After an exhausting 16 days in four countries, the royal tour has come to an end. The Duke and Duchess of Sussex are on their way back to London, where they'll — maybe? — spend a good week or two just lying around in sweatpants recovering from jet lag. (Do royals know what sweatpants are? Hard to say.)
Fashion plate Meghan Markle, who announced she was pregnant just before the tour began in mid-October, wore a lot of great outfits during her tour of Australia, Fiji, Tonga and New Zealand, frequently making several outfit changes a day. Here are some of our favourites.
Day 8: Suva, Fiji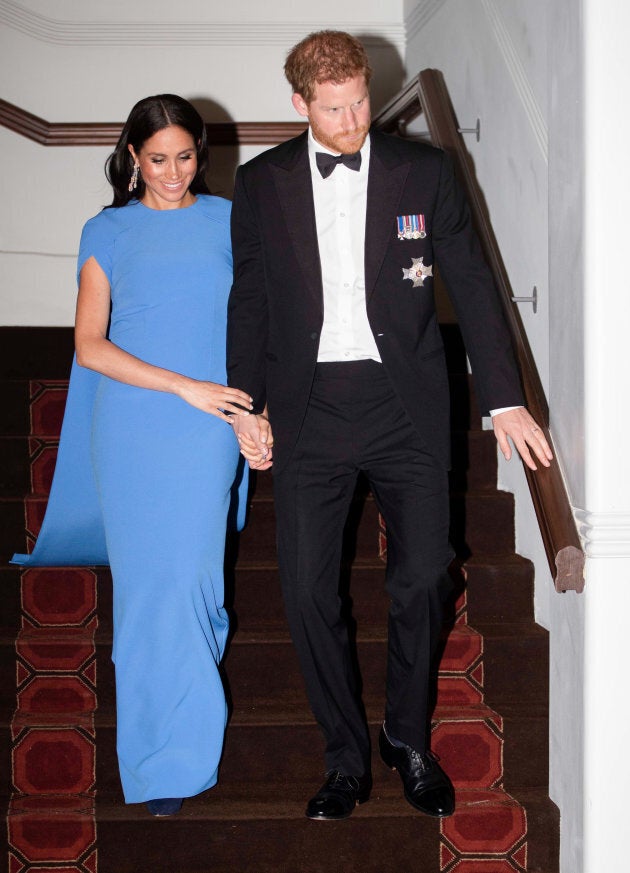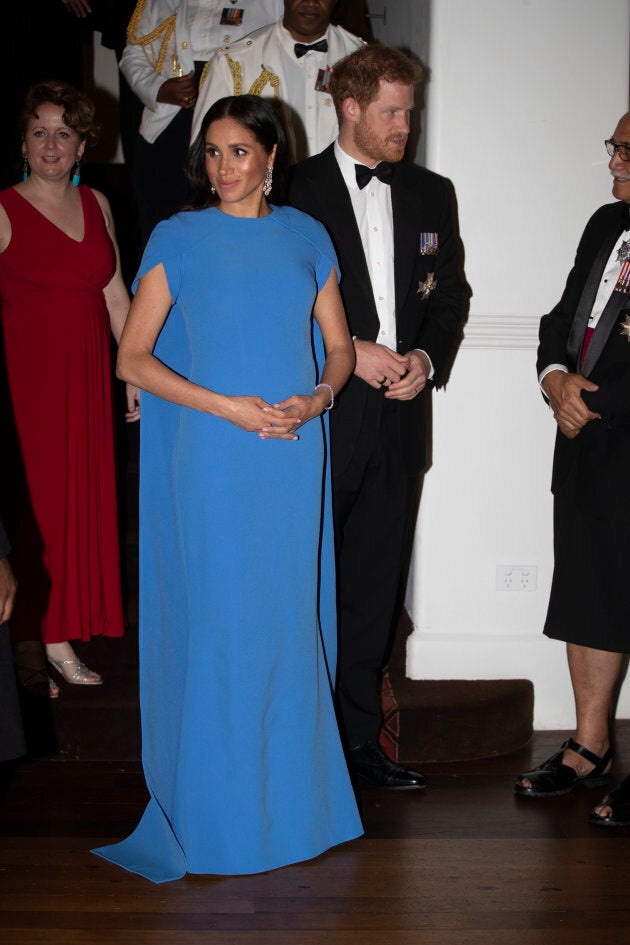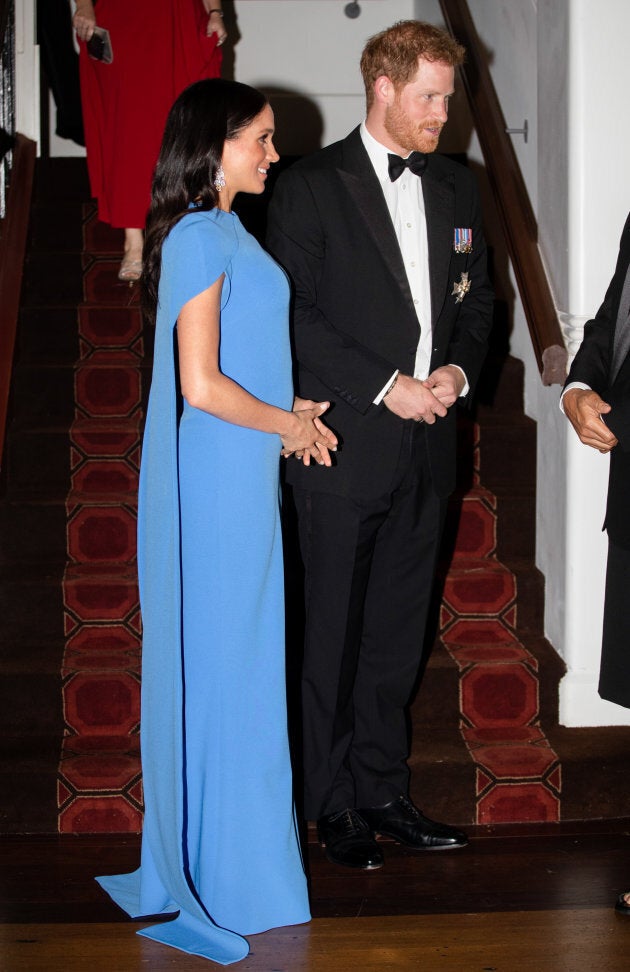 This cape dress was the standout of the tour, in our very humble opinion. The vibrant blue colour is an homage to Fiji, who features the shade on their flag. The original gown, by German-born, Britain-based designer Safiyaa, is still available online (if you have $1,865).
Day 11: Sydney, Australia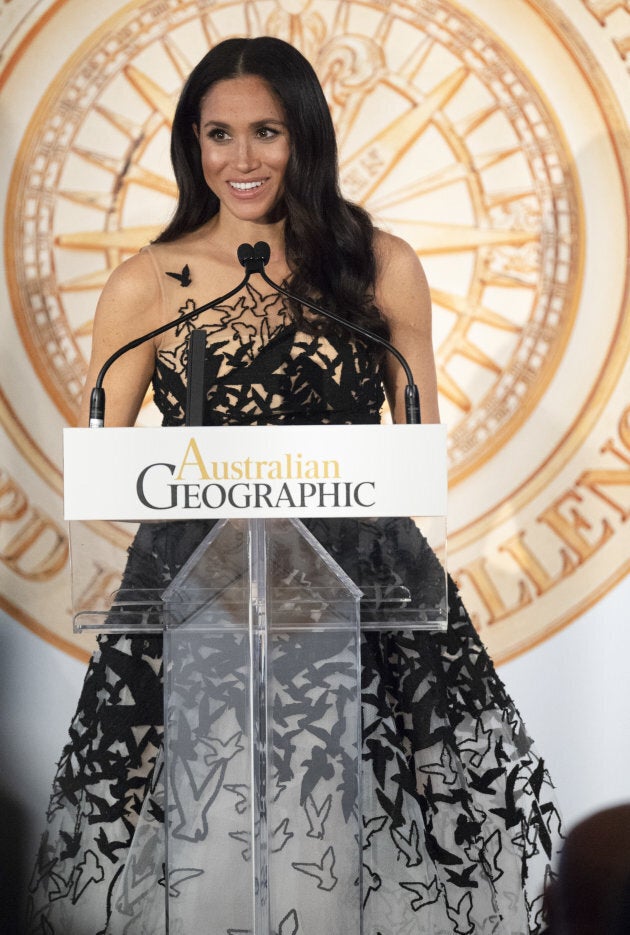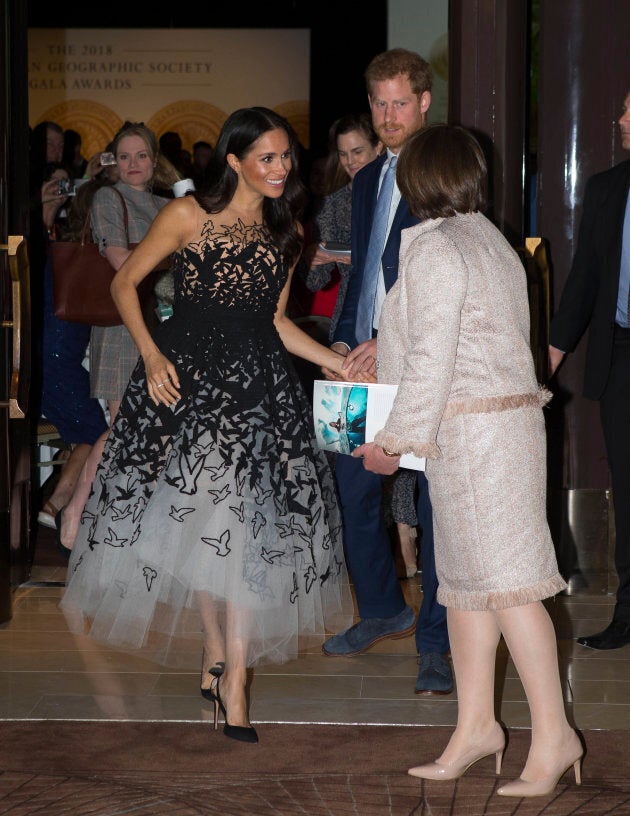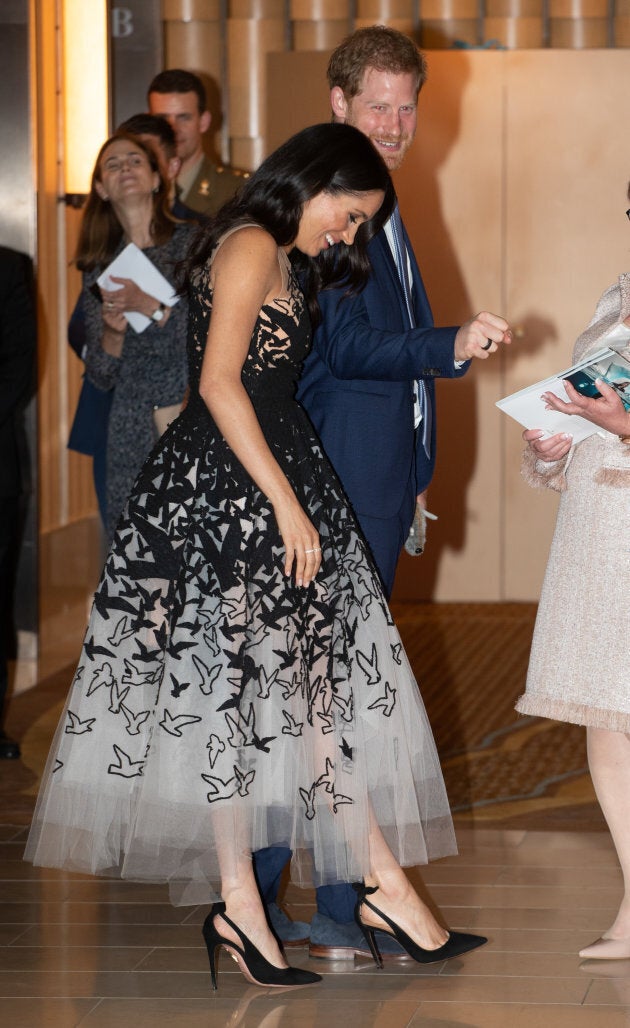 With its tulle skirt and elaborate bird pattern, this dramatic Oscar de la Renta gown is more princess-y than Meghan's usual wardrobe. But her deviation from the norm paid off — this was a memorable and winning choice.
Day 16: Rotorua, New Zealand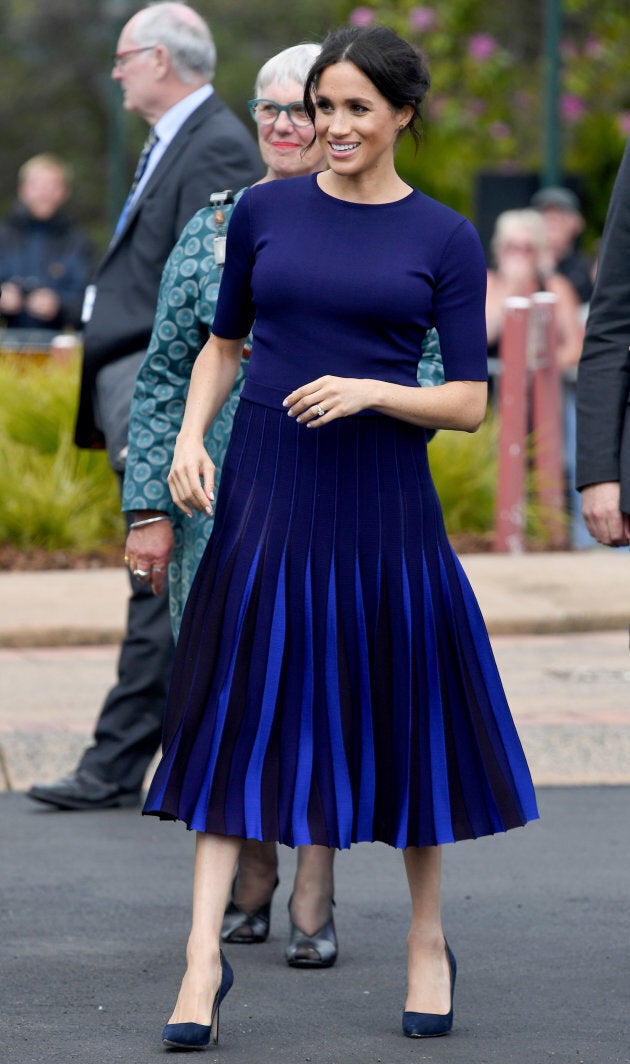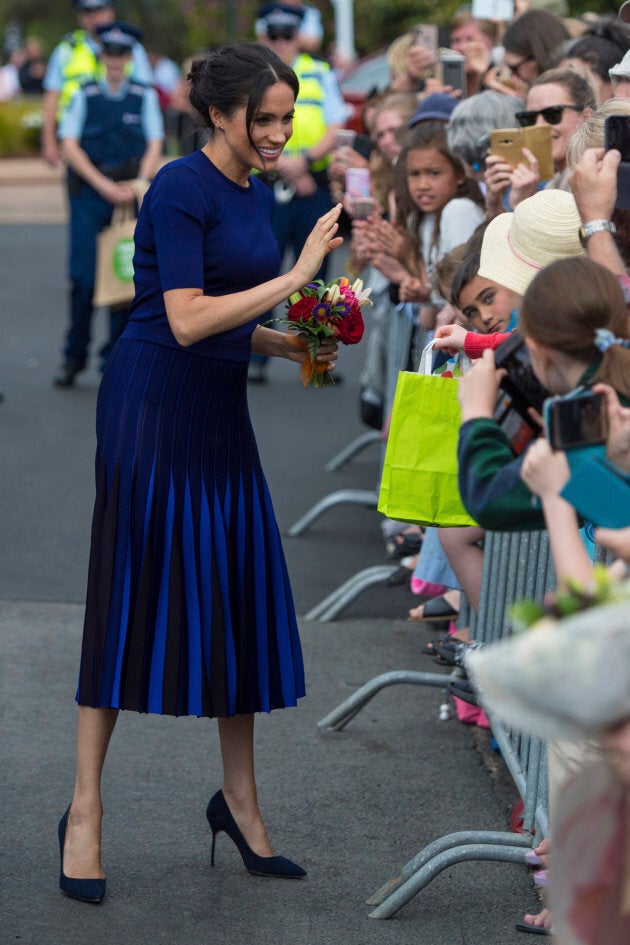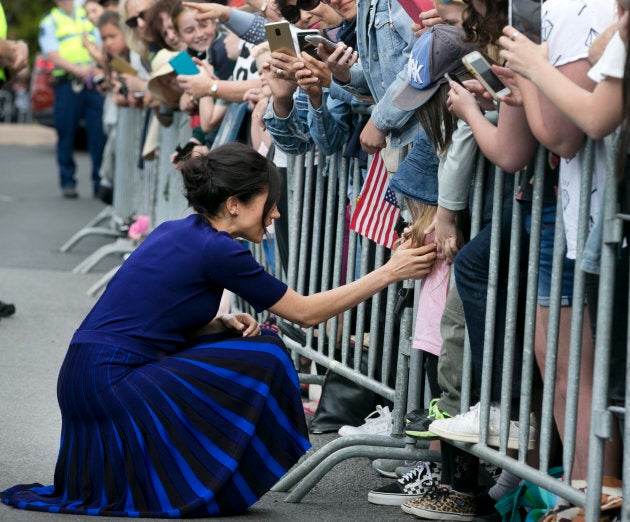 This crewneck blouse and pleated skirt are both by Givenchy. The skirt, with its stunning blue jewel tones, was designed specifically for the duchess by the label's artistic director, Clare Waight Keller. If that name sounds familiar, it's because Waight Keller was also the designer behind Meghan's gorgeous wedding dress.
Day 13: Sydney, Australia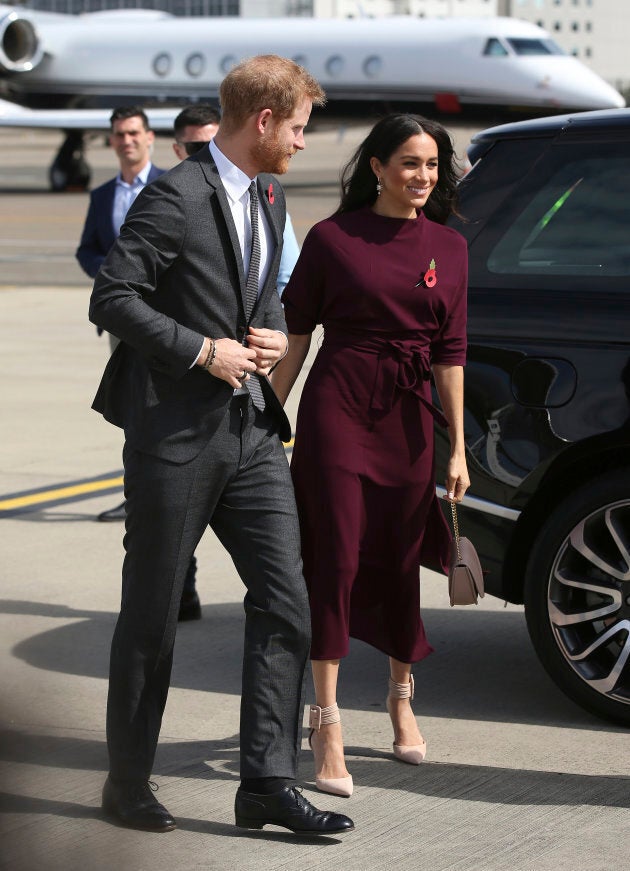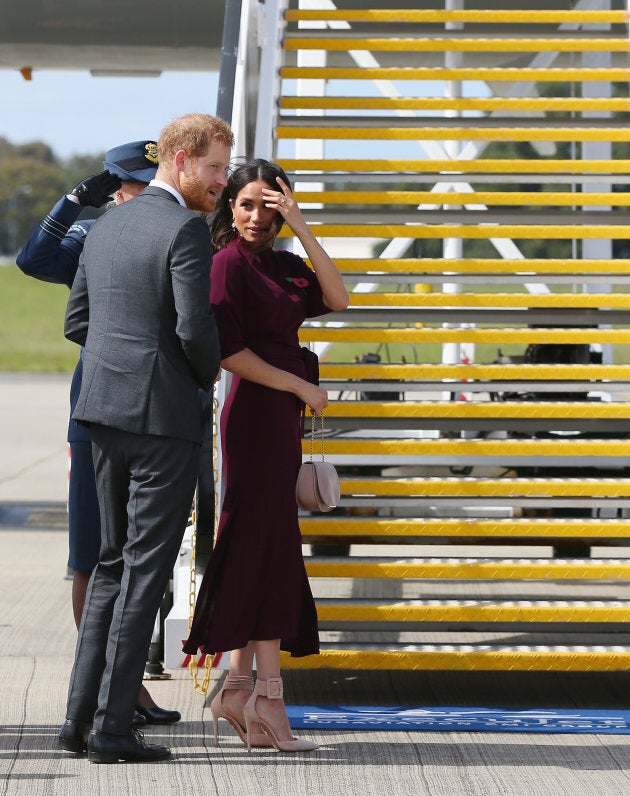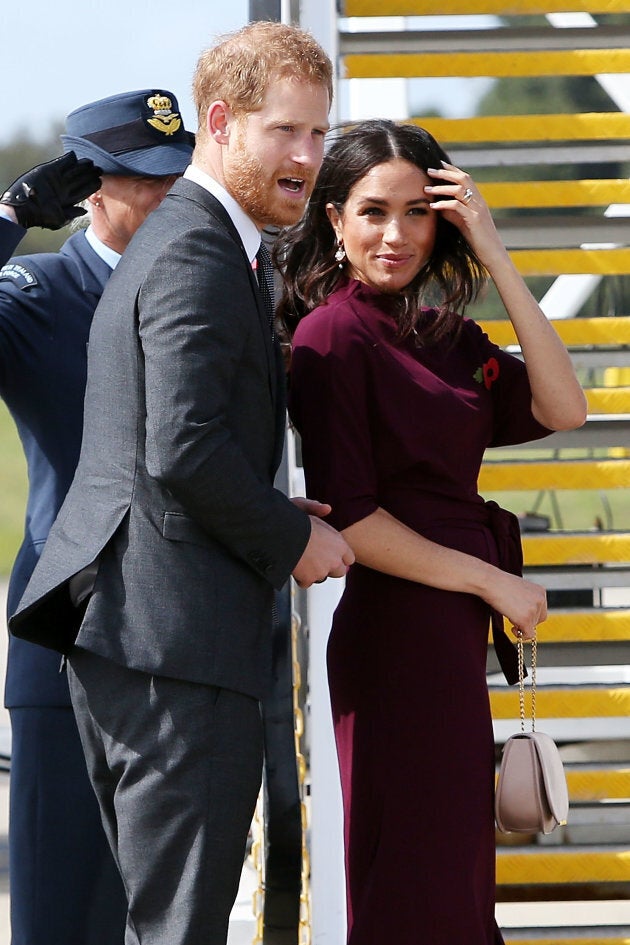 It's too bad the duchess only wore this burgundy jersey dress by Hugo Boss onto the plane flying her from Australia to New Zealand, because it's a gorgeous choice. It's stylish and sleek, in a lovely colour, and long enough to be comfortable-looking, but still managing to accentuate her silhouette. As a bonus, it's reminiscent of her Invictus games look from Toronto last summer.
Day 5: Sydney, Australia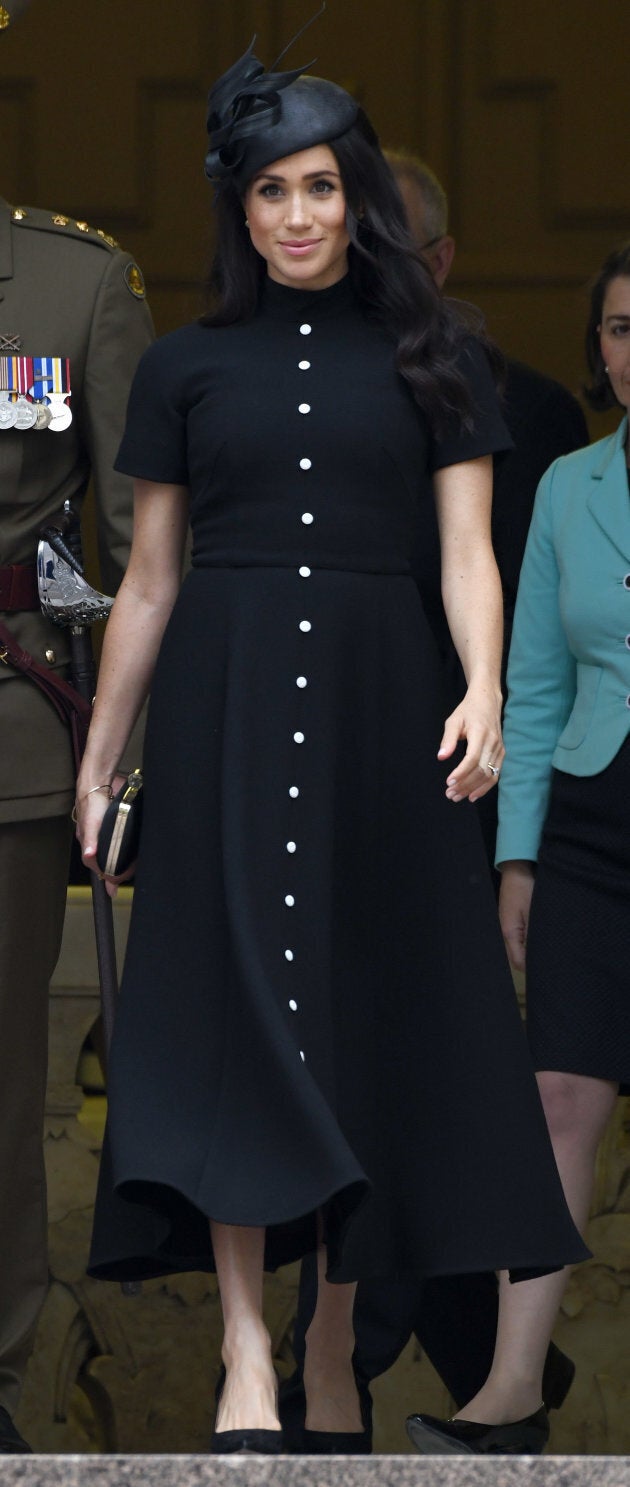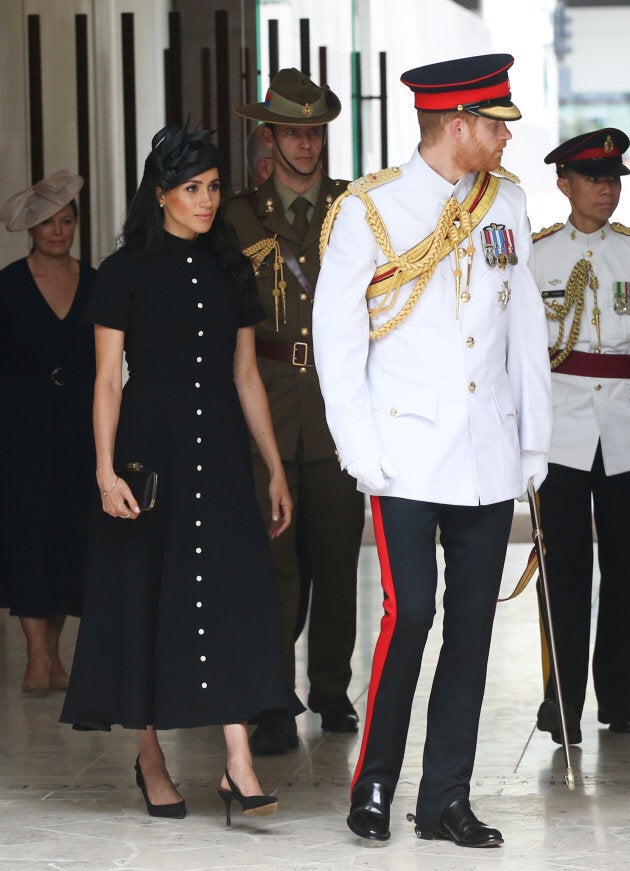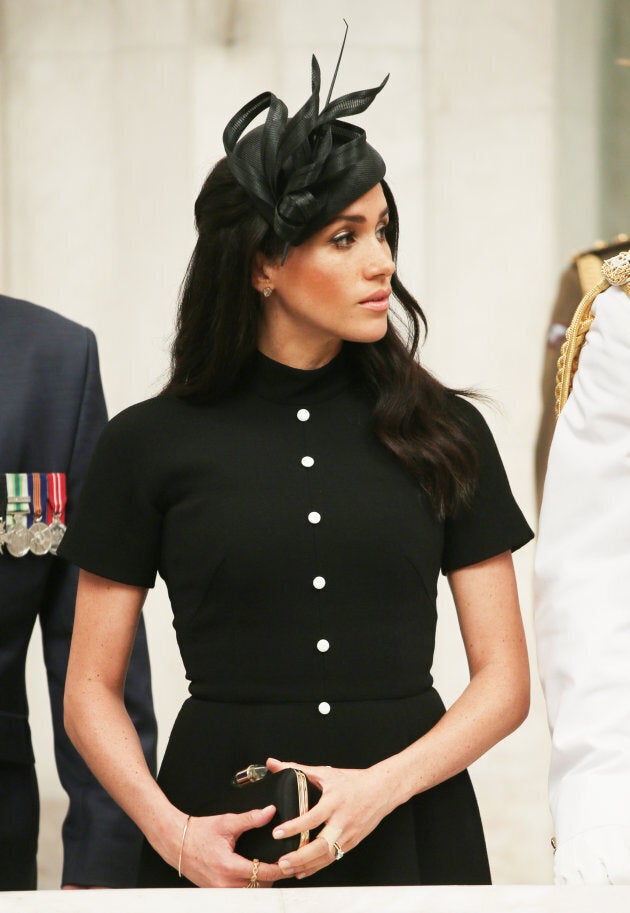 Yes, the royal women have access to a fashion budget the rest of us can only dream of, but they also have a fairly narrow set of standards to adhere to. What's notable about this outfit is that it's stunning and stylish while also sticking to a number of very specific standards.
Because Meghan and Harry were going to a war memorial, the duchess needed something elegant and modest that had the gravity needed for the situation. This Emilia Wickstead dress usually comes in white, but was custom-made for Meghan in black with white buttons for the occasion. (The fascinator is by Philip Treacy, who frequently collaborated with the late Alexander McQueen.)
Bonus! Day 13: Wellington, New Zealand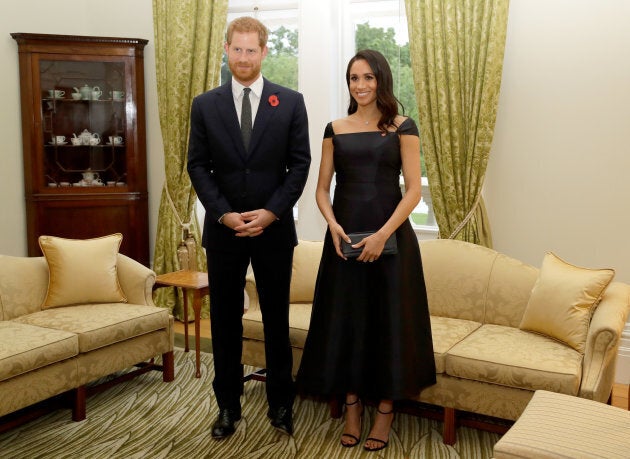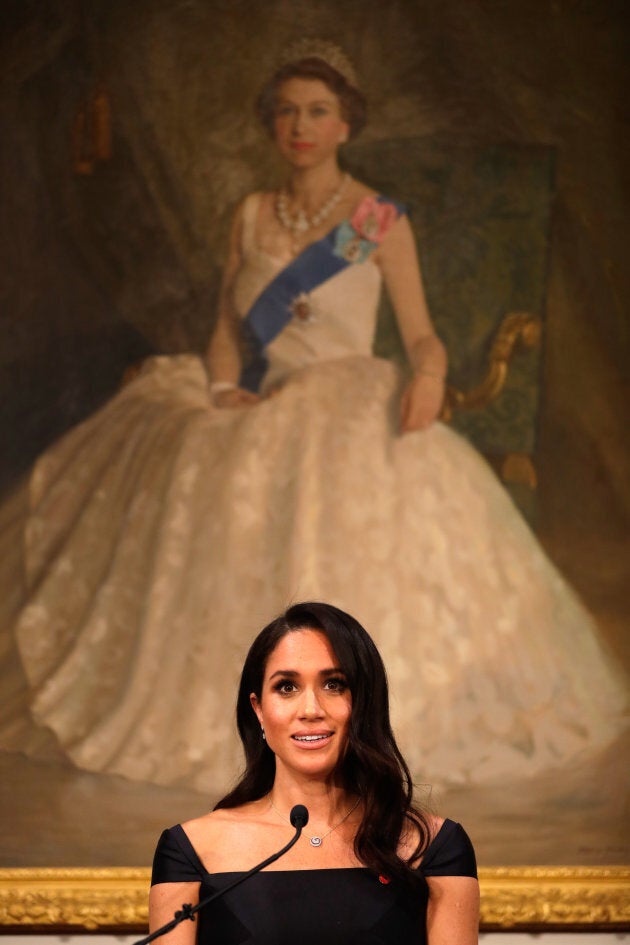 Yes, it's another long black dress, but this one serves an entirely different purpose. (Although this one, by Gabriela Hearst, was also given a custom adaption by the designer — the cap sleeves were added just for her.) This one, which Meghan wore while giving a speech about the importance of voting rights for women, was more celebratory while still retaining a serious air. And something about seeing Meghan standing in front of that portrait of the Queen while delivering a speech about women's power underlined a point about how femininity can be connected to strength.