On day two of a royal tour that sounds both fun and exhausting, the Duke and Duchess of Sussex landed in Dubbo, a small inland city about a five-hour drive from Sydney. Today's plans are more outdoorsy and less glam than yesterday's, as the hat-centric Palace tweet demonstrated. (Seriously, THOSE HATS.)
There were huge crowds waiting to greet the couple at the airport, as they've no doubt come to expect.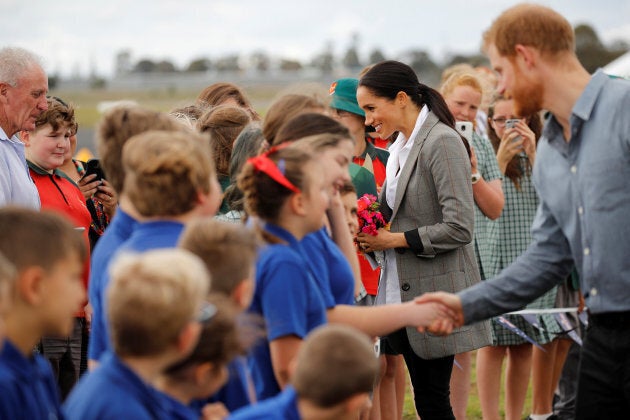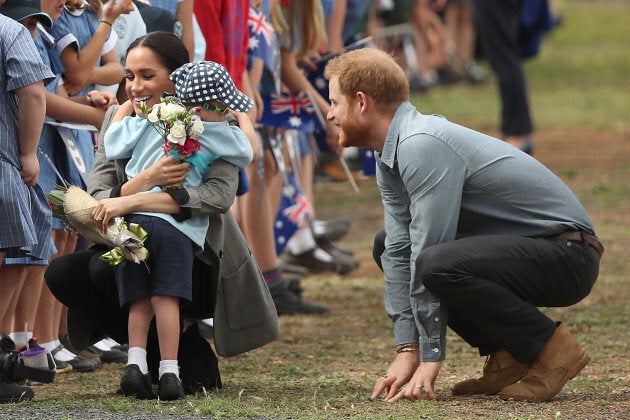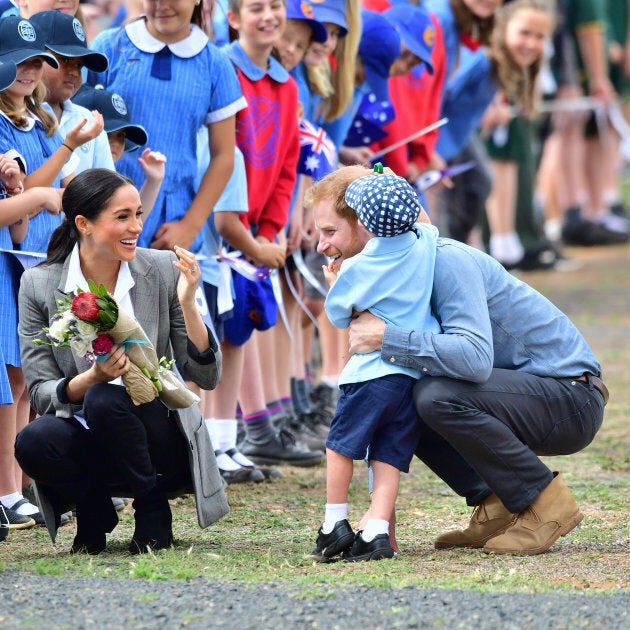 Meghan combined Australian pieces — Outlander jeans and a Natalie Martin necklace — with J. Crew boots and a Maison Kitsuné shirt. She topped the look off with an oversized blazer from the Serena Williams Collection.
You'll remember that the duchess and the tennis star are good friends — they've known each other for years, and Williams told a reporter last month that they've been "relying on each other a lot recently." She also designed a "Royal Duchess hoodie" for her clothing line, and also wrote Meghan a sweet note when she announced her involvement with a cookbook to benefit the victims of the Grenfell Tower fire.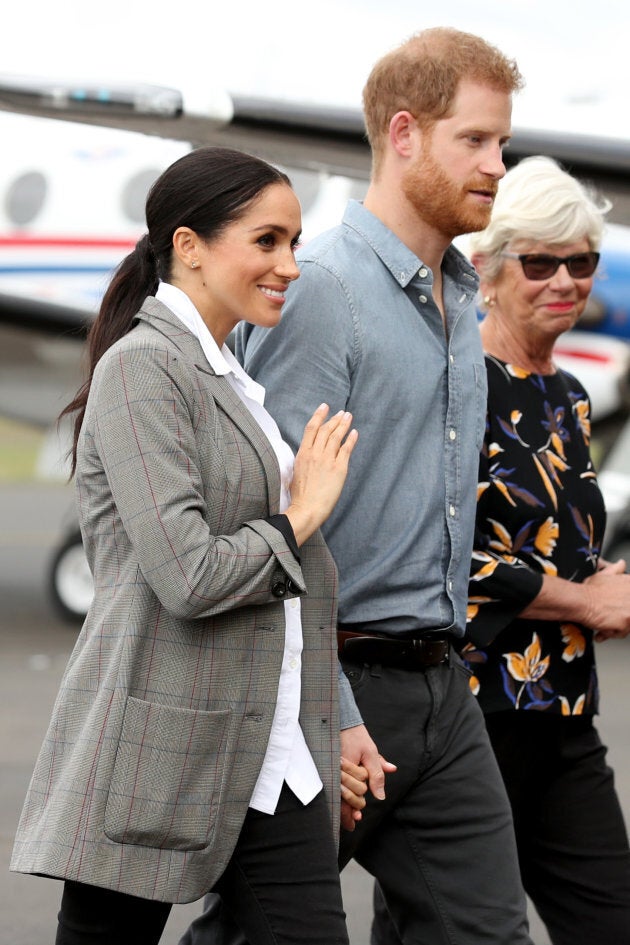 Their first engagement of the day involved meeting the Royal Flying Doctors Service, a healthcare provider that offers aviation services to rural parts of the country.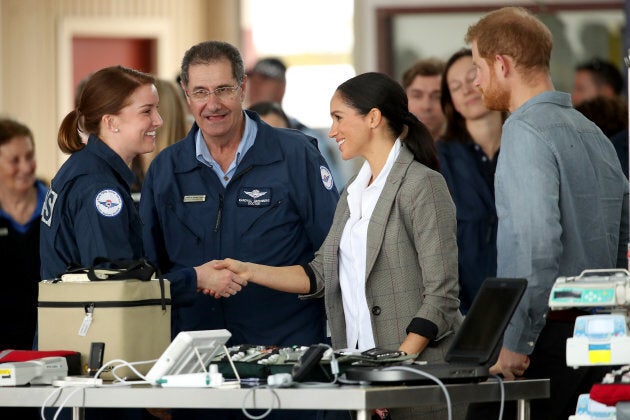 They're also scheduled to visit a local property to see how farmers in the area have been affected by drought, go to a local outdoor party, and visit a local school.