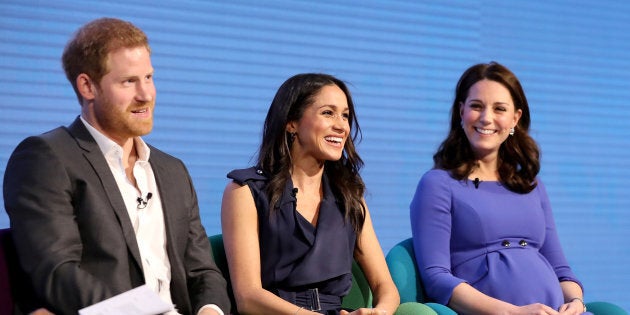 Everyone knows Prince Harry, Prince William and Kate Middleton are a royal trio, which is why many have been wondering how Meghan Markle will fit in with the bunch after she marries into the Royal Family.
Turns out, the foursome are getting along just fine, and have already formed a strong bond.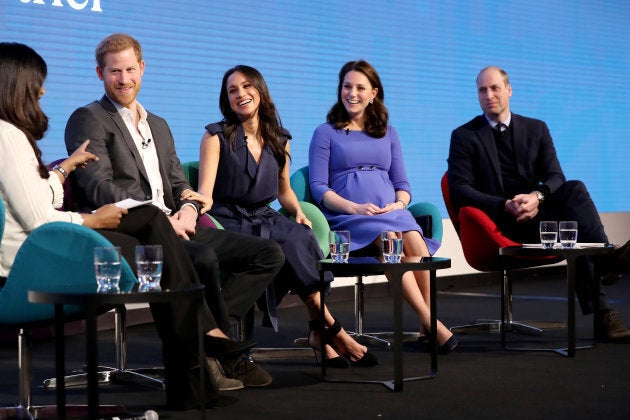 On Wednesday, Markle and the royals had their first joint engagement at the inaugural Royal Foundation Forum in London. There, the couples talked about The Royal Foundation (an organization that encompasses all the charities Harry, William and Kate support), their current projects and future plans.
While the prince admitted that "working as family does have its challenges," he added, "[I think] the fact that [the audience] is laughing shows they know exactly what it's like. But we are stuck together for the rest of our lives."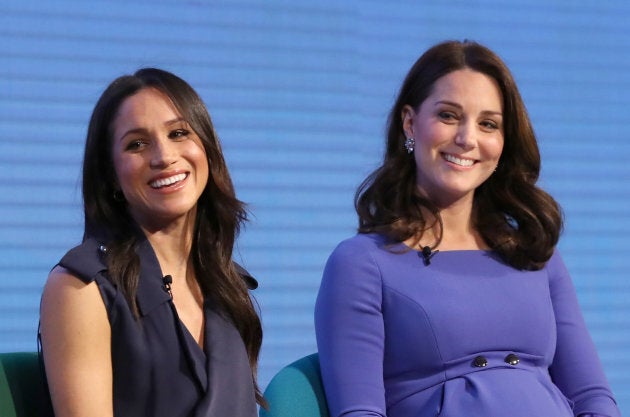 Markle then jumped in, calling their family bond "togetherness at its finest."
Although this is the first official engagement that Markle, Harry and the Duke and Duchess of Cambridge have attended together, this isn't the first time they've been spotted as a foursome at a public outing. The last time was on Christmas Day when the royal couples attended church service with the rest of the Royal Family at St. Mary Magdalene Church in Sandringham.
Once Markle officially becomes part of the Royal Family in May, she'll become the fourth patron of The Royal Foundation and will be required to select her own charities to champion.
Based on her comments on the Me Too and Time's Up movements at the Royal Foundation Forum, it's safe to say Markle will continue to be an advocate for women's rights. At the joint engagement, the 36-year-old said there was "no better time" to "shine a light on women feeling empowered and people really helping to support them, men included," CNN reports.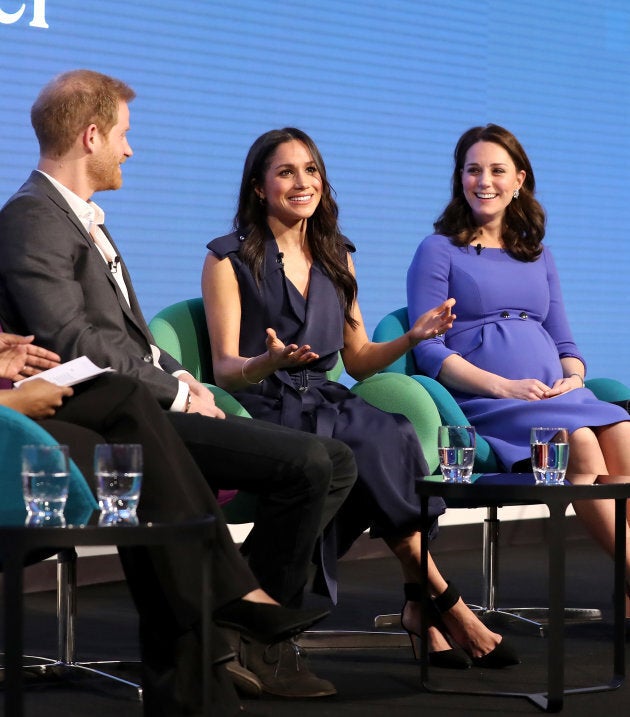 "I hear a lot of people speaking about girls' empowerment and women's empowerment; you will hear people saying they are helping women find their voices," she said. "I fundamentally disagree with that because women don't need to find their voices, they need to be empowered to use it and people need to be urged to listen."
Now that we know how well Markle is fitting in with the Royal Family, we're excited to see the amazing things she'll do with her new role after she and Harry tie the knot.
Popular in the Community