So much for the honeymoon!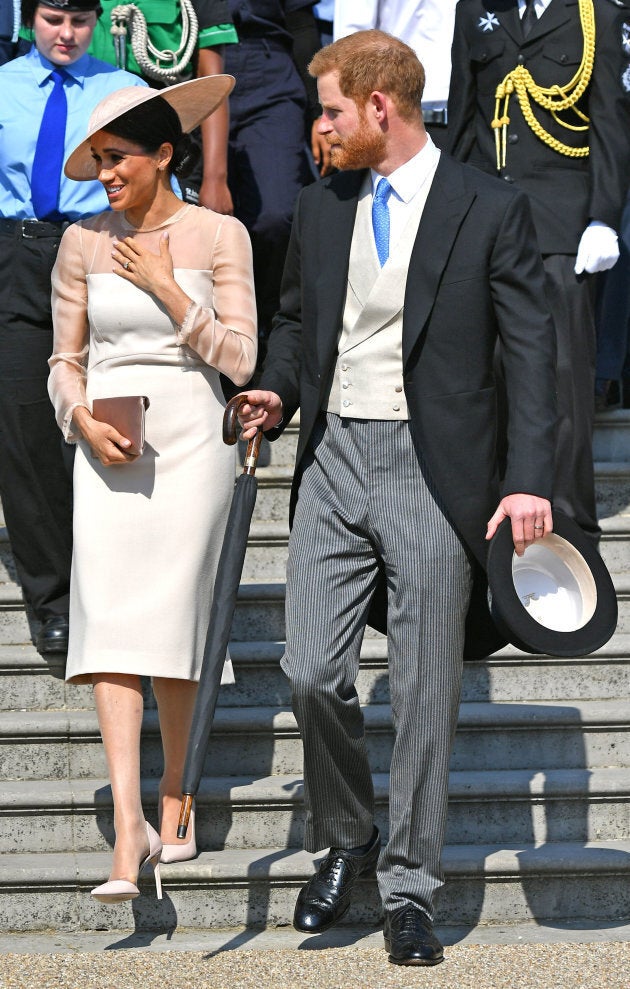 This will be the newlyweds' first royal public engagement since Saturday's royal wedding, kicking off what will be a busy next few months for the royal couple.
For the occasion, Markle wore a peach Goat dress (a label beloved by the Duchess of Cambridge), and a matching Philip Treacy hat and Wilbur and Gussie clutch.
But there was one aspect of her outfit that cemented her status as a true member of the Royal Family: her tights.
Previously, Markle had shunned the fashion accessory, opting for bare legs whenever she wore a dress. This caused a minor stir in Britain, as it's unofficial royal protocol for the women royals to wear tights.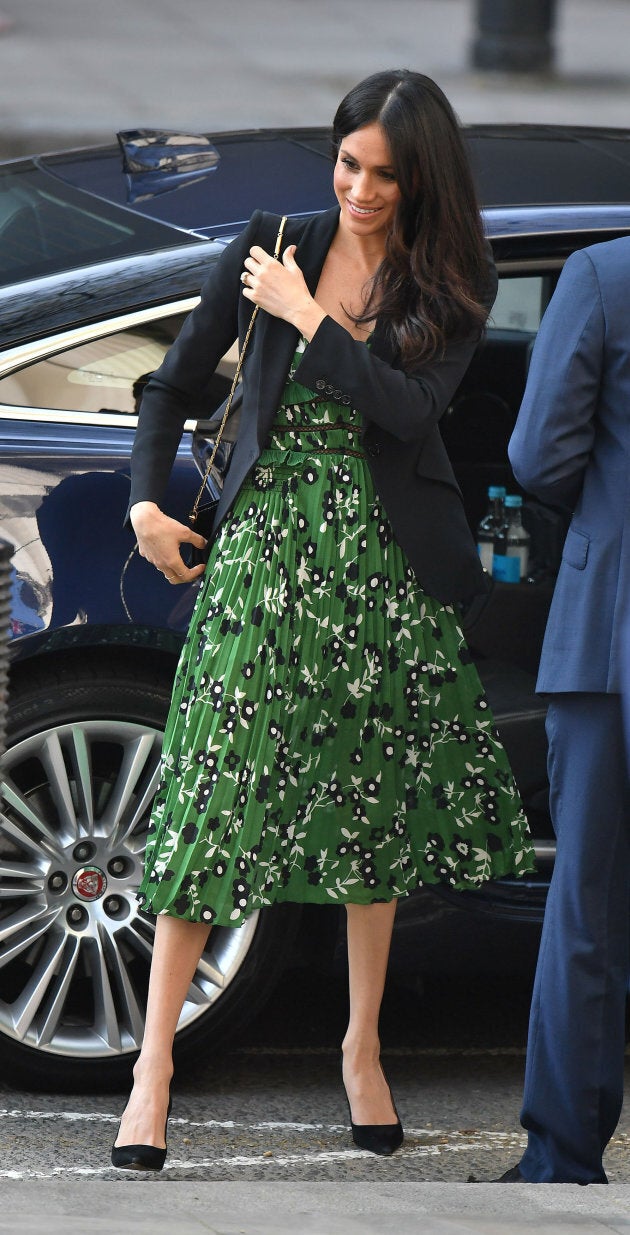 Catherine, Duchess of Cambridge for example, usually wears sheer tights when she attends royal functions.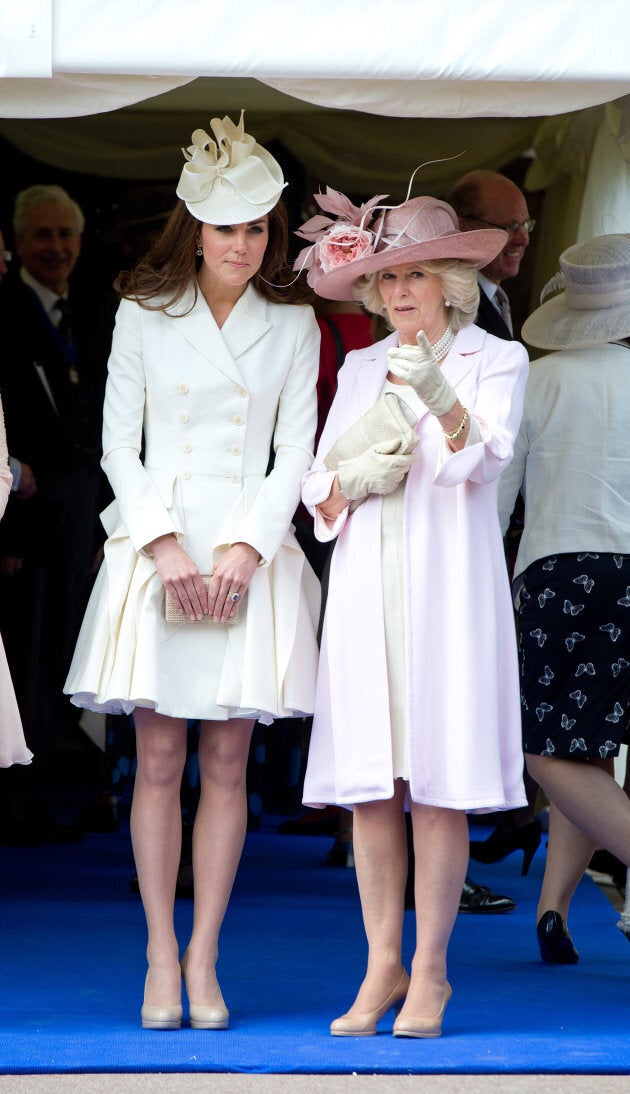 "For each of her events, Kate will be sporting a pair of very fine nude tights, or pantyhose, which is both for the weather and for etiquette reasons. For all royal events the Queen requires her family members, and her guests, to wear tights," Harper's Bazaar reports.
Seems as if Markle has gotten the royal memo!
This may be the last time we see the royal couple before they take off on their honeymoon. According to royal expert Omid Scobie, the duke and duchess had planned on waiting a week before they go away so they could attend today's event.
"To say it's taken some time to find the right location is an understatement," a source told the outlet. "Going somewhere they can bring minimal security and not worry about people seeing them has been of the utmost importance."