Her minimal, natural-looking makeup came courtesy of her longtime friend Daniel Martin and lasted throughout the ceremony at St. George's Chapel, and the carriage procession in Windsor.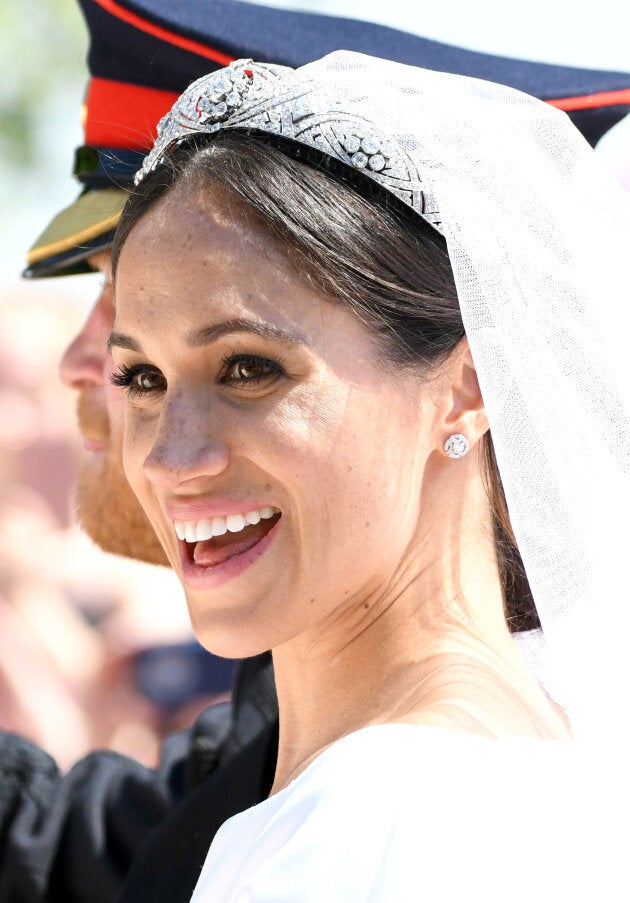 Martin, a brand ambassador for Dior and a creative colour consultant for Honest Beauty, has been applying Markle's makeup in an on-and-off capacity for seven years. They first met back in 2011, at a New York City network presentation for her TV show, "Suits," and they have been close ever since.
The two's playful bond was made evident in an interview Martin did on Friday with ABC's 20/20, where he shared that Markle had confirmed her relationship status with Prince Harry by using a "winky face emoji" text.
Her glowing complexion, pink lips and subtle smoky eye will now be forever immortalized in photographs.
According to Martin, "She has the best memes."
But it's her glowing complexion, pink lips and subtle smoky eye that's now forever immortalized in both photographs, and perhaps, emojis or memes. Markle highlighted her Cartier diamond earrings by keeping her hair pinned back in a low updo, with the Queen Mary's diamond bandeau tiara holding it all in place.
As for beauty, her eyes were a big focal point for Martin, who used a slate grey eyeshadow and black eyeliner to accentuate one of her best features, all while boosting her lashes.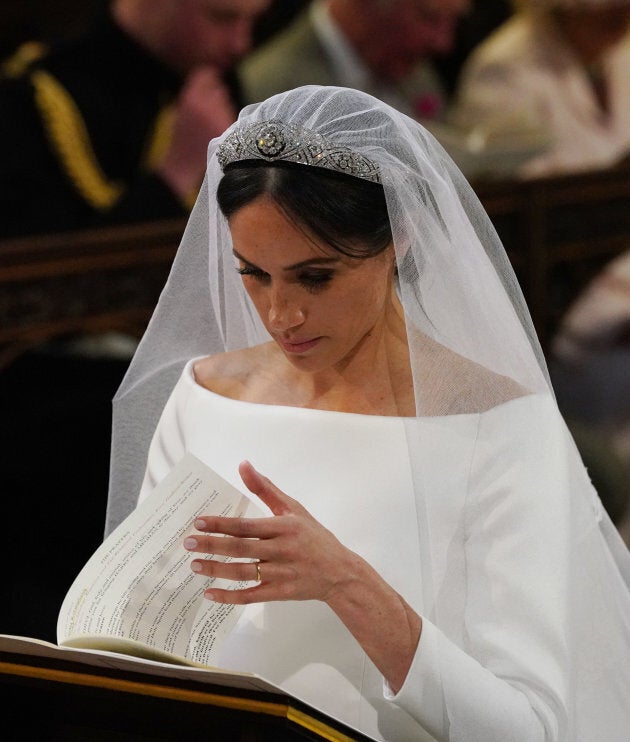 Martin also coloured in her Audrey Hepburn-esque eyebrows. Markle sported some sheer foundation too, and a pale pink lip gave her that final bridal polish that was perfect for a May wedding.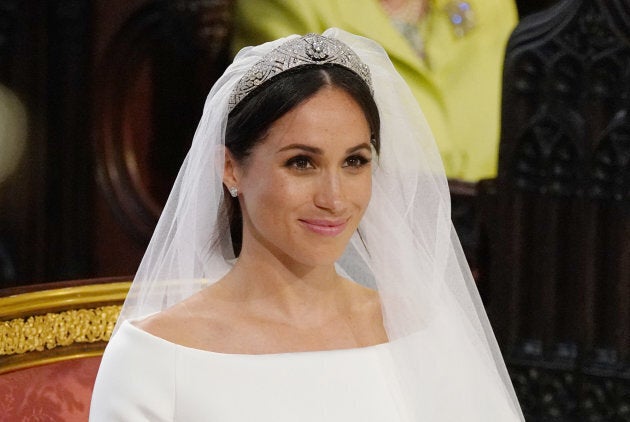 "I was really flattered to know that I was going to be a guest at the wedding and to be able to share this incredible moment with her," said Martin, on ABC's 20/20. "I didn't assume anything, [so] when I got the invitation, of course, I was flattered and so stoked."
Of course, beyond his friendship with Markle, Martin has the experience to go along with the gig, having collaborated with famous faces including Elisabeth Moss, Rachel McAdams and Priyanka Chopra. His Instagram page also includes a berrylicious video of Markle from her pre-royal days.
Markle's simple, sheer wedding look was the toast of social media, with one user writing, " showed what a no makeupmakeup look is SUPPOSED to look like."
Meghan has achieved the impossible— "stunning yet carefree, low key, yet jaw dropping" bridal makeup 💅🏼

— Jenny Han (@jennyhan) May 19, 2018