A Conservative MP wants to amend the Criminal Code by proposing a severe penalty — life in prison — for those who steal firefighting equipment that "causes actual danger to life."
Mel Arnold tabled his private member's bill on Tuesday, saying he was "shocked to hear reports of firefighting equipment being stolen and vandalized during the worst wildfire season in British Columbia's written history."
The North Okanagan—Shuswap MP said the idea behind Bill C-365came to him while researching the Criminal Code. He noticed an apparent gap with the "denunciation and deterrence of theft or damage to firefighting equipment."
Arnold's home province of B.C. saw record-setting wildfires this summer. Over 1.2 million hectares have have been burned province-wide by wildfires this year.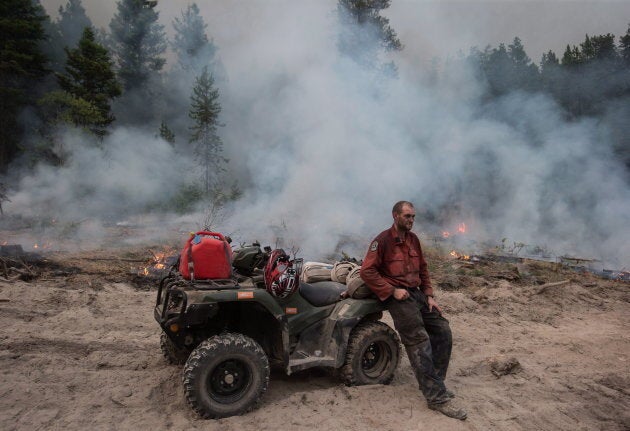 But despite the unfortunate circumstance of this year's record blazes, one Ottawa-based criminal defence lawyer thinks Arnold's bill is an unwise use of parliamentary resources.
Michael Spratt says the theft of firefighting equipment is already adequately dealt with by the law, as theft in general is illegal. And theft over $5,000 is already punishable with possible jail time.
He warned against making amendments to the Criminal Code, which already includes offences as specific as stealing cattle, theft from clam beds and mischief endangering life. Adding an additional offence such as stealing firefighting equipment is unnecessary, he said.
"The more complex and the larger the Criminal Code becomes, the more unwieldy it becomes," he told HuffPost Canada in an interview on Friday.
Focus on 'pressing and serious' issues: lawyer
Private members' bills are not given the same level of constitutional analysis and scrutiny as government bills, but Spratt thinks the MP's bill is a "real loss of opportunity" to focus the elected House on more "pressing and serious" issues.
"If we're looking to make a difference in criminal law and in increasing public safety and public health; bills tackling poverty or the overuse of jail as a solution to crime; or bills that might take steps to alleviate some of the serious problems that we have with the opioid epidemic would be a much better use of resources," he said.
Arnold did not respond to an interview request before publication time.
Popular in the Community