The NDP pressed the federal government over its platform pledge to boost funding to CBC/Radio-Canada, days after the heritage minister hinted Liberals could renege on the marquee campaign promise.
"For 10 years the CBC was attacked and needs some oxygen," NDP opposition heritage critic Pierre Nantel said in question period Monday. "The government made promises it has to keep them now."
Natal called the Liberal's pledge to provide $150 million in new funding annually to the public broadcaster a "clear election commitment," and questioned if the government would stick to its words "like it promised."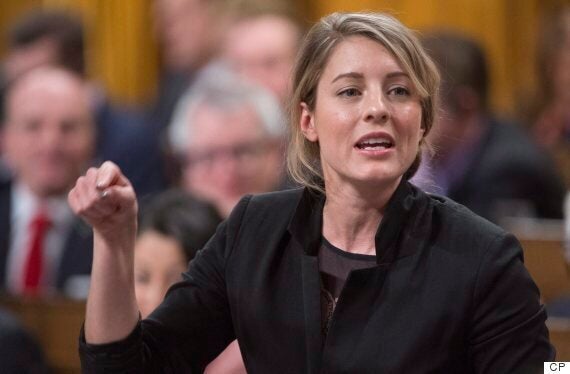 Minister of Canadian Heritage Melanie Joly responds to a question in the House of Commons on Feb. 1, 2016 in Ottawa. (Photo: Adrian Wyld/The Canadian Press)
Heritage Minister Melanie Joly responded by calling the party's platform "ambitious" when it comes to arts and culture.
"We want to deliver that platform," she said.
But the NDP's deputy culture and heritage critic wasn't satisfied with Joly's answer.
"That's not an answer. A promise isn't something you can just say to get yourself elected," NDP MP Alistair MacGregor said.
He quoted an excerpt from the Liberals' 88-page election platform saying the party plans to "reverse Stephen Harper's cuts and invest $150 million in new annual funding."
"CBC is the cultural spine of this nation, the very essence of Canadian identity," said MacGregor. He asked the government to respond with a clear yes-or-no answer as to whether or not it intends to keep its promise.
"... we will abide by it."
Joly did not respond with a firm yes or no, but with a general statement saying the government "strongly" believes in the role the public broadcaster plays in contemporary Canada.
"And this is why we will reinvest in CBC/Radio-Canada and that's a platform commitment and we will abide by it," she said.
Cut in 2012 was the deepest
Scrutiny over the Liberal promise picked up after Joly's interview with The Huffington Post Quebec last week. The heritage minister did not specify to what extent the government will reverse cuts made to the public broadcaster.
"One thing is certain: Radio-Canada is really a priority for us and we are working hard to substantially increase the funding," she told HuffPost Quebec.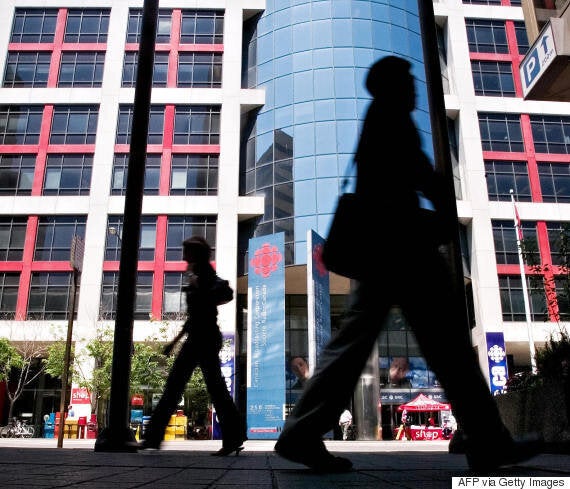 Canadian Broadcasting Corporation building in Toronto. (Photo: Geoff RobinsAFP/Getty Images)
"After years of deep cuts, it is unacceptable for the cultural sector to face this kind of uncertainty once again," the letter said.
It was back in 2012 when the former Harper government announced it would slash the broadcaster's $1-billion annual subsidy by $115 million over three years.
Despite an explicit pledge to "restore and increase funding" in the prime minister's mandate letter to Joly, union bosses warn more layoffs and production cuts may be looming despite a change in government.
'[CBC] is being boiled to death'
Last year, the Canadian Media Guild — one that represents CBC/Radio-Canada employees — issued a statement calling for the resignation of President and CEO Hubert Lacroix and current board members.
Lacroix was appointed to the top spot in 2007. A majority of its board members were also appointed by the former prime minister. The CMG accused executives of breaking the institution's confidence and failing to step up in the interest of being an effective public broadcaster.
"Instead of fighting for a strong​ ​CBC/Radio-Canada​,​ ​accessible on different platforms, they have announced that even if the funding is restored, they will continue with the plan to diminish CBC/Radio-Canada," the union said in a press release.
"We cannot remain quiet about the urgent threat CBC/Radio-Canada is facing given that, to quote the President, 'like the proverbial frog in cold water that is slowly heated, (…) [CBC] is being boiled to death.'"