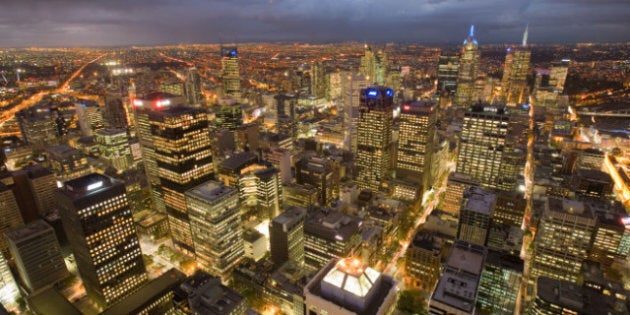 Melbourne, Australia's second city, has edged out Vancouver for the title of "world's most liveable city."
But the reason for Vancouver's demotion -- a highway closure on Vancouver Island -- has many wondering whether the survey didn't make a mistake this time around.
According to the Economist, Vancouver suffered "a small adjustment" in its score because of the closure of the Malahat Highway on Vancouver Island. As critics have pointed out, the Malahat Highway is separated by 60 kilometres and a large body of water from the city of Vancouver.
The Malahat Highway north of Victoria was closed for 22 hours in April after the crash of a fuel tanker truck.
However, the ratings were calculated before the Vancouver hockey riot this June, so there is no way to tell how that event would have affected the city's liveability score. The EIU says the riots could affect future ratings.
Nonetheless, Canada still dominated the list, with Toronto in fourth place and Calgary in fifth. Only Australia placed more cities in the top 10, with Sydney (sixth), Perth (eighth) and Adelaide (ninth) all placing on the list.
The Global Liveability Survey scores cities on the basis of stability, health care, culture and environment, education and infrastructure.
TOP 10 MOST LIVEABLE CITIES, according to the Economist Intelligence Unit:
10: Auckland, New Zealand
10 LEAST LIVEABLE CITIES surveyed by the Economist Intelligence Unit:
131: Abidjan, Côte d'Ivoire
With files from The Canadian Press