Target may have an eye for good design, but it may be someone else's.
She literally makes every shirt by hand in her Milwaukie, Ore. garage, she told KATU.
So she was shocked when two friends sent her photos of a black tank top at Target that looked nearly identical to hers.
"(I was) blown away," said Lay, "because as a small business owner (and) a mom, I work so hard on every shirt I sell."
The only differences? Lay sells her shirt for US$25 on her website, while the Target one costs $12.99. The cheaper shirt also has more of a distressed look.
She wrote in an Instagram post that she contacted Target's corporate office and received an address where she could mail a letter.
Target told Buzzfeed that they are "aware of the issue" and are in the process of reaching out to Lay.
"Target has a deep appreciation for great design and it has always been our policy to respect the intellectual property rights of others."
A store in her area also confirmed to ABC that they have a shirt matching the description of the Sandi Lake one in stock.
Lay said that while she hasn't trademarked her design, she has been selling the tank top for a year and is contemplating legal action.
But this isn't the first time someone has accused Target of ripping off their work. Back in 2011, mommy blogger Kristen Hammond found out that Target was selling a onesie with the exact same phrase and font as a T-shirt she had begun to sell in 2008.
"I guess what I'm trying to say is that while there is no honor among thieves, I'm disappointed in you, Target. No one likes a dumb competitor. I would have at least expected an opponent who covers his tracks. Tsk, tsk," she wrote at the time.
Lay told ABC she was encouraged by how quickly her story spread on social media, and how many people shared similar stories.
"That's when I knew that it was worth fighting for small businesses," she said. "It's so hard to fight back."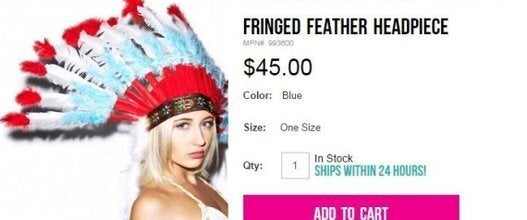 Most Offensive Products From Retailers
Popular in the Community