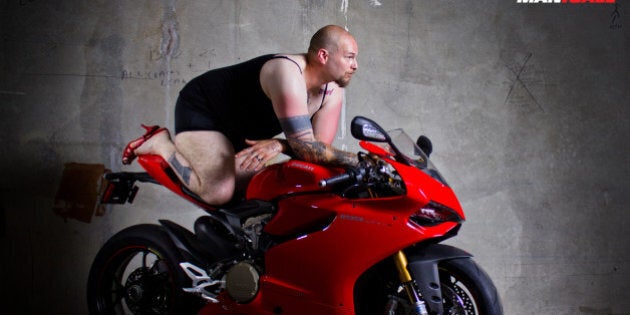 We're all familiar with photos of scantily clad women leaning over a motorcycle with their butt in the air and their lips pursed but a Ducati dealership has decided to turn the stereotype on its head.
The results, of course, are hilarious.
One guy, decked out in nothing but black undies and a racing jacket, is shown licking the front of the motorcycle while another burly dude rocks a pair of slingback heels, satin panties and that sexy bandeau top while lifting his butt in the air and doing his best duck face.
The photos, which were initially shot a year ago but are enjoying a new popularity, were put up on the dealer's Facebook page and website and have been getting an interesting reaction.
"There were so many people who clearly thought it was very funny," Sharma said, "but … a ton of people found it offensive.
"The thing which is most interesting to me is that far and away, the largest reaction is that 'wow this motorcycle dealership is championing the cause of pointing out the blatant sexism in advertising,'" he said.
"We're all laughing so hard … ," he said about the photo shoot, "and it's hard to balance, it's hard to hold the pose, and it wasn't until that moment I go 'yeah, wow, it really is ridiculous the way we try to present women in advertising.' I actually got an education."
Do you find the photos funny, educational or offensive?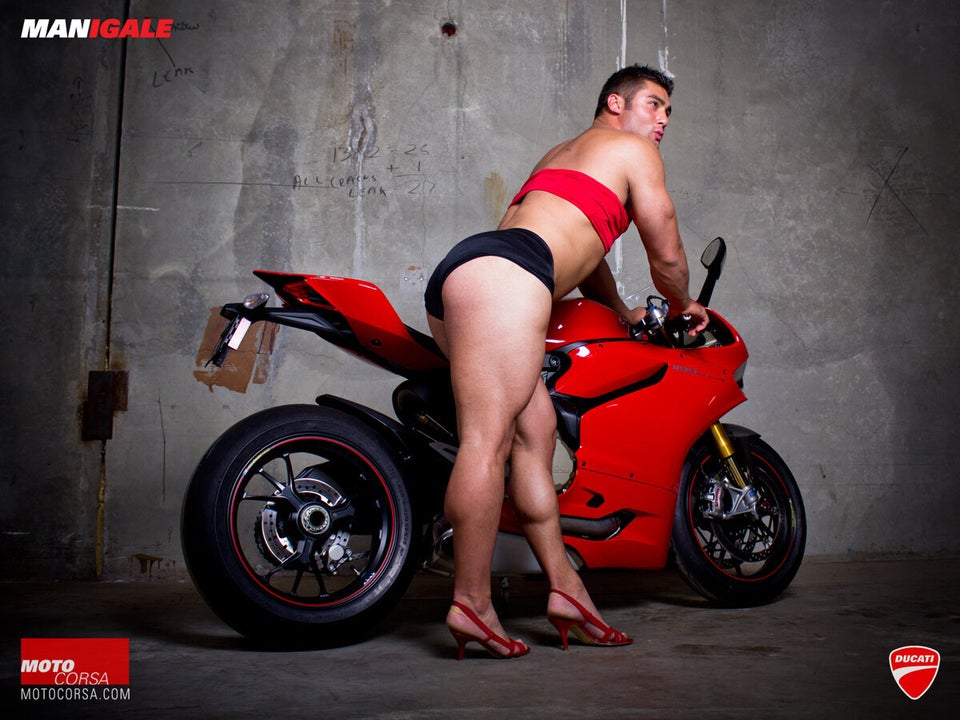 Men Posing As Motorcycle Models