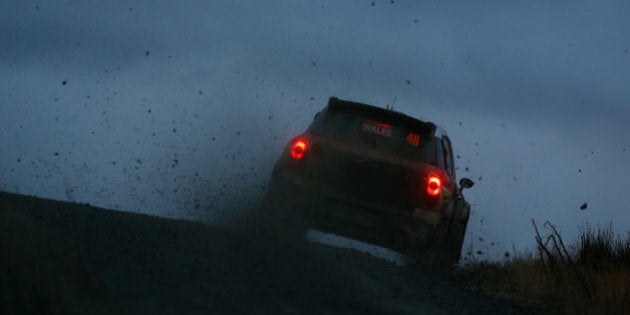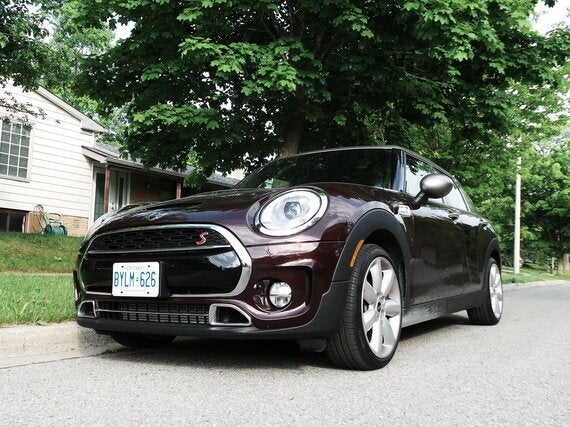 In a distant episode from the Simpsons, Nelson once laughed at a man exceedingly crammed in a small car. His tune immediately changed as an 8' giant stepped out of the car and taught the young bully lesson, forcing an apology and making him do the walk of shame in his underpants. Nelson quickly learned his lesson - never underestimate a guy in a small car.
Times have changed since then. The gawkers have diminished in numbers as more men are selecting smaller vehicles over larger ones. The shift to small stems from a variety of factors -- superior fuel economy, improved handling and control, eco-friendly purchase decisions, and for the most importantly: it's different. In any case, small cars like the Mini have had a proud fan base of male drivers since it became the car of choice for Hollywood heists, and since legendary racer Stirling Moss had been banned from driving in one. Even my father has had a lifelong passion for their nimble and speedy ways, and he's neither a bully nor a pushover.
As the secret association of men-in-small-cars continues to grow, Mini looks to accelerate with a new Cooper that combines the heart and soul of Mini, with the needs of the modern man. The 2016 Mini Clubman S - to some, dubbed as the modern man's Mini - brings new features while staying true to Mini's core buyers. As a men's lifestyle writer, it's only fitting to get behind the wheel to see how well it stacks up.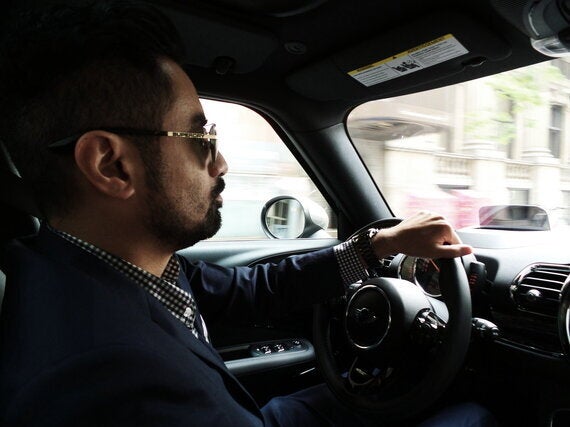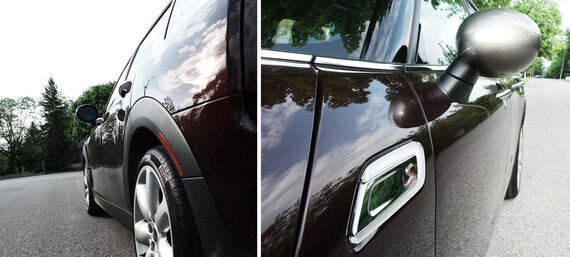 Priced at $24,990 for standard, $28,990 for the S model, the Clubman is listed as the only premium compact vehicle on the Mini fleet with six-doors. As someone who is familiar with small cars and city driving, it maintains the feeling of driving small without the claustrophobia. More space in a small car will generally make way for added safety, storage, and comfort - all of which are improve experiences.
First, the design. The Mini Clubman is by far the largest of the Mini fleet, as compared to the new Mini five-door, which is 27 cm longer and 9 cm wider than its smaller counterpart. It also has a wheelbase that extends 10 cm further. This gives a longer profile for luxury, and further showcases the split-door "wings" in the rear.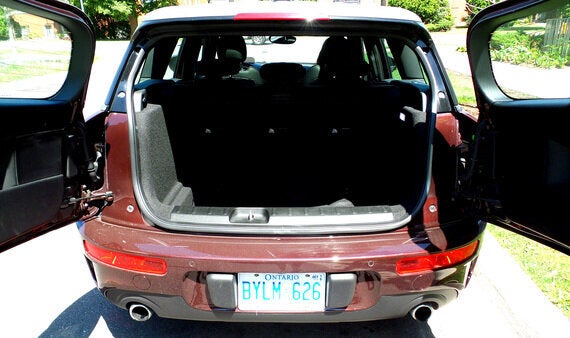 Inside, the console design is a merge between the traditional Mini Cooper and a 2016 facelift. It has a retro future look to it - like a go-kart with space age modifications.
As many know, customization is one of the most appealing features to Mini owners, with dozens of colour and upgrade options ranging from bonnet stripes, roof colours, roof strips, mirror caps, wheels, seat colours and materials, and interior trims. The potential combinations lead into the millions if being different from the pack tickles you in the right places.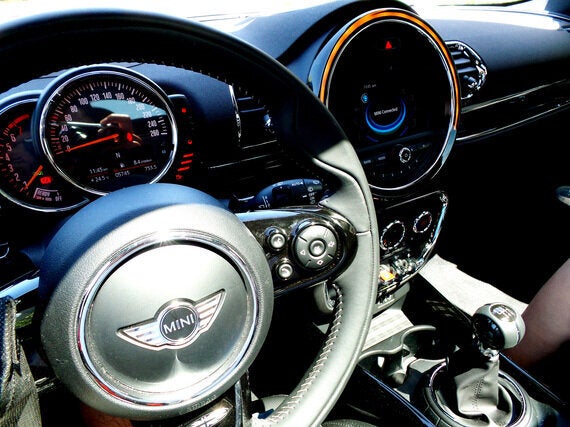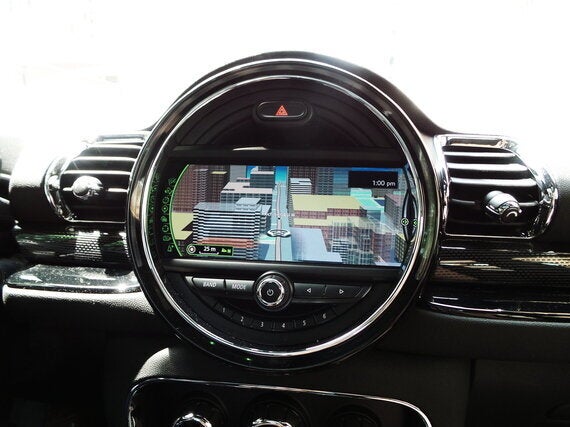 The Clubman includes a MINI TwinPower Turbo Technology direct fuel injection, and categorized as a SULEV (super ultra-low emissions vehicles). The Clubman stays true to the original Mini and its motorsport background "gentleman's racer" - Mini has been collaborating with Prodrive in professional competition in rally championships. If you really need to get the racing itch out, the Clubman includes a Sport Mode, where throttle and steering response are switched to a dynamic profile to get you out of sticky situations.
Spaciousness is always a concern when shopping for smaller cars. One of the first eye-opening experiences for myself was when I first took the tour of the Clubman during the 2016 Canadian International Auto Show. The rear trunk is sizeable for everyday use, with a luggage compartment volume of 360 litres. The cabin space is roomy for your friendly passengers, and folding down the rear seats offers a maximum storage volume of 1250 litres. The headroom in the Mini is also optimized for those with above average height (without looking as cramped, of course).
The tech features in the Clubman S model are adequate for those that lean towards smart technology. The Mini Connected is available front and centre from within the oval console screen, offering 3D map navigation, social media integration, and external apps such as Spotify for music, Audible for audio books, and even GoPro for video previews. The screen does not use touch technology - instead it uses a jog dial near the shifter which not only serves as a navigational tool, but as a touchpad to allow you to write words with your finger.
Optional for driver assistance is a unique heads-up display that feeds the driver with on-screen information without taking their eyes off the road, including speed and navigational instructions. Cameras surround the vehicle for visibility and active cruise control, which support the collision warning and brake functionality. A unique rear camera feature is the proximity graph that shows how close objects are on either side (like myself, below).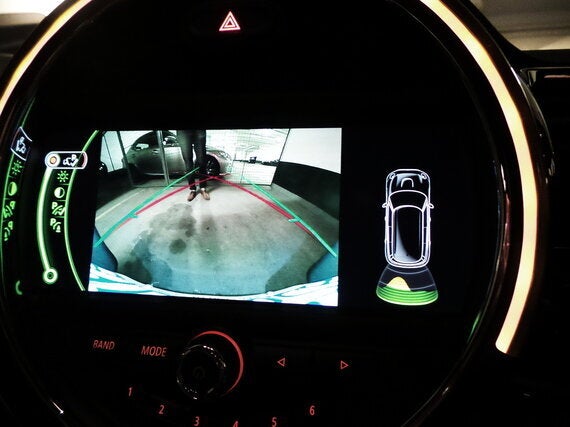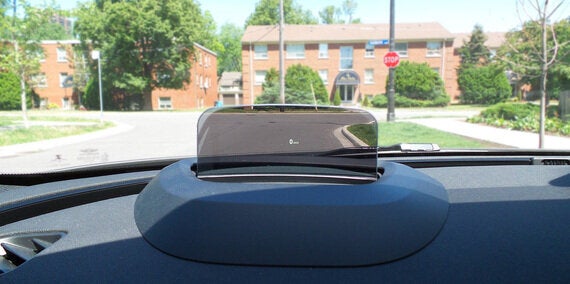 The Clubman is built for the city. The handling is crisp for added control, while its small size allows you to cut through traffic with ease. Remember the infamous chase scene in the Italian Job (1969)? I don't know any other car that would perform as well in tight Venice streets. As for fuel savings in the city, it includes a Green Mode, which provides a more relaxed and fuel-efficient driving style via the intelligent control centre that manages energy and climate management.
Okay, features are great, but what has made the Mini the iconic little car for all these years? I texted my father to ask him, "What is it that makes you love Minis so much?"
He replied, "Reg, they are just too cool. I loved Minis since I first watched the Italian Job. Seeing the heist in the four Coopers, driving through malls and down stairways. They're not ordinary, and that's why I love them."
While nostalgia is a powerful emotion, the real answer can be seen from a mile away. The Mini is just not your average car, and that's why guys love it.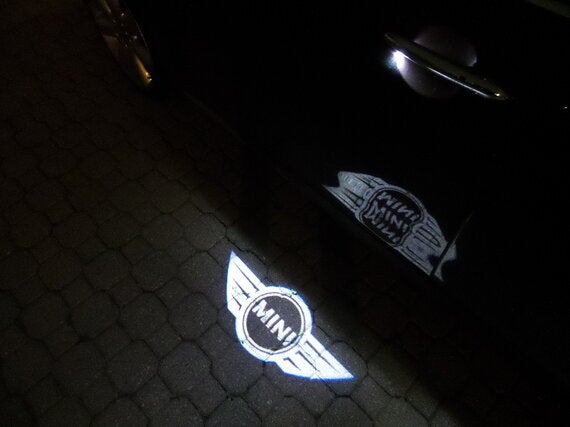 Follow HuffPost Canada Blogs on Facebook
Popular in the Community