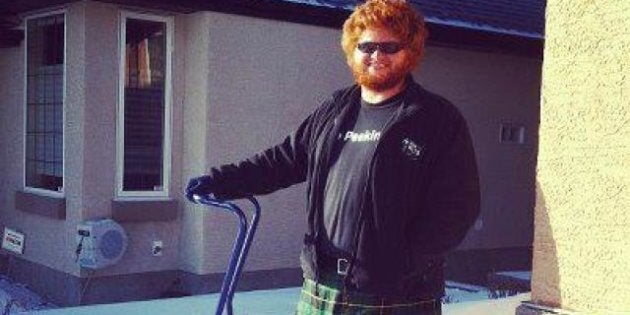 It was no weather for shorts, let alone skirts, as a violent spring blizzard struck Alberta's capital region and stranded hundreds along Alberta highways.
With up to 20 centimetres of snow falling, and wind gusting at 40 kilometres an hour, washing windows in kilts would not sound appealing to most.
Launching their Edmonton operations on Monday; Men In Kilts, braved the snow, and cold, in order to get down to business. They work, "in all conditions," and no amount of snow could prevent them from donning their kilts to clean homes, and businesses.
Story continues after slideshow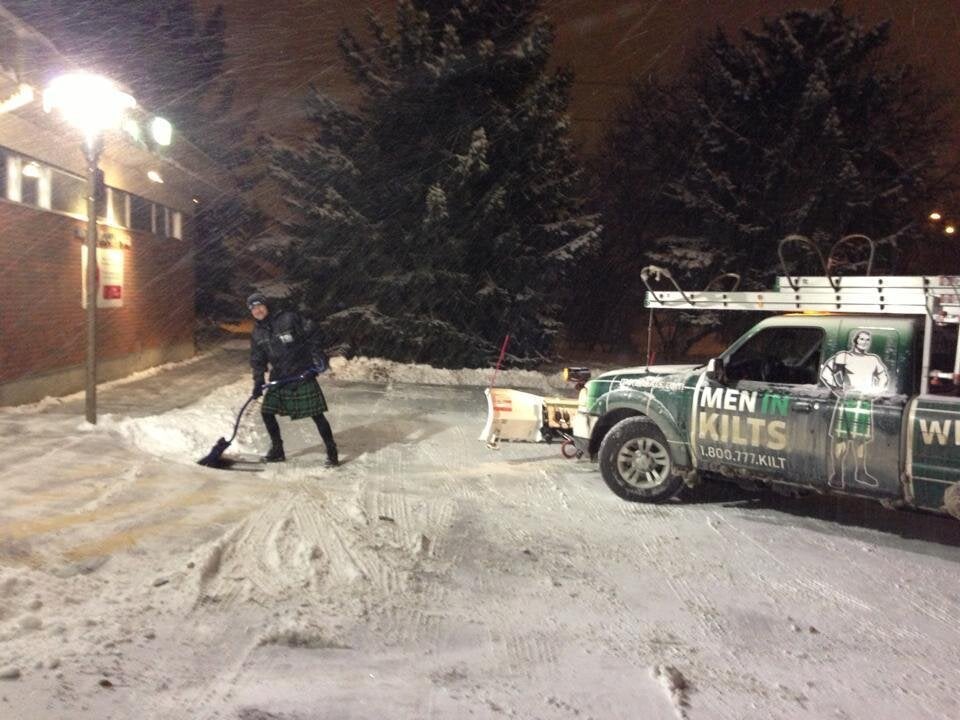 LOOK: Men In Kilts At Work
Although they worked under the snowy weather, the co-owner of the Alberta operations is feeling a little lucky, after hearing about the huge accident on the QE-2 highway in Alberta.
"I would have been in that pileup possibly, because I would have been leaving around 1-1:30," said Chris Carrier in a phone interview, as he drove past the scene of the 100 vehicle mash up on his way back to Calgary.
Carrier was in Edmonton to help launch operations and was set to talk with media, but the interview was pushed back. He says he feels fortunate to have avoided the pileup.
Although the conditions in Edmonton were bad, it was not the worst weather Men in Kilts have faced.
"In Calgary there was a snowstorm on St. Patrick's Day four to five years ago... there was almost two feet of snow," Carrier said, "We closed operations that day."
That was at a time when Men In Kilts did not do snow removal; now they shovel, plow, clean gutters, as well as clean windows.
Carrier co-owns the Alberta operations with his wife Robyn. They joined up with the company, "because of the brand." Carrier says he doesn't know of, "any other brand that can bring a smile to the face of a customer... or anyone around us."
The company was started by Nicholas Brand in 2002. Brand took a home-made kilt, an old Honda and a ladder, and took to the streets of Vancouver looking for customers.
With the goal of having a, "kilt and technician in every major centre in North America by 2017," Men In Kilts could grow into an even bigger success story.
"You've got to brand yourself well. If you brand yourself well, things will go good for you," said Carrier.
Men In Kilts next noteworthy operation could be taking their fire truck, yes they have one, down the parade route at the Calgary Stampede if they get approved.
Popular in the Community