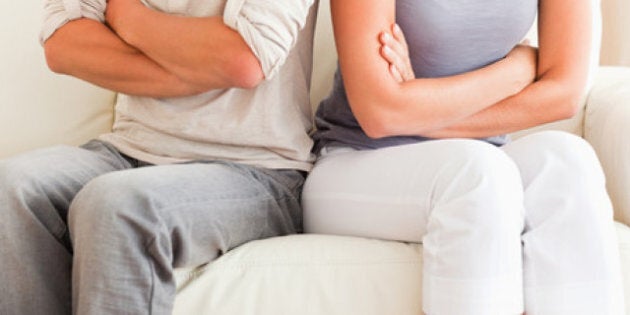 There's a reason your man never gives more than a blank stare when the conversation between you gets serious, and it's not because he's afraid to talk about his feelings. It's because he just doesn't see the point.
"For years, popular psychologists have insisted boys and men would like to talk about their problems, but are held back by fears of embarrassment or appearing weak," Rose says in a statement. "However, when we asked young people how talking about their problems would make them feel, boys didn't express angst or distress about discussing problems any more than girls. Instead, boys' responses suggest they just don't see talking about problems to be a particularly useful activity."
That's fine for school-aged boys, but what about men who know better? Rose suggests their early aversion to talking about their feelings is something they carry with them into manhood: "Men may be more likely to think talking about problems will make the problems feel bigger and engaging in different activities will take their minds off of the problem. Men may just not be coming from the same place as their partners."
So if they're not gushing about their problems to their friends and family like we do, how do men cope with their feelings? By keeping busy with activities that keep their mind off things, says Rose. Maybe this explains why your man spends so much time in his shop/garage/man cave.
No matter what, though, communication is key to any relationship and sharing feelings with your spouse, family and friends is usually a positive thing. Just remember to be respectful of other communication styles.