Menopause describes all the changes that happen to a woman's body before and after she stops menstruating. The biological process, which typically starts in women in their fifties (but has been known to occur sooner) is characterized by hot flashes and mood swings, but beyond that, the majority of women don't know what to expect from the experience, according to a new U.S. survey.
BodyLogicMD, a network of physician-owned practices in the U.S., conducted a poll of more than 1,000 people. Among the participants were menopausal and postmenopausal women, men whose partners had experienced menopause, and women who have not yet experienced menopause.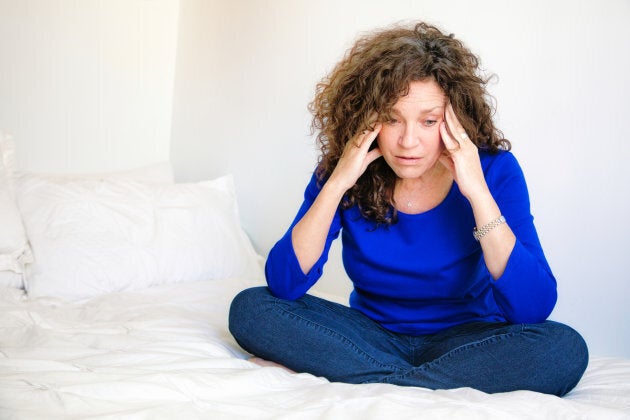 While 95.8 per cent of women and 90.1 per cent of men knew what menopause was, the survey showed there was still a huge knowledge gap when it came to symptoms and expectations of the experience. The gap is so large, in fact, that only 19 per cent of premenopausal women had moderate knowledge of the biological changes.
For example, only 38.5 per cent of women and 33.8 per cent of men knew the average age menopause begins, which is 51 in the U.S. and 52 in Canada (although menopause can occur anytime between age 42 and 56, according to Canadian Women's Health Network).
Additionally, only 10.5 per cent of women and 19.9 per cent of men knew that perimenopause symptoms — the signs of menopause women experience in the first 12 months without a period — last an average of four years.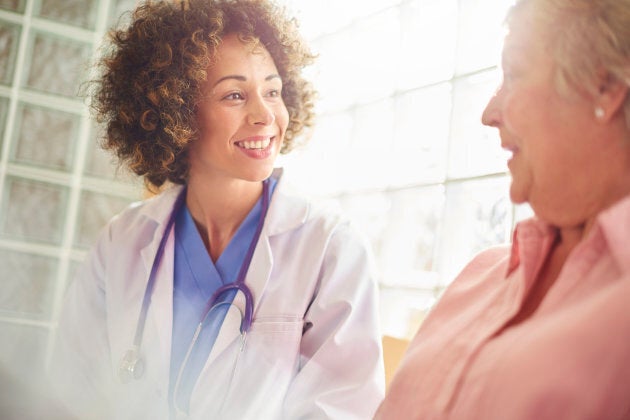 So why aren't more people equipped to handle menopause? According to the poll, it's because younger women are less likely to think about menopause when they haven't yet reached that stage of life.
"However, eventually, the time will come when thinking about it is almost too little too late to be prepared for symptoms that can come unseen," the survey reported.
HuffPost Canada has reached out to BodyLogicMD for further comment.
Women don't often publicly address menopause either, which could be another reason behind the lack of knowledge around the experience.
Explaining why menopause is taboo, Dr. Liz Simpson, a psychology professor at Ulster University, told BBC News: "I think it is associated with the ageing process. It signals the end of those reproductive years and we are going into old age."
Twitter user 'SusanMariePD' agreed with this sentiment. "I notice older friends rarely talk about menopause. Yet it's a big deal & important life change to celebrate/ share info on/discuss," she tweeted.
"I really hope women aren't still tabood into silence, but I have a feeling they are — with the added dreadful 'shame' that it means admitting to getting older, which women aren't allowed to do in our society."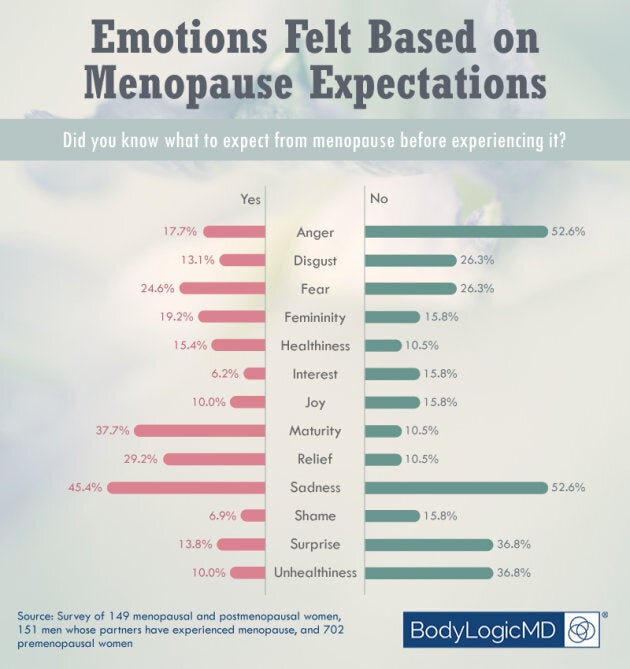 "Women who were prepared to acclimate to their new lives with menopause were more likely to experience positive emotional responses," the poll noted. "Acceptance of menopause also offered feelings of healthiness and even relief."
Fear was felt relatively evenly among all women after entering menopause, regardless of the amount of knowledge they had beforehand. Menopause can cause anxiety or depression due to the changing levels of estrogen and progesterone, which can contribute to these feelings of fear.
The survey sheds light on the need for more people to discuss menopause, as the biological change not only affects the body, but the mind as well.
While the biological change affects every woman differently, symptoms can include weight gain, night sweats, insomnia and vaginal dryness, in addition to those mentioned above.