We've all been there -- you spend the night at your boyfriend's or buddy's place, and the next day you realize you don't have your beauty arsenal on hand. But rather than panic, why not try using some of his grooming products instead?
We're firm believers in men's personal care products; after all, if they're strong enough for him, they should be just as effective for us. Truth is, there aren't very many differences other than the scents and packaging -- and let's face it, there's something so sexy and alluring about the musky scent in men's products.
So which picks can you put to good use on yourself? Read on below for five men's grooming products we love.
Story continues below slideshow: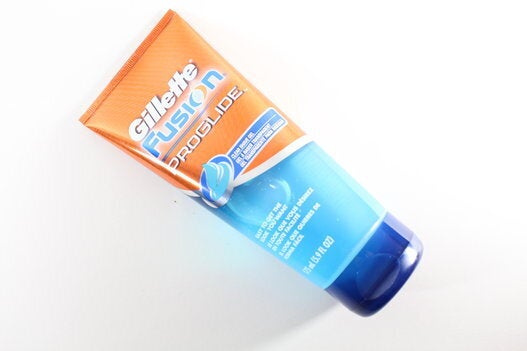 5 Men's Grooming Products Women Can Totally Use
You'll never get a more closer and cleaner shave than when you use men's shaving cream. After all, isn't that what it's made for? We find that many women's shaving creams focus too much on the scent, rather than the effectiveness of it.
When the bottle says eight hours of effectiveness, it really does mean eight hours of effectiveness. After applying this body wash in the morning, you'll be able to go on with the rest of your day without worrying about smelling anything less than fresh. This stuff is seriously the scent of champions.
For some reason men's deodorant always seem to last much longer than women's, and this product is no exception. Made with sport defense technology, Degree for men glides on smooth and smells insanely good. One application a day keeps the sweat stains away!
Don't let the name fool you -- this product isn't solely used for '90s boy band spikes. Less than half a dime-size squirt of this stuff will keep cowlicks at bay and will control and tame your hair without any pesky flyaways. This stuff is pure gold.
5. Men's Shaving Razors, $3
Made for close shaves and clean edges, these razors won't have scented handles or icky gel near the blade. Trust us, once you try it, you'll be a convert. Available at drugstores and mass retailers.