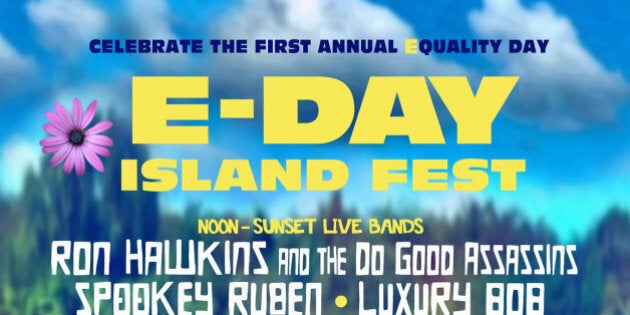 Holding a Men's Rights concert in Toronto the week after Elliot Rodger's misogynistic massacre in California seemed a bit much, even for the controversial men's rights movement.
And yet this week, there were the posters advertising an "E-Day" concert organized by Men's Rights group, The Canadian Association for Equality. According to the concert's media release, E-Day, which stands for Equality Day, was apparently intended to "celebrate equal parenting" and "celebrate the gains made in advancing social equality." (It was specifically supporting Bill C-560, a proposed "shared parenting" amendment which was defeated on Wednesday.)
That all sounds great, of course, which is probably why they managed to get permission to hold the concert at Artscape Gibraltar Point on Toronto Island, book acts like Ron Hawkins and Spooky Reuban and apparently land liquor sponsorship from Kronenbourg, Hogtown Brewers and Jaegermeister.
CAFE's website says its aims are "achieving equality for all men, women, girls and boys" and that "we do not consider ourselves a Men's Rights Group." Opponents argue the opposite is true and there have been protests over the group's efforts to establish chapters on university campuses.
"Men's Rights Awareness Groups" such as the Canadian Association for Equality (CAFE) are alleged to "provide environments of sexism, patriarchy and misogyny to manifest and be perpetuated on campus, which should be safe(r) spaces for students" and "promote misogynist, hateful views towards women and ideologies that promote gender equity, challenges women's bodily autonomy, justifies sexual assault, and decries feminism as violent."
This is a good example of why organizations, artists and brands need to get some background on who they're planning to do business with.
"The premise of the event as it was given to us was a fair and equitable event that was family-friendly and a lovely music festival," Artscape's Liz Kohn told the Globe. "It has since turned political and we anticipated that there could be health and safety concerns as well."
In an interview with Vice, E-Day concert organizer, and CAFE board member, Gene Hughes denied knowledge of the Elliot Rodger shooting ("Was it over a divorce?") and he similarly told the Globe "It's more about the party."
But the party is over for now. As well as the venue pulling out, the bands and sponsors don't seem very happy either.
The group Giraffe posted to Facebook: "We feel that we were not fully informed about what it was that is being supported here, and also that calling it a festival that celebrates "equality" as opposed to "men's equality" was intentionally misleading to us in it's effort to entice us to play this show."
Spookey Reuban expressed his relief the concert was cancelled.
Hogtown Brewers tweeted their apologies, too.
Jagermeister, meanwhile, claims they never gave approval at all.
Article continues after slideshow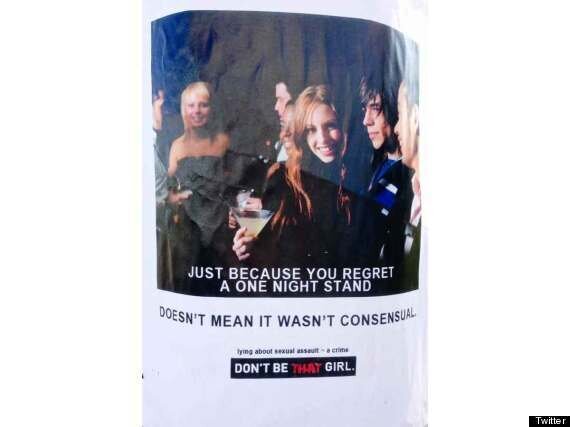 Not So Nice Men's Rights Posters
The uproar began on Wednesday when an article about the concert on left-wing website Rabble drew attention to the organizers. "Their claim that the concert is an 'equality' event is a pure smokescreen. The movement around supposed 'equal parenting' rights is entirely driven by a noxious notion that family courts are biased in favour of women. Perhaps it is time to ask CAFE's new found sponsors if they think the point of their beers and spirits is to enable a jovial atmosphere of what has been clearly shown to be a very political agenda. A political agenda that is overtly misogynist."
While the concert this weekend remains cancelled, CAFE has now announced that they will "proceed with the first annual Equality Day (E-Day) [by] engaging directly with the public at the South-West corner of Dundas and Yonge, across from Dundas Square."
CAFE blamed "a campaign of misinformation against a music festival celebrating equality" and claim that they will still reschedule the concert for June 8, with details to be announced later.
"Our opponents have expanded much effort to prevent others from hearing what we have to say or allowing others to make up their own mind," wrote CAFE Outreach Director Denise Fong in the new media release.