A group that sparked controversy after putting up posters that blasted false accusations of rape in Edmonton has turned its focus on Lise Gotell, the chair of women's and gender studies at the University of Alberta.
Men's Rights Edmonton have put up posters on the campus that show Gotell's face with the caption, "Theft isn't black. Bank fraud isn't Jewish. And rape isn't male.
"Just because you're paid to demonize men doesn't mean rape is gendered. Don't be that bigot," it adds.
The posters aim to inform people that adults in position of power are filling the heads of young people with "bigoted slants," he added.
The posters angered some at the university, who took to Twitter to share their frustration.
"Just because you regret a one night stand doesn't mean it wasn't consensual," it read.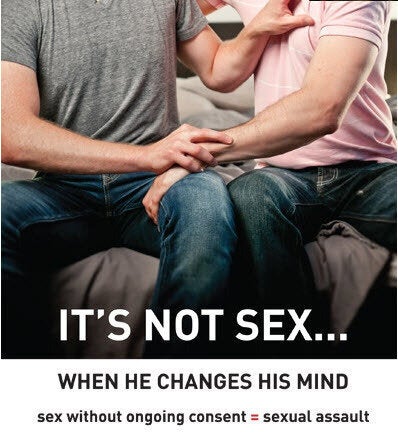 "Don't Be That Guy" Campaign