 The month of May in Canada has in it one week devoted to mental illness awareness and one day devoted to schizophrenia awareness. But, nothing for the parents of the mentally ill who suffer almost as much as their children. We parents carry much of the burden for the care of our ill offspring but we are ignored. And, we are often ignored and shunned by the professionals.
There is no tragedy worse than losing a child to death but losing a child to a chronic debilitating illness that robs your child of his/her future comes a close second. And, without wishing to pit one disease against another, I don't think there is any worse tragedy than having a child with a serious mental illness. Laura Pogliano, a mother of a child with a serious mental illness in Maryland, described those differences.
"Your child's illness gets 500,000 likes on Facebook when you post a picture or ask for prayers while my child's illness gets about five, from people who already know us and know of our struggle."
Kathy Mochnacki, a mother in Richmond Hill, ON, in a letter to theToronto Star pointed out that "since the deinstitutionalization of hospital mental health services, family caregivers of people with serious mental illness have shouldered most of the responsibility of care and have become the default mental health system. Furthermore, we often do our work in isolation, coping with discrimination and unrealistic privacy legislation that could potentially put us and our ill relative in harm's way."
In an email to me she said:
"I feel that we in Mental Health Week need to celebrate ourselves. We are the mental health system. People need to know about how we are the first responders, that we save the taxpayer money, that we can put our own safety at risk to protect the public and that we pay for this with our own health."
And part of the reason that much of this occurs is that the system puts up barriers against us in the form of very restrictive privacy legislation so that, while we do all the work, we are excluded by the professionals. And in this regard, the People's Republic of China is light years ahead of us (see below).
The parents are the ones who provide the emotional support, the counselling, housing, financial support and all else that is required and we often see our kids on a daily basis. In fact, they often live with us. But, the health care people who see our kids on infrequent appointments for brief periods, shun us save for a few progressive ones.
Writing in USA Today, Rachel Pruchno, a New Jersey mother of a daughter with serious mental illness, said "America's mental health system is in crisis largely because families are excluded from participating in the care of loved ones." She added that "once she (her daughter) turned 18, however, I went from valued member of the health care team to its pariah."
Lloyd Sederer, a U.S. psychiatrist writing in The Atlantic, said "It is families who are the true experts, the people who have learned all too well from experience what they need to help their loved one get help."
His suggestion is that we consult "families in engineering the most effective systems for involving their early warnings, using their leverage with their loved ones, and capitalizing on their ongoing support of the treatments that, if delivered early and consistently, will reduce the risks for tragic events."
Rachel Pruchno suggested that "When families are involved, health care providers gain a more accurate understanding of the patient's history. This, in turn, guides better treatment decisions" And that "Research shows that when families are involved, rates of treatment adherence are higher and rates of hospitalization are lower."
A paper by Billy Wing Yum Chan and Ann-Marie O'Brien of the Centre For Mental Health and Addictions in Ontario propose an Ontario Caregiver Recognition Act (OCRA) to formally recognize family caregivers as informal health information custodians based on the practice of other jurisdictions which incorporate the rights of family members actively engaged in providing care to their mentally ill relatives. That was in 2011 but nothing has come of it. They pointed out that "involving family members in the care of their mentally ill relatives improves treatment outcomes..."
But then, the Ontario Select Committee on Mental Health and Addictions Report of August, 2010 also made that recommendation. That was almost three years ago. See recommendation 22 which proposes that families be given access to information to give support and to prevent the further deterioration. But then, as committee member and NDP health critic, France Gélinas said in April to theHamilton Spectator, "only half of one recommendation of the select committee has been adopted by the health ministry."
The Mental Health Commission of Canada states that "Failure to support caregivers undermines mental health across the entire population, leading to poorer outcomes, both for people living with mental illness and their caregivers. This also leads to increased health and social service costs."
As a result, the commission is presently establishing a set of guidelines to be released in the Summer of 2013. We can only hope something comes of it. But, while all these recommendations are being made and, as in Ontario, ignored, China is promoting closer family-doctor co-operation to treat schizophrenia. According to Yan Jun, head of the mental health division under the disease control department of the Ministry of Health "The therapeutic alliance formed between doctors and a patient's family will help patients receive continuous treatment and prevent relapses."
The Chinese can do it so why can't we? And, a word of advice to our health bureaucrats. This is such a simple matter to implement that you really do not need to take a trip to China at our expense to see how this is done. Just ask us and then do it!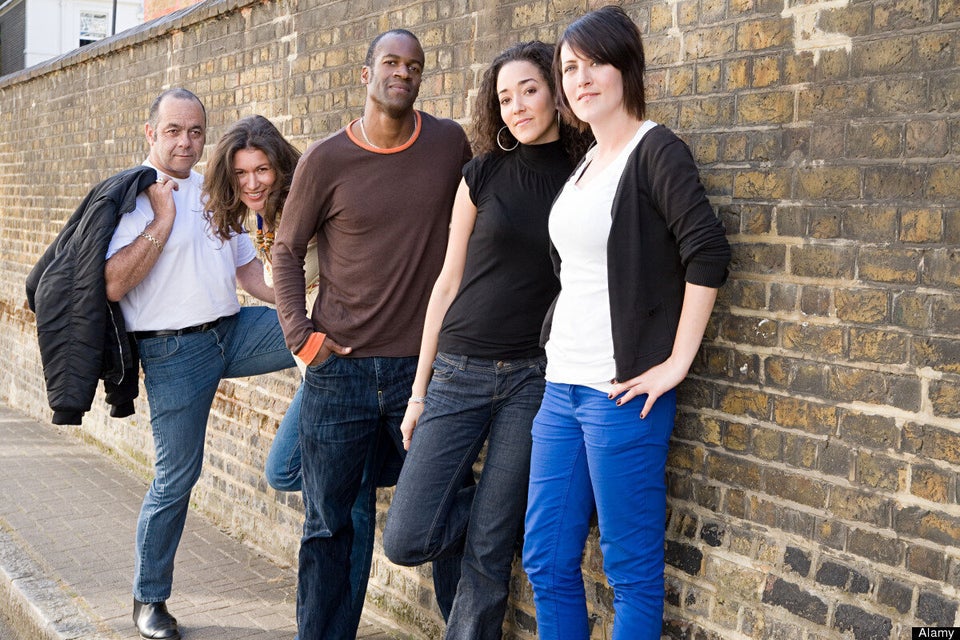 The Toll Of Mental Illness In Canada