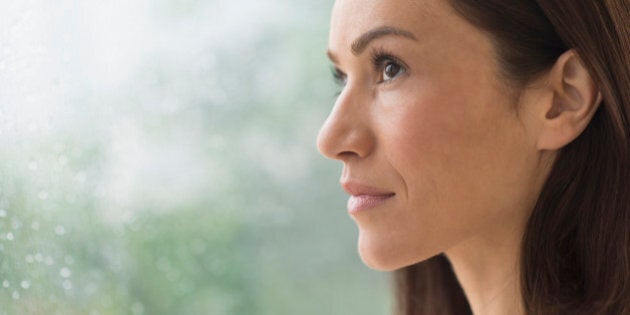 Almost ten years ago, at age 19, I landed myself in the local emergency room after swallowing an entire bottle of antidepressants. It wasn't an easy road to get there, and it hasn't been an easy road since.
My mother passed away when I was a teenager, and I wasn't close to my family. I had moved out of home and just started my first year at college. My partner and I were in the middle of a rough patch. At that time, I didn't have the social support network required to lift me up back to where I needed to be. My family physician believed antidepressants were the answer for me.
It was like I was watching myself from the corner of the room. I opened the bottle and swallowed 32 pills. I remember the bright lights of the emergency room; convulsing on the table. My arms were covered in blood from the nurses' attempts to give me an IV. I had charcoal on my lips.
After my release, commenced a few years of therapy with a wonderful psychotherapist. I managed without medication. I threw myself into my studies. Eventually I met the man I am now married to. Everything seemed wonderful. Then life took one heck of a turn.
Our daughter entered the picture, and with her the worst depression I had ever encountered. I was exhausted and constantly anxious. I felt suffocated in the darkness of my being. One day, when she was a few weeks old, I even considered dropping my daughter off on my midwife's doorstep. It was time for more meds and more counselling. However, this time around I had my support system.
The "pendulum of Hell" as I was calling it, started to swing in smaller arcs.
My mother-in-law spent many evenings with baby and I when my husband worked. I met other moms. I started playing softball. My husband was an absolute gift. This new wave of depression seemed to ebb just in time for us to get pregnant with baby number two.
After baby number two, the depression never ebbed. It was worse than ever before. I was tired all the time. I cried every day. I couldn't focus at work, and my boss was starting to take note. A friend took the time to notice that something was really wrong. She recognized it because she'd been there. She sat me down and told me that she had been diagnosed with depression years ago. It was OK to be on meds. It was OK to have bad days. I hit a turning point.
I started watching my symptoms more closely. They had morphed from depression symptoms to symptoms indicating bipolar disorder. I couldn't think clearly or logically. I was irritated all the time and didn't sleep for more than a few hours in a row. I have two close family members with this diagnosis already, so I can't say I was shocked.
With the help of my new family physician, and some guidance from a family member who's been wrangling with bipolar disorder for years now, I started taking a second medication. I finally started to feel freedom from the exhaustion, racing thoughts and overwhelming guilt. The "pendulum of Hell" as I was calling it, started to swing in smaller arcs. I was a more attentive mother. I was a better, more focused employee. I smiled more at my husband's lame jokes.
Some days are still a battle. Sometimes my "self-care" is simply a nap or a shower. I carry on with life as I can and try not to be hard on myself when I feel that I can't. I tell myself that I don't need meds to be happy; I need them to be functional. When I'm functional, happiness can follow.
If you or someone you know is at risk please contact your nearest Crisis Centre or call Kids Help Phone at 1-800-668-6868 to speak to a counsellor.
Frame Of Mind is a new series inspired by The Maddie Project that focuses on teens and mental health. The series will aim to raise awareness and spark a conversation by speaking directly to teens who are going through a tough time, as well as their families, teachers and community leaders. We want to ensure that teens who are struggling with mental illness get the help, support and compassion they need. If you would like to contribute a blog to this series, please email cablogteam@huffingtonpost.com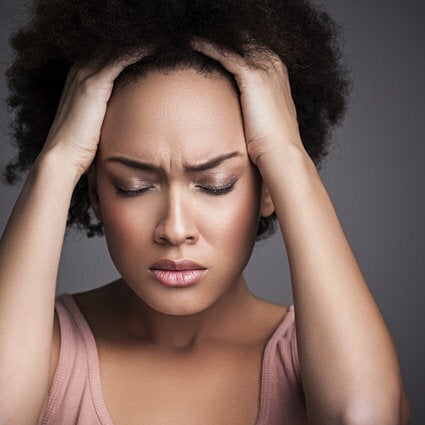 Frame of Mind: Youth Mental Health Issues And Suicide In Canada
Follow HuffPost Canada Blogs on Facebook