A few days following New Year celebrations, a tragedy has occurred in Big Tracadie, a rural community in Nova Scotia. Lionel Desmond, a retired corporal of the Canadian Armed Forces, had allegedly murdered his wife, Shanna Desmond, their 10-year-old daughter, Aaliyah, and his mother Brenda Desmond shortly before taking his own life.
The community is in shock and disbelief, and an ongoing dialogue regarding post-traumatic stress disorder (PTSD) and its consequences on soldiers, who have served our country, has dominated the coverage of the event in the media. Some have discussed the suffering of those who struggle with PTSD, others have questioned the difficulties soldiers face when trying to access services. Few have pointed out the obvious issue at stake in this story: male violence against women and children which prevails in our society.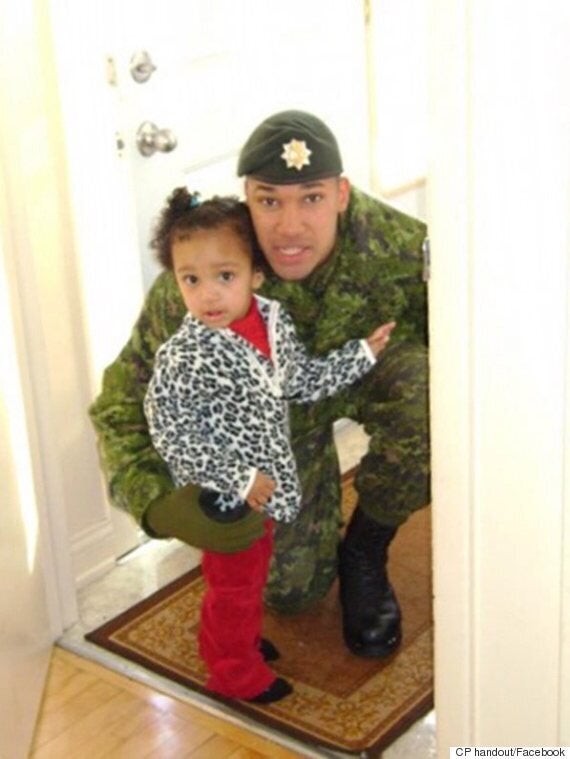 That being said, caring for our veterans, particularly those suffering from PTSD, is undoubtedly an important issue. However, a conversation around mental health shouldn't overshadow men's violence against women and children. As PTSD and the lack of mental health services have been widely framed as the central issue in this particular case, the two women and the girl who were brutally murdered became peripheral, less important aspects of the case as portrayed in the media coverage.
The central discussion of PTSD and troubled soldiers returning home in this particular story, has contributed to distracting the public from men's violence and blurring our perceptions of the soldier, so that he is primarily a victim of his troubled mind, and then, of lesser concern, the murderer of the women in his life.
More concerning, shifting the narrative towards mental health and further away from men's violence make it even more difficult to hold perpetrators of similar acts of violence accountable. In this case, lack of services, long waiting lists, lack of human or financial resources and difficulty accessing counselling services has contributed to portraying Desmond as a victim. When male entitlement becomes male victimization, the patriarchy wins yet again.
The root causes of men's violence against women and children are male entitlement, domination, power and control. Yet, a few high profiles cases in recent years have twisted the public's perception on the connection between violence in the family and mental health. For instance, the case of Guy Turcotte, a Quebec surgeon who was convicted of killing his two children made national headlines and sparked a national debate on the responsibility of people with mental illness when committing acts of violence.
How much of this violence should we, as a society, continue to explain very broadly as illnesses?
The same logic applies to mass shootings in the United States. As the common denominator of mass shooters is gender (male), mental health is often (if not always) at the center of debates. The same is true with regards to men who kill their female partner and their children. It is in fact easier to understand such horrific cases as the deviance of a "sick" or a "mentally disturbed" individual.
Psychological explanations in these cases encourage us to comprehend individual actions as those of a mentally ill person, yet a significant proportion of these reprehensible and criminal acts always seem to follow a pattern of men committing violence against women and children. How much of this violence should we, as a society, continue to explain very broadly as illnesses?
Given this pattern, a broader reflection is required to address the root causes of this issue in order to protect women and children. I am obviously not acquainted with the details of this specific case, as what goes on behind closed doors, often remains behind closed doors. However, research indicates that an important proportion of these cases are related to domestic violence, more specifically when the woman was about to leave or shortly after she has left.
Evidence also confirms that violence against women and children is still prevalent in our society: every six days in Canada, a woman is killed by a partner or a former partner. With regards to services, a recent survey conducted by the Canadian Network of Women's Shelters & Transition Houses has reported that "a significant proportion of shelters are chronically over capacity." This means that women and children seeking safety are turned away when shelters are full.
If mental health crises can trigger violence in certain individuals, and if men who show signs of violence need to access services, let's not forget the pressing needs of vulnerable women and children who are living with these men. A great deal of our efforts should focus on ensuring their safety. In the meantime, I invite the media and everyone else to join the efforts against violence against women and children, while remaining cautious when connecting such violence to mental health.
Follow HuffPost Canada Blogs on Facebook