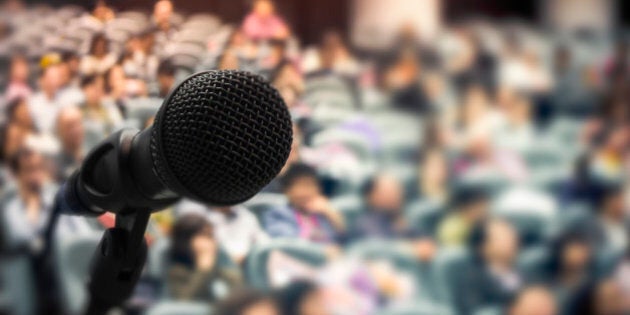 Let me introduce myself, my name is Braelyn Bjornson (you can call me Brae). I am outgoing, sarcastic, and loud (very loud) -- my family and friends can attest to this. I am what they call "extroverted." In high school, I was the class clown and social butterfly. I'm funny, or at least, I think I'm funny. I played sports (well I attempted, my hand-eye coordination needed some work). I've always had a large circle of friends ; I'm extremely social, very rarely do I spend time alone.
Currently, I'm a fourth-year commerce student, specializing in marketing, at the Sauder School of Business. A prestigious business school, in which I am recognized for my "dedication and academic excellence." I hope you are picturing a bubbly, confident girl who is excelling at the thing we call "life," because this is how I am perceived, and it is how I present myself on a day to day basis. However, what you and many others are surprised to know, is that I have a mental illness. Now it's awkward and uncomfortable, and you're confused -- I am here to change that.
Mental illnesses are psychological , they are not physical. The way someone presents themselves is not an indication of how they feel. I wish I knew that when I was in high school; there are so many things I would have done differently. I was never a bully, but I never went out of my way to include people that should have been included. Your words and actions have impact -- especially in high school, where we criticize others and ourselves the most.
I speak publicly about my struggles for the one person who hears it and feels a little less alone.
On January 27th, 2017, I returned to the high school that I graduated from (Kelowna Secondary School) to speak to over 600 students about mental health. I shared my struggles with anorexia, depression, and anxiety -- not because it was easy to talk about, but because no one talks about it. I want to close the gap in the education system, by integrating a topic as important as mental health into the classroom. The school district sets high barriers, but I am confident that if we talk about it loud enough, they will listen.
I am a human being , I have good days and bad days. However, on my bad, and darkest days, I can convince myself that the world is better off without me in it. I drown in self-doubt and hopelessness. It is a very isolating, scary place to be. The silence and the stigmas that surround mental health makes this place that much darker, and that much scarier. If we open up the conversation, we can ease the guilt and shame that comes with having a mental illness -- it's as if battling with your own mind wasn't already hard enough.
I speak publicly about my struggles for the one person who hears it and feels a little less alone. If you don't know what it is like to battle with your own mind, I am so happy for you -- I wouldn't wish this illness on my worst enemy. However, you play an even bigger role in eliminating the stigmas -- you have an obligation to listen to someone who is suffering.
So my friend, after you have watched the video below , I would love to hear your feedback. What resonated with you? What did you agree and disagree with? What changes would you make? Are there topics you wish were addressed? I want to hear it all. This was my first mental health presentation, and hopefully, there will be more to follow. I hope this video empowers you to spark a conversation at your school, workplace, or even just between your circle of friends. Let's engage in the conversation, let's change the game -- let's talk about it.
Braelyn Bjornson is The Maddie Project BC Ambassador
Follow HuffPost Canada Blogs on Facebook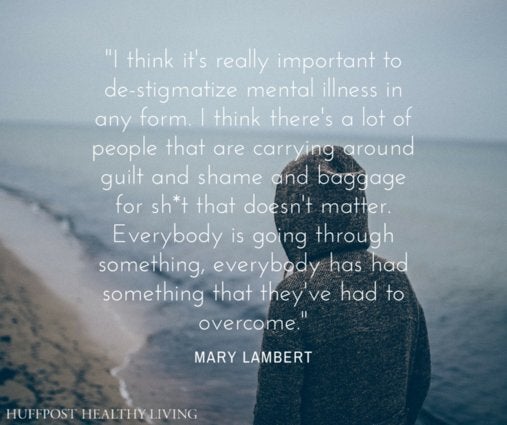 10 Quotes That Perfectly Sum Up The Stigma Surrounding Mental Illness