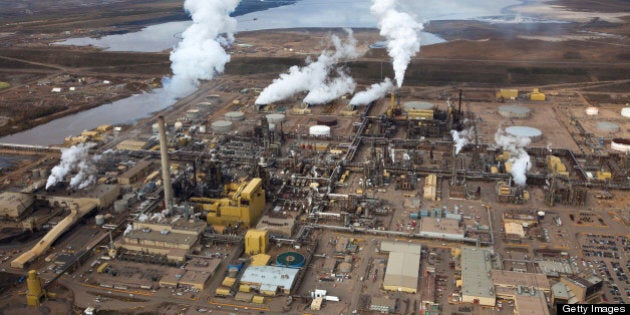 Mercury levels around the Alberta oilsands are 16 times higher than background loads, with contamination taking on the shape of a 'bull's-eye' over the region, say Environment Canada scientists.
"So come snowmelt that methyl mercury is now going to enter lakes and rivers where potentially it could be taken up directly by organisms and then bioaccumulated and biomagnified though food webs."
Kirk did quantify her findings by pointing out the fact mercury loadings around the oilsands region are still lower than in heavy coal-consuming areas of North America, such as southern Ontario and Quebec.
Kirk's findings come on the heels of a study released in October that found rising traces of mercury in bird eggs downstream from the oilsands.
The study, which was conducted by the Joint Oil Sands Monitoring (JOSM) program, a federal-provincial initiative, is the third peer-reviewed study since 2010 to show mercury levels increasing in the ecosystem in the region, the Globe and Mail reported.
Scientists have expressed concerns over the levels of mercury in the area due to the fact the element accumulates as it moves its way up the food chain.
Health concerns, such as alleged higher-than-normal levels of cancer and birth deformity among First Nations populations in northern Alberta, have long been reported in the oilsands region.
Concerns over resource extraction in the Mackenzie River basin was such that the Canadian Medical Association recently called for a medical investigation into the health risks and effects that some allege are associated with the industry.
A University of Calgary health study is also expected to be carried out in the near future to encompass the Athabasca Chipewyan First Nation, the Nunee Health Authority and the Fort McKay Metis community.
Kirk's study, which is expected to be published early this year, highlights what is becoming a hostile business environment for the province's oil industry.
Story continues below slideshow
When the Alberta government found itself unable to balance its budget in 2013, it blamed it on low revenues from the energy sector due to low prices paid for oilsands bitumen and limited pipeline infrastructure.
Popular in the Community