An Okanagan farmer who regularly takes photos of the sunrise captured a whole lot more this week when she spotted a meteor in the sky.
Janette Casey Ewens, who owns Labyrinth Farms north of Kamloops, was in the barn yard at 6 a.m. on Monday when she saw a "thing" falling from above, she told The Huffington Post B.C.
"I ran back up to the house and grabbed my camera and snapped a few pics then hit the record button," she said in an email. "It happened twice a few minutes apart. The second time it happened faster."
The American Meteor Society received three reports of a fireball being spotted from West Kelowna, Cranbrook, and Three Hills in Alberta.
Joanne Rosvick, an astronomer and associate professor at Thompson Rivers University, said it was likely space debris that perhaps came from a satellite, reported CFJC.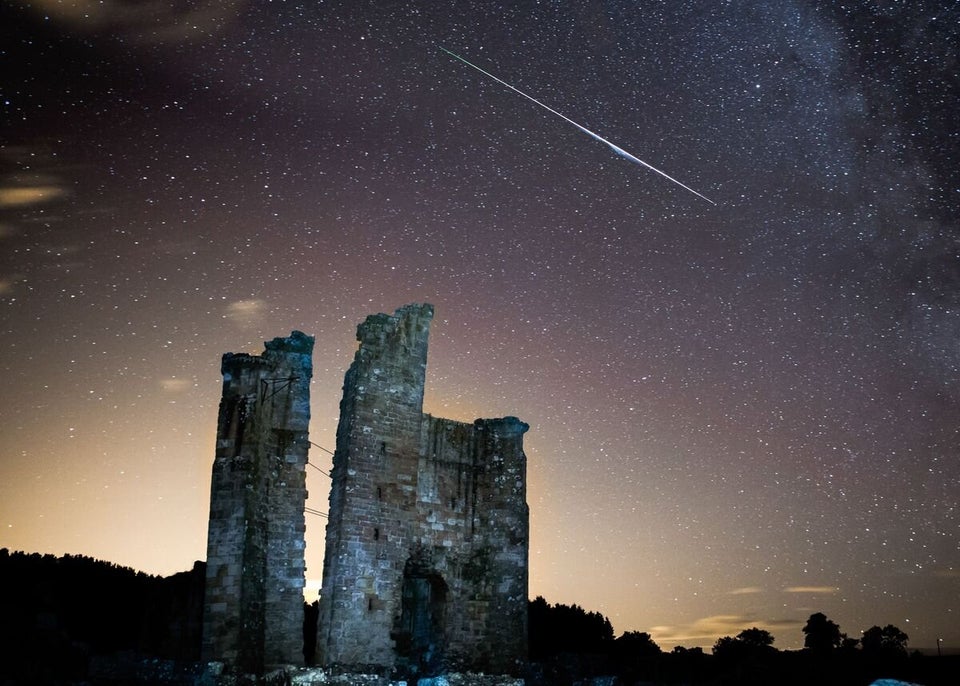 Perseid Meteor Shower Pictures