This fall, #MeToo dominated the news cycle, as high-profile actress after high-profile actress came forward with their stories of abuse, coercion and harassment. Suddenly, there was a crack in the dam. Once the testimonials and stories began leaking out, the dam gave way to the deluge of women sharing what they had lived through.
As the leader of an organization that fights for girls' rights, I am saddened, though not surprised, at the sheer number of women who have been living with stories of abuse and trauma, and the pervasiveness of sexual abuse and harassment that has come to light in recent weeks.
I am also energized by this current of activism and advocacy on behalf of women and girls, including the #MeToo march that is taking place on December 2 in Toronto. Yet, as is too often the case, the stories of girls living in the developing world whose rights are being violated don't seem to captivate our attention with the same urgency.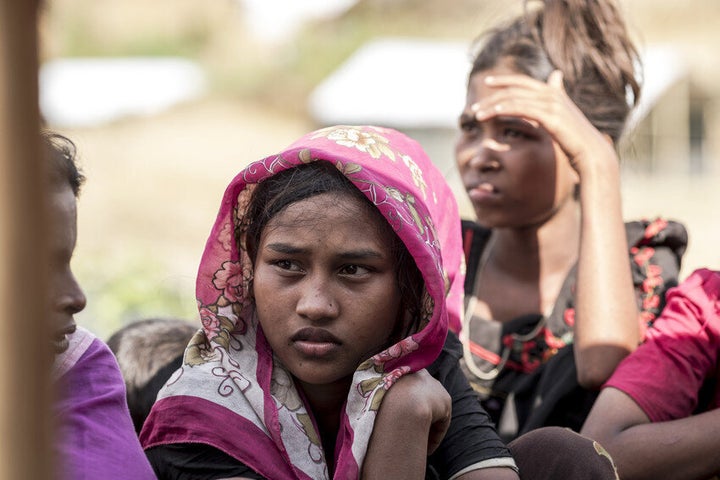 Girls in the poorest regions of the world are among the most disadvantaged people on the planet, more likely to live in poverty, be denied education and healthcare, be malnourished, experience violence, and face early or forced marriage, or other violations of their rights.
The numbers on this are staggering. Approximately 120 million girls worldwide have experienced sexual violence at some point in their lives.
These are real numbers that capture the experiences of real girls struggling to survive in our world.
I could go on. But I don't want these numbers to wash over you.
Let them sink in; let them impact your day. Let them reverberate through your life the way the #MeToo stories did. These are real numbers that capture the experiences of real girls struggling to survive in our world.
Girls like 14-year-old Amatou*, who fled Boko Haram's terror in Nigeria, only to face violence in a refugee camp in Cameroon. Amatou shared her story with Plan International, explaining she was responsible for all the household chores: fetching water, cooking, cleaning and taking care of her sister. Neither girl went to school.
This was her daily routine for almost a year, until one day she was attacked.
"I was going to the market as usual, to buy some food to cook for the family," she explains. "I met this man who asked me to help him buy some things in the market too. He took me to his house and told me to come inside while he got his money. When I entered, he forcefully undressed me."
Amatou was raped, leaving her with internal injuries. "I felt so much pain after he did what he did to me. When my parents came back home, I told my mother and she told me not to say anything to anyone else."
But Amatou's silence only allowed her abuser to continue attacking her. Over the next two weeks, she was raped twice more by the man, who was well known to the family as their neighbour's 27-year-old son.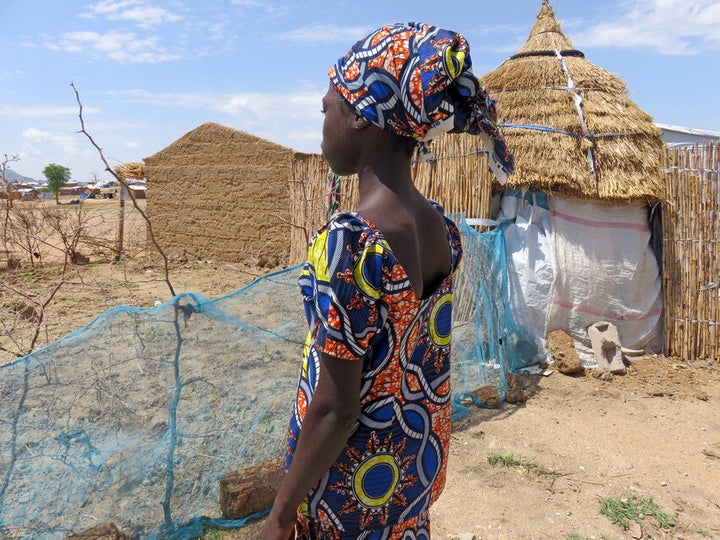 Is Amatou's story less worthy of a headline than those actresses who came forward with their own stories of abuse at the hands of Harvey Weinstein and others?
Does the fact that her story takes place in a refugee camp, rather than on a red carpet or in a hotel room, somehow transform the violence?
The answer is unequivocally no. Violence is violence.
Human rights are universal, and so too should be the battle to enforce them.
I am proud my fellow Torontonians will be marching through the city's streets to demand action against gender-based violence. The #MeToo march captures the momentum, anger and hope we are all feeling at this moment.
I fervently hope we don't stop there. This momentum need not be restricted to the global north. Human rights are universal, and so too should be the battle to enforce them.
I'll leave you with one more story from an area of the world that is receiving far too little of our attention.
This fall, 18-year-old Senowara fled Myanmar with her mother and sister when violence broke out in her community. They are now living in Cox's Bazar, in Bangladesh, where Plan International is working to provide aid. Senowara shared her fears with us, saying, "At night I go down to the valley to collect water. My sister always comes with me, and most of the time, I feel afraid."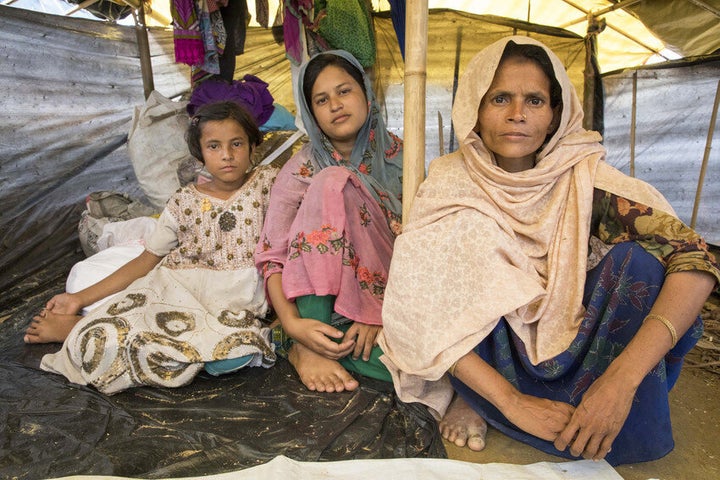 Girls like Senowara and Amatou share their stories with Plan International, not because it is easy, but because they know what it's like to be left voiceless, to have your power stripped and your rights denied.
And so I share them with you, in the hopes that you will fight for them. Their stories are difficult and disturbing, but they are real. After Saturday's witty march signs have disappeared from your timeline, and the hashtags have trended, don't stop fighting. If we're going to end gender inequality, we must live every day like we're going to a march. Use your resources, your wealth, your voice and your time to help these girls.
And if you are marching on December 2, as I hope you are,carry in your heart writer Audre Lord's words: "I am not free while any woman is unfree, even when her shackles are very different from my own."
*Name has been changed to protect girl's identity
Follow HuffPost Canada Blogs on Facebook
Also on HuffPost: