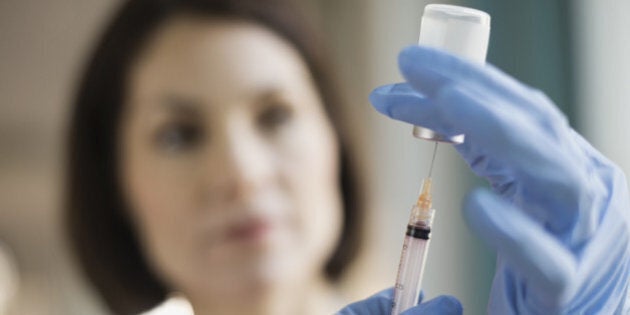 For a city currently in the midst of a measles outbreak, hearing that the vaccine doesn't work may not be the message you want to relay.
For me personally, I weep more for the families struggling with autism. THIS is an epidemic/pandemic and a travesty that needs to be addressed. If 1 in 68 children in North America has autism, then what does that mean in a city of one million like Calgary? WAY too many. This measles outbreak that the media is hammering away at? Eight. Count them. Eight individual cases.
Though she doesn't make an explicit reference to the supposed cases of the MMR (measles, mumps and rubella) vaccine causing autism, she does appear to imply this is the case. Powers also suggests parents can use homeopathy if their children get an infectious illness.
Metro Calgary came under fire for the piece, with many people on social media calling the newpaper's article dedicated to the blog "irresponsible" and "junk science."
Check out more reactions in the slideshow below: