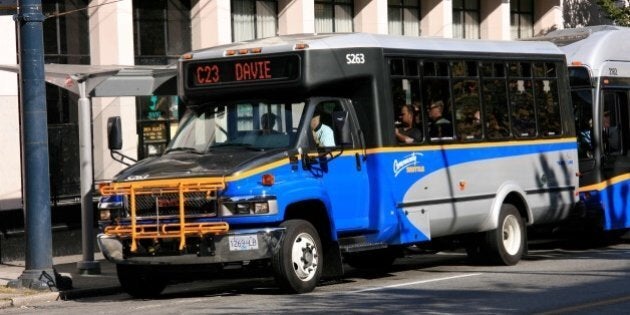 Last week, I mailed in my ballot for the transit referendum. It asks Metro Vancouver residents if they would be OK with a provincial sales tax increase of half a percentage point in exchange for funding new public transportation projects. My vote was a resounding "Yes" and I'll detail to you why.
The "no" side has been pretty vocal in their opposition to this so let's go through their arguments first:
They say that TransLink wastes a lot of money.
There's an argument to be had here. TransLink has a board of directors where each person makes over $100,000 per year. They spend money on empty buildings and other things. Government largesse has been all too evident, says everyone, everywhere.
Governments spend money and yes, there is waste. There are watchdogs who keep an eye. But this referendum isn't about TransLink's internal spending habits. It's on whether we want to fund public transit to the extent that it'll positively impact our generation and generations onward.
But if you wanted to vote on WHO could better manage our province's Crown corporations, there are things called "provincial elections" that can assist with that and that are more relevant.
They say we're being taxed too much already.
Are we? The Fraser Institute, a right-wing think tank, releases a report each year and in it, they compile tax rates and levels from all three levels of government. They then calculate the Tax Freedom Day. This is the first day where your income earned stays in your pocket. So, the earlier the day, the lower the tax burden to you.
Tax Freedom Day in 1981 was June 9. In 2001, it was June 24. Last year, it was June 6.
This factors in income taxes, gas taxes, alcohol taxes, cigarette taxes, property taxes and all of your user fees and premiums.
They say that increasing the provincial sales tax hurts low-income families.
Maybe in the short term, it'll impact those who use a larger proportion of their income on goods subject to the PST. On average, the impact is estimated to be around $125 per household. But in the long run, if you factor in more transit stations and bus stops, more frequent service and other things, people will save money on not having a second car (and all the costs that come with it) and will save time in between destinations.
Charles Montgomery had a very good special column in the National Post on the psychology of the "no" vote. In it, he talks about the focus illusion where folks put their attention to the most glaring aspects of something without focusing on the details.
As a digital marketer, I think about it this way. I like to look at the marketing of each side by their respective website domain names. On the "yes" side, it's www.bettertransit.info. On the "N\no" side, it's www.notranslinktax.ca. On one side, the focus is on improving transit and on the other side is warning about the idea of a new tax.
Sure, this is just marketing -- marketing the benefits or consequences. By voting "yes," you would be getting "better transit." However, the "no" side's campaign, in my view, is vociferously deceptive. By saying "no TransLink Tax," they are positing that this is a new tax and all of it is going straight to TransLink.
That's what it sounds like -- and if you go to their site, you'd come away thinking two things: that this is a completely new tax on Metro Vancouver as opposed to a 0.5 percentage point increase in the PST, and all of it is going to wasteful spenders at the province's transit authority as opposed to funding public transit projects.
Public transit is an important investment
The benefits are all too important -- more frequent service, more transit lines, more bikeways, more SkyTrain cars, more West Coast Express cars. The list goes on.
I could have easily voted "no." I don't like the way Translink spends extraneous dollars. I don't think the sales tax, or consumption, is the way to fund public transportation. But this is about something bigger, in my view. This is completely about sending a message. A message that says Metro Vancouver cares about public transportation.
Premier Christy Clark made it clear that funding for transit in Metro Vancouver would go to citizens for a vote. But let's be clear what she did. Clark and the B.C. Liberal government downloaded the provincial responsibilities of funding public transit projects onto Metro Vancouver mayors, which is extremely unfair.
Could this be to protect the government's balanced budget and future budgets? And for the record, I don't recall us having a referendum on the $3.5 billion Port Mann Bridge or on the "iconic" Massey Tunnel replacement plan.
The B.C. government abdicated its responsibilities to funding public transit projects for the province's most economically viable and productive area. This is the hand that the Mayor's Council and, via the Mayor's Council, we have been dealt. Let's send a message that public transit is critical to our economy and that our region desperately needs improvements.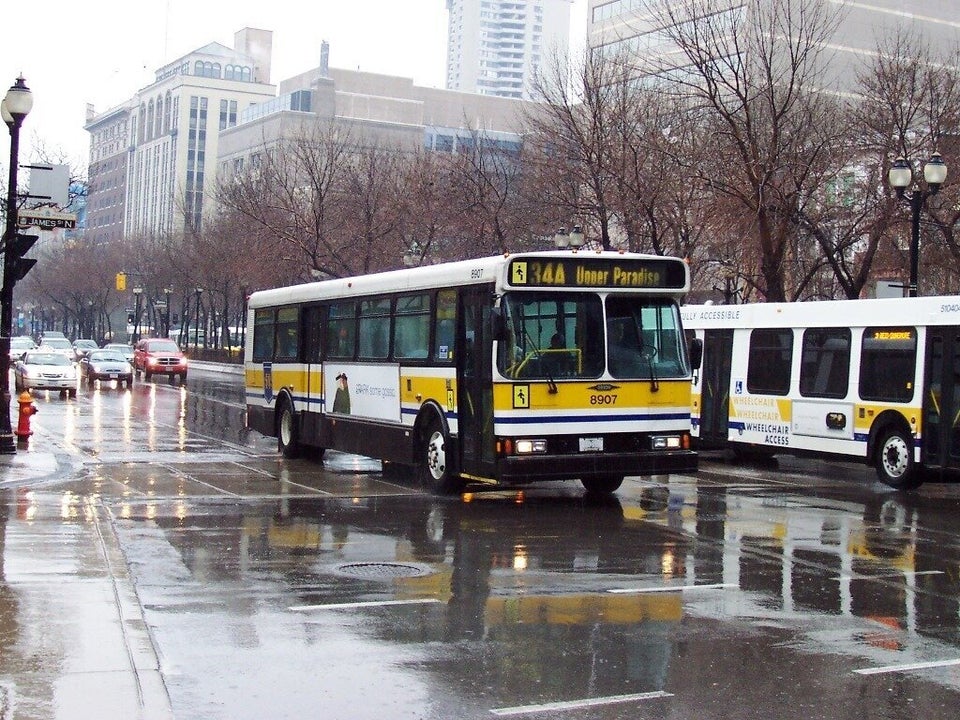 Canada's Best Cities For Public Transit