The Donald definitely didn't approve a Mexican flag that flew (briefly) from the top of his Trump hotel and tower project in Vancouver.
Diego Saul Reyna, a steel framer, hung the flag from the top floor of the project which is under construction, to show Donald Trump how vital Mexican workers are to his business.
"From the concrete pouring, finishing, drywall, taping, wood forming and general labour, Mexicans were there, building it," Reyna wrote on Facebook Saturday. "The comments Trump has made about us, did not stop us from doing the high quality work we have always done, in our home country or when we migrate to north america [sic].
"MR Trump, we did our best work, your tower here in Vancouver is premium quality, and we were a crucial part of it, not just Mexicans but immigrants as a whole."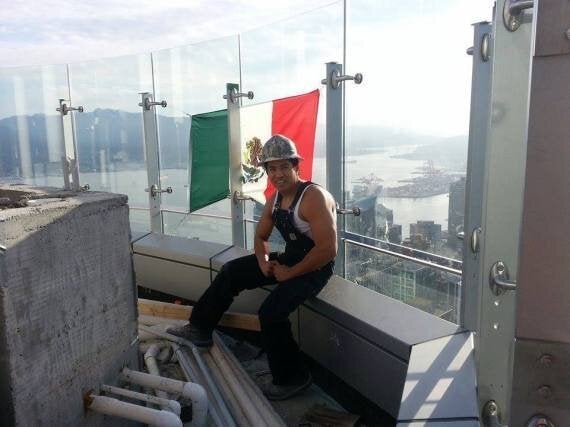 Reyna, who was born in Chiapas, Mexico, doesn't actually work at the site, but he said he has several Mexican and Muslim friends who are employed there.
"They kept telling me their frustration, their anger and their hurt but they can't say anything," Reyna, 30, told The Huffington Post Canada in an interview. "So I did it because I don't work there."
Trump, the Republican presidential frontrunner in the U.S., has referred to Mexican immigrants as rapists, killers, and criminals, and has seriously floated the idea of building a giant wall across the U.S.-Mexico border.
"... as he labels negatively an entire ethnic group, that could jeopardize our society."
"I'm not concerned about Trump rising to power. I'm concerned about his values and his points of view extending to our country," said Reyna, who became a permanent resident of Canada in 2011.
"Here in Canada, we are very well integrated ethnically and I think, as he labels negatively an entire ethnic group, that could jeopardize our society... That can spill into our society."
Wearing regulation hard hat, vest, and boots, Reyna was given access to the Trump Tower's 20th floor and then walked up to the top of the 63-storey project to hang the flag he bought for the Canada-Mexico FIFA World Cup soccer qualifier the week before.
"The flag was a reminder that in Canada we are united and Mexicans are not criminals. We are bringing positive things into society."
Read Reyna's full message below: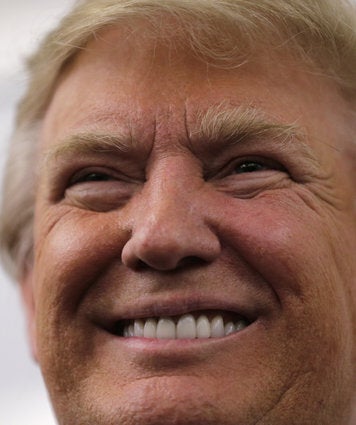 7 Things Every Donald Trump Supporter Should Know
Popular in the Community