Reality TV personality Mia Deakin is out of the trauma unit after being injured in a drive-by shooting, revealed her mother, "Real Housewife of Vancouver" Jody Claman.
Claman posted updates to her Twitter account on Wednesday evening. One photo of Deakin, who often goes by her mother's last name, shows her lying in a hospital bed as a friend applies lipgloss for her.
Claman wrote: "A message from Mia: I love U ALL ....Out of Trauma UNIT!"
Deakin, 28, was shot on the weekend as she stood outside a Vancouver gas station with a male companion. He fled the scene and was later arrested on an outstanding warrant. Vancouver police did not confirm his identity, but they issued a general warning to young women to avoid hanging out with gangsters.
Deakin required surgery for "serious injuries" to her shoulder, said police.
No one has been arrested in the shooting, and police have not said who was the intended target.
The drama appears to have continued even though "Real Housewives" ended after two seasons. Deakin and her mother filed a defamation lawsuit against Mary Zilba, another "Real Housewife," reported The Province on Wednesday.
The newspaper says a civil claim alleges Zilba defamed Deakin in a CBC interview.
The Province reports that the lawsuit is over alleged comments "to the effect that Deakin associated herself with criminals or individuals of unsavoury character and that Deakin herself engages in criminal behaviour."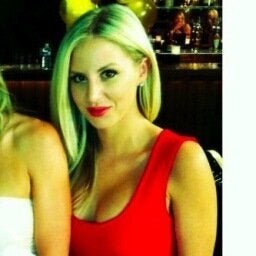 Mia Deakin, 'Real Housewife Of Vancouver' Jody Claman's Daughter