This is the third child for Matthew and Tea, who are already parents to two daughters. Following the little one's birth, Farrow tweeted a sweet photo of the baby girl with her older siblings.
This is an exciting year for Farrow as she is also expecting another granddaughter this fall. Back in April, the actress' adopted daughter Dylan revealed to People that she was four months pregnant and expecting a baby girl with her husband. Dylan's upcoming bundle of joy will make Farrow a grandmother to 11 kids.
Originally, news outlets reported that it was Dylan who had given birth. However, Farrow tweeted a correction to Just Jared saying that it was her son Matthew who had welcomed a daughter. She also reiterated this in a separate tweet on her account.
The "Rosemary's Baby" star has always loved kids and is a mom to 14 children herself. While the actress had no kids with her first husband Frank Sinatra, she had six kids during her second marriage to pianist André Previn in the '70s.
During that time, Farrow had three biological children – twins Matthew and Sascha, and Fletcher – and adopted three others: Lark (died 2008), Summer and Soon-Yi.
Following her divorce from Previn in 1979, Farrow adopted Moses as a single mother. She began famously dating Woody Allen shortly after. Together, the couple adopted their daughter Dylan and welcomed one biological child named Ronan.
After Farrow and Allen's relationship ended in 1992 due to his affair with the actress' daughter Soon-Yi, Farrow went on to adopt five more children on her own: Tam (died 2000), Isaiah, Gabriel, Kaeli-Sha and Frankie-Minh.
In 2013, Farrow opened up about her children to The Telegraph: "I don't know if you know anything about my family, but they are drawn from a large number of countries, and different cities. Most of us are not related by blood, but by love, and the deepest commitment."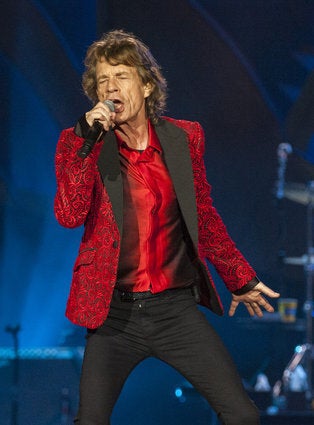 Celebrity Parents With More Than Four Kids
Popular in the Community