B.C.-born singer Michael Bublé is very famous.
But that doesn't mean he's too good to perform at his niece's school Christmas concert.
The Canadian crooner made a surprise appearance at École Maple Creek Middle School in Port Coquitlam, B.C. on Wednesday.
Instagram posts caught him singing "Rudolph the Red-Nosed Reindeer" and having a rocking good time doing it.
Bublé's appearance came just ahead of his appearance on TV special "Christmas in Hollywood."
He sang "Happy Christmas" hand-in-hand with Celine Dion on the Thursday night broadcast.
Now this is an entertainer who never forgot where he came from.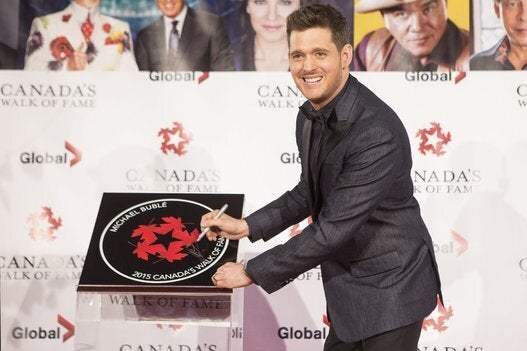 Canada's Walk Of Fame 2015: Michael Buble, Don Cherry, Ron MacLean, and Shawn Mendes
Popular in the Community