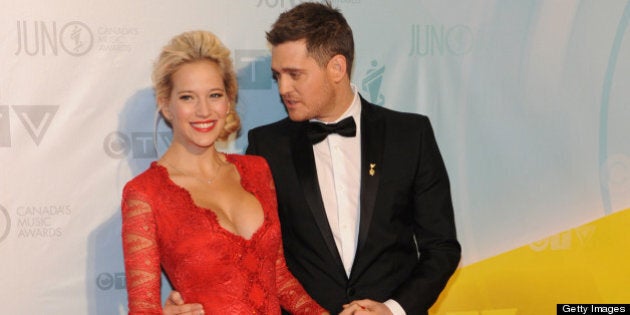 Luisana Lopilato has officially made her debut.
The 25-year-old Argentine actress took all the attention away from Bublé on the red carpet but the "It's A Beautiful Day" singer didn't seem to mind. The 37-year-old, who hosted the award show, proudly showed off his sexy wife, kissing her and clasping her hands while wearing a classic tux with a dapper bow tie.
But just because his wife is hot, that doesn't mean that the couple don't fight. Bublé revealed that the cute twosome, who got married in 2011, are already fighting over baby names. "My wife is killing me. We fight about the names," Bubble told Us Weekly. "She keeps coming up with names that she thinks sound good in Spanish, like 'Dirt.' Dirt Buble!"
One thing's for sure, their baby boy will grow up to be one good-looking guy!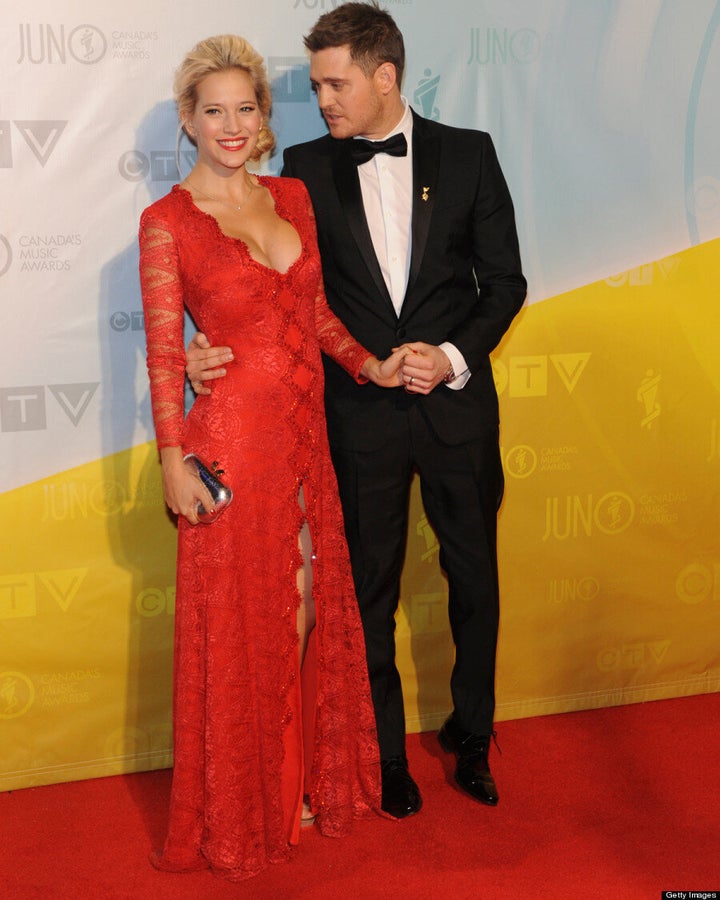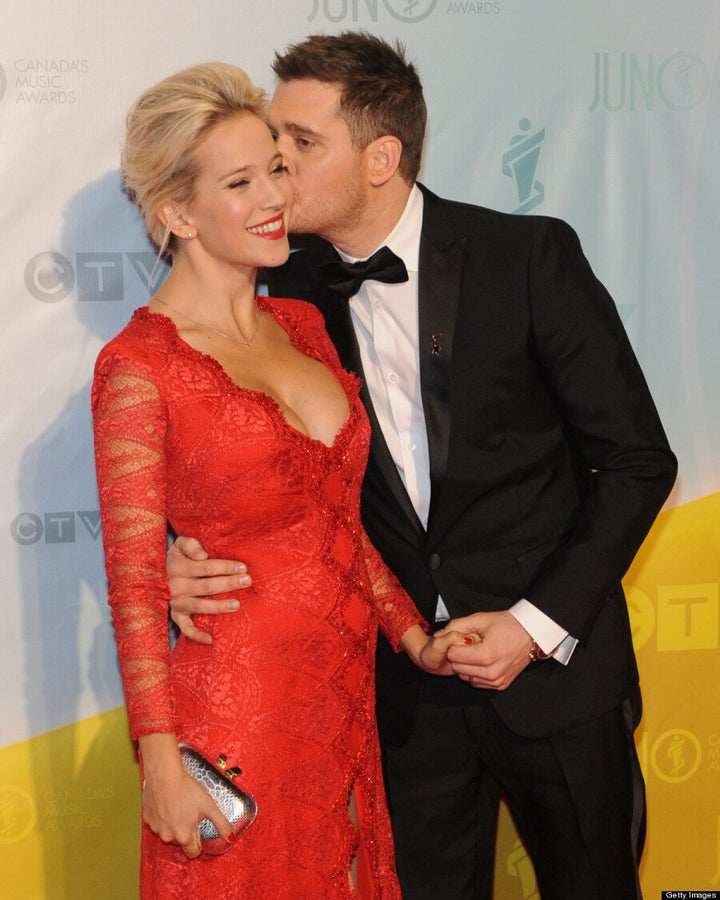 Check out the best and worst looks of the 2013 Juno Awards: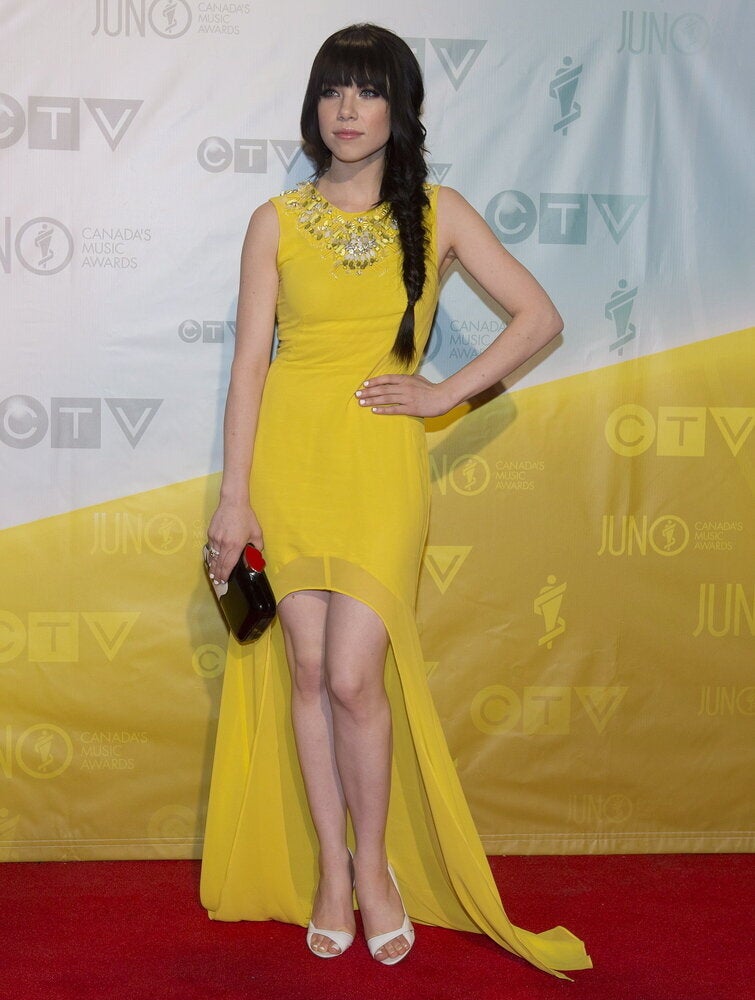 2013 Juno Awards Red Carpet