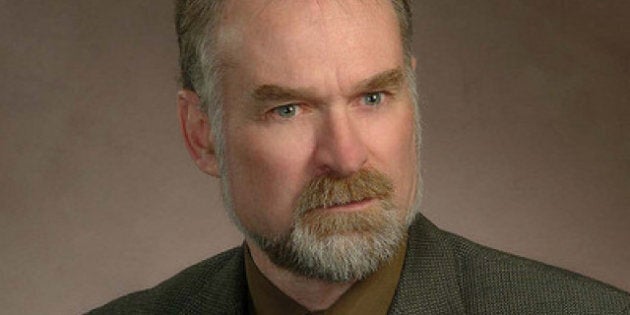 UPDATE: The recruiting agency hired by the federal government to find a new auditor-general pursued a non-French-speaking candidate despite the job description's assertion that French skills are "essential," the candidate told Parliament Monday.

Michael Ferguson, the Conservatives' choice to replace Auditor-General Sheila Fraser, told the House public accounts committee he never sought the position himself, but was approached by head-hunting firm Odgers Berndtson.

"I was approached by the search firm," Ferguson said. "They asked me if I would submit a resume for the position."

He said he was told his name had come up on several occasions in discussions about the subject and that he never looked at the job posting which listed proficiency in both official languages as an "essential" requirement.

NDP official languages critic Yvon Godin told reporters after the meeting that he thinks Odgers Berndtson should testify either before the Commons' public accounts committee or the official languages committee as to why they reached out to a candidate that didn't mean all the selection criteria.

Godin also suggested that Ferguson might wants to decline the post if, as is likely the case, the four opposition parties in the House vote against recommending his appointment.

Ferguson, who read a statement and prepared answered to some questions in French, told MPs he wasn't fluent and had difficulty with comprehension but believed that he could achieve a decent level of bilingualism within a year.
He may be a very nice man and a competent auditor general, but opposition parties in Ottawa feel it's really too bad the Conservatives' pick for the country's next AG, Michael Ferguson, didn't meet the job's most basic requirement: bilingualism.
That's what the Liberal leader in the Senate James Cowan wants to find out.
How was it that Ferguson, the Prime Minister's choice to replace outgoing Auditor General Sheila Fraser, was even considered for a job whose ad clearly stated: "proficiency in both languages is essential"?
After devoting every single question during the Senate's question periods Wednesday and Thursday to asking that very question, Cowan wrote to Senator Marjory LeBreton, the Government Leader in the upper chamber, Thursday asking that the Clerk of the Privy Council — the top public servant leading the job search — testify as to the process that allowed Ferguson's name to move forward for consideration.
UPDATE: Sen. LeBreton wrote to Sen. Cowan Monday informing him that the Clerk of the Privy Council could not appear before senators because of "previous engagements," but that Patricia Hassard, the deputy secretary to the Cabinet (senior personnel and public service renewal) and Michelle d'Auray, secretary of the Treasury Board of Canada, would testify.

"These two high-ranking officials were directly involved in the selection process and will be able to address any questions that Senators may have," LeBreton wrote.

Senator Cowan's office said they were pleased with the compromise.
"This is not about his qualifications as an accountant, I'm sure he is fully qualified as an accountant but this man will be an Officer of Parliament and all of the other Officers of Parliament are fluently bilingual," Cowan told The Huffington Post. "It's been more than twenty years, since we've had an Auditor General who has not been bilingual."
"It is a really serious issue, the idea that the Auditor General would not be proficient in both official languages seems very odd in this day and age."
LeBreton, who was not available for an interview Friday, told senators this week that Ferguson has committed to learning French and suggested the government chose him because he was by far the best person qualified.
If the government couldn't find anyone who speaks French, which Cowan finds hard to believe, he wants to know why they didn't scrap the competition and re-advertise the job to allow other unilinguals to apply.
"Why wouldn't they say they have decided that proficiency in both official languages is not essential, it is simply desirable?," Cowan asked. "If you find that you don't have qualified candidates, then you start all over again, but they didn't do that."
LeBreton told her Senate colleagues she believes if Ferguson had been a unilingual francophone, he would likely also have gotten the nod.
"I would like to think that if Mr. Ferguson was a unilingual francophone with exemplary qualifications as an auditor and had formerly been an auditor general for 10 years, conducting himself in a very professional and non‑partisan way, he would be chosen on his merit, not on the fact that he does not speak English," LeBreton said in the Senate this week.
NDP MP Yvon Godin thinks that's ridiculous.
"I would never ask the government to do to anglophones what they do to francophones, never. That is not the solution," the MP for Acadie-Bathurst said.
"I am not saying they should nominate a francophone to the position, just that the person should be bilingual. With 33 million Canadians, we should be able to find someone who is able to read the government's books, is qualified to do it and speaks both languages," he said.
Godin, who is livid about the nomination, said it is the latest in a string of attacks Stephen Harper's Government has led on respect for two official languages.
The NDP has several unilingual francophones, such as Jonathan Tremblay and Manon Perreault, who will now no longer be able to dialogue at all with an Officer of Parliament who works on their behalf.
"The fact that an Officer of Parliament cannot speak to MPs in the language of their choice is already something serious," said Liberal official languages critic Mauril Bélanger. "The fact that an Officer of Parliament will not receive the approval of opposition parties in the House of Commons and in the Senate creates a situation that is completely untenable."
The NDP, Liberals, the Bloc Quebecois and the Green Party have all voiced their disapproval with Ferguson's nomination after learning he cannot speak French.
And although Ferguson's nomination is sure to be approved because of the Conservatives' majorities in both chambers, Bélanger argued that since the Auditor General won't have the blessing of the opposition parties, he will be really serving as the "Government's auditor."
"Ferguson, as a professional, should probably be asking himself whether he wants to take a job where all the opposition parties oppose his appointment," Bélanger added.
LeBreton said this week that the law doesn't require the auditor general to be bilingual and that there just seemed to be a "discrepancy" between the job posting and the actual job requirements.
If that's the case, Green Party Leader Elizabeth May, told HuffPost, the law should be changed.
"I have not heard once the Government make the claim in the House that they could not find one suitable candidate who was bilingual," she said.
The Prime Minister's Office had informed Cowan and other opposition leaders this summer that Ferguson was Harper's pick but they say they gave their initial approval believing he fulfilled the job requirements.
"It never occurred to me quite frankly. I didn't ask the question, is this man bilingual? I assumed he was. Being a senior public servant in the only official bilingual province in Canada (New Brunswick), and when the job posting said that that was essential, I assumed, as I think that anybody would, that any person who was recommended met the government's own criteria," Cowan told HuffPost.
"The letter certainly didn't say that I'm recommending him despite the fact that he is unilingual."
So what exactly happened? Why was he picked?
Ferguson, who is scheduled to testify before Members of Parliament on Monday and Senators on Tuesday, can't answer those questions, Cowan says.
"If (LeBreton) can't answer, the person who can would be the Clerk of the Privy Council."
FULL TEXT OF JAMES COWAN'S LETTER TO MARJORY LEBRETON