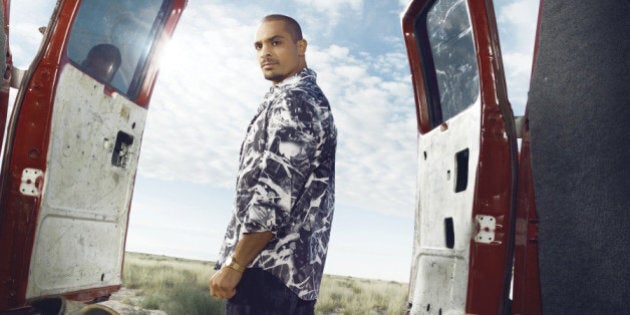 Previously the "villain" (of sorts) in sci-fi juggernaut "Orphan Black," Mando is now a part of "Breaking Bad" prequel "Better Call Saul" on AMC, which not only broke ratings records for its premiere, but is receiving rave reviews from critics. Indeed, Mando fits into the show's aesthetic seamlessly: his large, paranoid eyes and no-nonsense persona make us believe, easily, that his character Nacho Varga has depth beyond his apparent criminality.
It's not a simple feat to act across from Bob Odenkirk, who dominates the landscape as lead character Saul Goodman. But Mando nails it, his charisma coupling with Odenkirk's to make for some riveting scenes -- even when it's simple dialogue.
HuffPost Canada spoke with a jovial, friendly Mando over the phone about joining this outstanding ensemble, desert hikes with Odenkirk, and whether he's ever returning to "Orphan Black."
HuffPost Canada: This is a huge deal for you!
Michael Mando: This is really exciting. The two strongest feelings are excitement and gratitude, to be part of something so interesting.
You have a very strong "character" face, which will work on a show like this. And your character's name is Nacho, which is something.
[Laughs] Nacho is actually short for Ignacio -- it's his nickname. He's unlike any other character I've ever played. He's extremely intelligent, very calculating, a career criminal. He's not yet a kingpin, but he definitely has the ear of his terrifying boss. His big ambitions put him on a collision course with Jimmy McGill (who obviously becomes Saul Goodman), and their confrontation could lead to very dire consequences for both of them.
As a huge "Breaking Bad" fan, I know that the characters in the Vince Gilligan universe have a lot of zany personality traits or quirks. Does Nacho have any of those?
The writers that you know from "Breaking Bad" are brilliant and they write these full, three-dimensional characters. Nacho is really interesting, and if I had to compare him to anything, it would be to a young, hungry crocodile. He's someone who wants to feed, and wants to grow.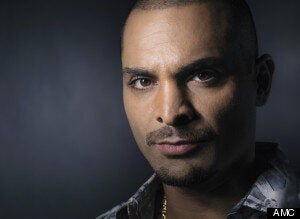 What can you tell me about the show itself?
It takes place six years before Walter White meets Saul Goodman, and obviously, it's a prequel. The only two "Breaking Bad" regulars that are in the first season are Saul and Mike [Ehrmantraut]. There are other fan favourites who are also going to make appearances, but unfortunately I can't tell you who. "Better Call Saul" happens in the same universe as "Breaking Bad," and we have the same writers, and mostly the same crew. Like "Breaking Bad," it is a transformation story, and Bob Odenkirk brings his own distinctive flavour. We hope everyone enjoys this story as much as we do.
Working with Bob must be an amazing experience.
Bob and I became instant friends. He called me when I got the role and congratulated me personally. Then, a month or two later, I'm in Albuquerque, and we ended up hitting it off and he became a mentor to me. We took these beautiful bike rides on the border of the New Mexican desert, and he introduced me to hiking, which I'd never done before. It felt like a theatre troupe, these guys. They've seen it all. And to be around such knowledge and showbiz wisdom, it was just an amazing experience.
So you walked around the desert, tripping out and talking about old Hollywood with Bob Odenkirk?!
[Laughs] It was surreal. There were these moments in between takes, where I'd be sitting by myself, and I'd smile ... I'd say to myself, "Three weeks ago, I was watching this show that I thought was great, and now here I am in the prequel."
You've nailed some outstanding roles, I've gotta say.
I feel really grateful. If anything, what it does to you as an actor is it humbles you. It really, really humbles you. You realize the scope of the opportunities you're being offered. It makes you want to give your heart and soul to these people giving you the opportunity, and to the fans who are being so supportive.
And you've been fortunate enough to work on shows with rabid fanbases.
I'm personally attracted to great writing, that's what turns me on the most. And yes, I have been fortunate with "Far Cry 3," then "Rookie Blue," "Orphan Black," and now this. I feel so lucky.
Are you going to reappear in "Orphan Black" Season 3, or are you done?
Unfortunately, even though I'm a huge fan of the show and I'm still friends with the entire cast and crew, there are scheduling conflicts that won't allow me to be back in Season 3. But who knows, maybe Season 4?
"Better Call Saul" airs on Mondays at 10 p.m. ET/9 p.m. CT on AMC.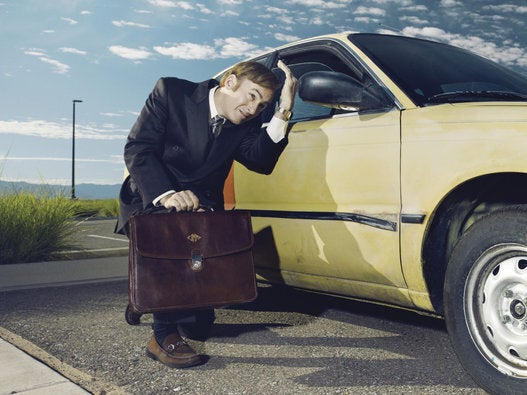 "Better Call Saul"
Popular in the Community