The jury's still out on whether or not swimmer Michael Phelps is actually a fish with legs, but it has not stopped him from dominating five straight Olympic Games.
The champion swimmer first attended the Olympics in 2000 and at the time insisted that the 2012 London Games would be his last, before indeed showing up in Rio this year.
But gills or not, it's hard to argue with 23 Olympic gold medals.
He ended his fifth trip to the Olympics with five gold medals to match, bringing his total count to a record-breaking 23. No athlete in any sport has ever racked up more than nine gold medals, according to the L.A. Times.
So in honour of his retirement from the Games, Time Magazine compiled a collage in the video above of his faces from the 23 times he stood on the top tier of the Olympic podium.
Over the years his hairstyle may have changed, but the winning smile has stayed the same.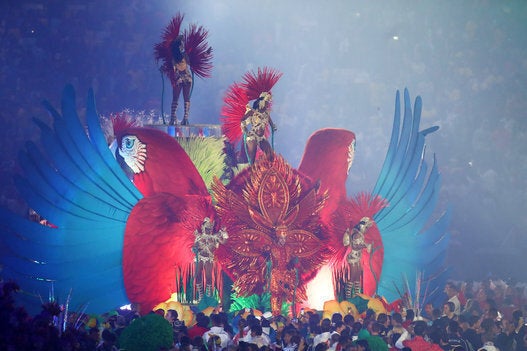 Mesmerizing Photos From Rio Olympics 2016