The Rio Olympics was record-breaking for swimmer Michael Phelps, but a special person in his cheering section probably made it even more memorable.
It was Phelps' fifth Olympic Games, but it was the first where he had his three-month old son Boomer watching from the stands.
Baby Boomer sat in his mother Nicole Johnson's arms decked out in U.S. colours to support his talented dad.
The swimmer often hopped from the pool and beelined to his son and fiancée to celebrate his wins.
From father-son swim time to carrying a special token of his firstborn around with him, Phelps looks super into dadhood.
Check the video above for a round up all of the moments their bond made us swoon!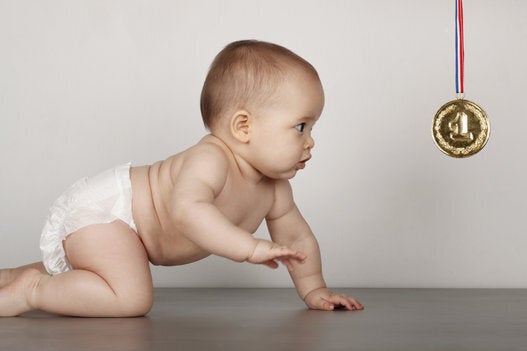 Baby Names Inspired By The Summer Olympics