 Michael Phelps was charged with driving under the influence Tuesday morning. What you may or may not know is that this is Michael's second DUI charge. After the first one, back in 2004, he was given 1.5 years probation and a whopping $250 fine (or the Ebay listing price of one of his practice-worn speedos). That was not the last time we would hear of Michael's questionable decision making, as in 2009 a photograph was published which appeared to show Michael with a marijuana bong (he was eventually suspended from competition for three months by his governing body, USA Swimming).
Personally, I am more than content to leave the disciplining to the justice system and athletic bodies, but I cannot help but notice the timing of the second DUI charge, as it comes on the heels of a month of September that, after the incidents in the NFL, I've come to call "Scumbaggery Awareness Month."
With each story, public sentiment (read: collective losing of minds) grew stronger, and the punishments handed out seemed to increase incrementally. Josh Gordon had his one-year suspension "reduced" to 10 games for repeatedly offending the league's substance abuse policy. Then, there was the sensationally handled (please, read in as much sarcasm as your browser currently supports) Ray Rice situation, where the NFL again was forced to revisit disciplinary measures, but this time upping Ray's suspension to "indefinite" in relation to previously reported, and now visually confirmed, domestic violence incident. The most recent marquee player to receive discipline from the league was Adrian Peterson, who also received an indefinite suspension, while he attempts to convince the court that the discipline provided to his child was within reason.
I do not wish to regurgitate any other details related to the above incidents, namely because I think the media has done a significant job at ensuring these stories receive appropriate attention, both in the news and in opinions. My only observation thus far has been the seemingly "under the radar" coverage the Michael Phelps story has received. TSN is apparently back to reporting on...sports, and the Phelps story is currently a scroll-down story, just above figure skater Patrick Chan's plans to skip this season, and the NHL and the players' union discussing the possibility of playing champions league games in Europe. ESPN is listing the story, but it is also buried under other more prominent headlines.
"The story is still new, it will get attention eventually", you say? Maybe. But just because a story was relatively new did not stop local "hit" music radio hosts from taking a break from their daily routine (of discussing "weird bodily noises your partner makes when they sleep," and giving away tickets to see 98 Degrees and Backstreet Boys join forces while N'sync plays the Dobro) and weigh in on crimes committed by professional athletes. Not that long ago, everybody and their mother had a perspective on the NFL's problems.
Now, I am not one to play the race card (though I keep a laminated copy in my wallet in case of emergencies), but I find society's reaction to offences committed by African American athletes and the Michael Phelps news disproportionate and eyebrow raising. I also think that ranking the seriousness of the offences committed by professional athletes of late would not serve a helpful purpose here; a crime is a crime. Michael Phelps is a repeat offender (he even acknowledged he had learned from his mistake after his first DUI), and the crime he committed is as potentially dangerous as any violent crime (did I mention his second DUI charge also involved excessive speeding?). Though, it would appear that society has casually accepted his apology and his sponsors have not made any indication that they wish to distance themselves from him, as did many of the NFL's sponsors did after public backlash to the incidents above.
The first few days are not the be-all-end-all, but in comparison to how news outlets (all news, not just sports news) reacted to the NFL players' offences, one would expect an equally severe lambasting for Michael Phelps from the public and appropriate discipline from USA Swimming, considering how Michael Phelps appears to be heading down a path of substance abuse, recidivism and an obvious disregard for the rules. Otherwise, society risks creating the impression that our criminal justice system is racially biased (see sarcasm, supra).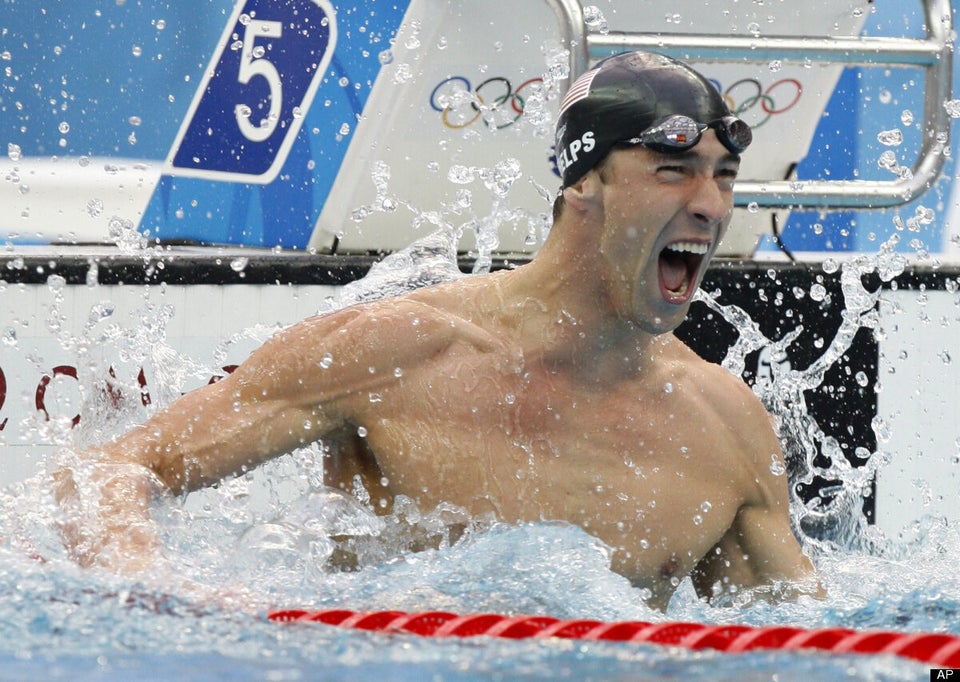 Michael Phelps Through The Years