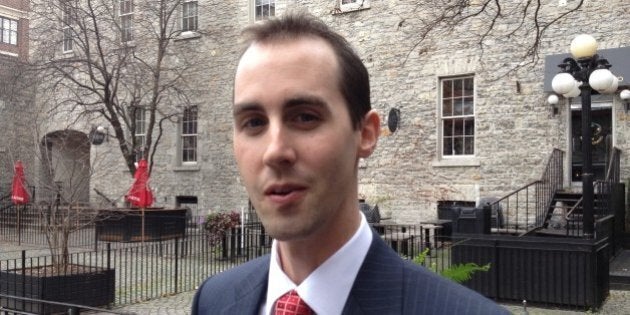 OTTAWA — Michael Sona sits in his car alone. It's a green 2000 Chevy Impala, with comfy tan leather seats that warm your bum in the winter. His dad gave it to him at the beginning of March 2012. The car came a week or so after Sona, then a Conservative staffer on Parliament Hill, was fingered by his party as the person responsible for the fraudulent 2011 election robocalls.
Starting Monday, Sona will sit in front of a judge at the Ontario Court of Justice in Guelph. The 25-year-old is charged with willfully preventing and endeavouring to prevent an elector from voting. The offence under the Canada Elections Act carries a maximum $5,000 fine and a maximum of five years in prison.
Sona is the only person who has ever been charged in the robocall affair. In the 2011 federal election, thousands of misleading calls in more than 200 ridings directed voters — many of them non-Conservative supporters — to the wrong polling stations.
This April, Elections Canada released a report saying it had found no evidence to suggest there was a grand conspiracy to suppress the vote across the country. Most of the complaints the agency received were concentrated in the Guelph riding. Sona had been charged in relation to those calls in 2013.
Sona is very upset with the election watchdog. In a phone interview from his car, he describes the investigation as "an absolute farce."
"The fact that Elections Canada, the CRTC [Canadian Radio-television and Telecommunications Commission] and the RCMP have spent three years and millions of dollars investigating this thing and they say, well, we're not actually sure what happened but we're going to charge this one guy."
Sona maintains there is no hard evidence pointing to him and that all prosecutors have are a "bunch of staffers" who say he bragged about making the calls.
"Several of which claim that I confessed at a time when I wasn't in the same hemisphere. You know, it's a joke."
Leaked documents suggest Sona was in Aruba when several witnesses told investigators he confessed to making the calls.
Sona believes Elections Canada investigators failed to do their job properly: They relied too heavily on the Conservative Party for witnesses against him, and failed to seize relevant documents such as the party's internal database. That database was identified by a federal court judge in 2013 as the most likely source for the list of numbers robocalled.
He points to the April Elections Canada report's admission that investigators did not look at the Conservatives' database, nor did they speak with an individual they believed had specific and relevant information. Despite the gaps, Elections Canada closed the investigation.
"They admit no one co-operated with the [broader] investigation, but strangely enough the party was incredibly co-operative in my investigation, almost overbearingly so," he says.
The last two years have been hard for Sona, an "emotional roller coaster", he says. He has been up, down, and all over the place. He has discovered who his real friends are. He's watched his parents feel powerless to help him.
He regrets entering politics.
"I thought 'We're going to make the country better, we're going to help people, we are going to do all these great things,'" he says over the phone.
"That is not at all what it was. It was cynical. Basically, it was all about power. Maybe I should have seen those signs a long time ago, but it is not at all about making the country better."
Sona's trajectory is common to young, ambitious Conservatives.
In high school, he volunteered for a provincial campaign, then co-founded the campus Conservative club at the University of Guelph. He volunteered on a federal campaign, joined the local riding association, and worked his way up from secretary to policy director. He won a coveted Conservative party internship in Ottawa the summer of 2009.
After graduation, he returned to Parliament Hill to work for an MP. He hoped to spend a few years working in politics, then find a nice job in the private sector. Things haven't gone according to plan.
He has a Google footprint that will haunt him forever.
His advice to those who followed in his footsteps: "Get out before you get pushed out." Everybody has a plan, and everybody thinks they'll leave when the time is right, he said.
"The time is right, now. Just get out of it while you are still able to."
"A lot of people have a vested interest in staying in their positions… and they'll do whatever they need to do and they'll destroy anyone they need to destroy, even if it is not true, to keep those positions," he says.
The names of the senior Conservatives he suspects were involved in the robocall affair will come out at the trial, he suggests.
The biggest lesson he has learned so far is that not everything is as "clear-cut" as it seems.
"It's not a simple question of: Are these the good guys; are these the bad guys? Is one team doing the right thing; is one team doing the wrong thing. There are a lot of people that are doing the wrong thing, and you don't even know it at the time because you don't think it's even possible that it could be happening."
Now that he is on the outside of the Conservative party looking in, he thinks partisan politics are ridiculous.
He says he believed after the 2011 election — and for some time after the robocall investigation became public — that Grits were behind the calls.
"I actually thought that it has to have been the Liberals that did this… It took me a while to actually come to terms with that in my own head."
He is now convinced that a grand conspiracy to suppress the vote existed, though he has no evidence to prove it. This conspiracy theory would help his case, since as it would place the blame on others. One of his fellow colleagues on the Guelph Conservative candidate's campaign, Andrew Prescott, recently signed an immunity agreement with prosecutors.
"You don't cut an immunity deal if you don't have anything to worry about," Sona suggests.
Both men point the finger at each other, though Sona says he long believed that Prescott was innocent because Prescott told him he wasn't involved.
"He told me in the shadow of his church that he didn't have anything to do with it. And I took him at his word," Sona says.
"He is a Christian, we are sitting in the parking lot of his church. He's not going to lie to me right here."
Prescott has never been charged in the case, and he swore to reporters when the story emerged in February 2012 that he had nothing to do with the fraudulent calls.
According to one source, the deal Prescott signed assures him the Crown won't use anything he says against him. He declined to be interviewed for this story.
Sona says he is "not at all" concerned by Prescott's immunity agreement.
He insists he's a scapegoat, that he was handed on a silver platter to Elections Canada by a Conservative Party looking to shelter the higher-ups who were responsible.
He maintains he neither devised nor executed a plan — in Guelph or anywhere else — to direct voters to the wrong polling stations.
"I had no involvement in this. At all."
The facts will come out in court, he says. "I'm the only person for about three years now that hasn't actually changed my story. I've kept it the same from day one. And it will continue to be the exact same throughout the trial."
Sona is confident that he will be exonerated.
"I am confident that the judge will look at the facts and will do what Elections Canada didn't do, and review those facts as they are, as opposed to trying to find something that he [or she] wants to prove."
Sona has thought about what would happen if he were convicted. But he wants to pretend he hasn't. He wants to believe things will go his way.
"I haven't considered it for me personally," he later writes in a message to HuffPost. "It's more my parents I've been worried about. The people from church who have stood with me the whole way."
Like the car, Sona says: "We've both gotten our scratches and dents along the way, but we're both still moving forward."
His trial begins Monday in Guelph. It is scheduled to last 10 days.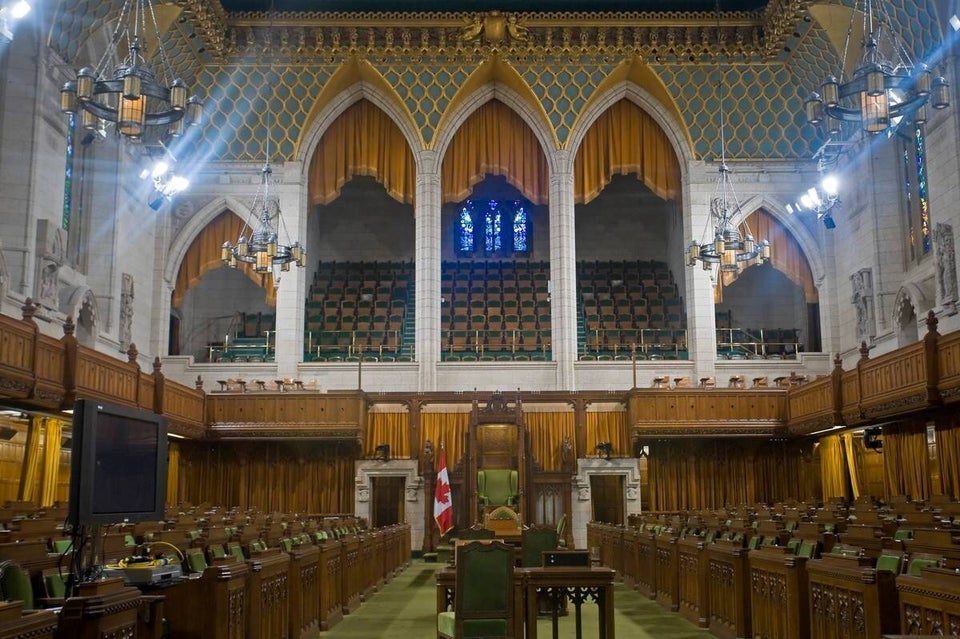 How Much Are Federal Politicians Making?