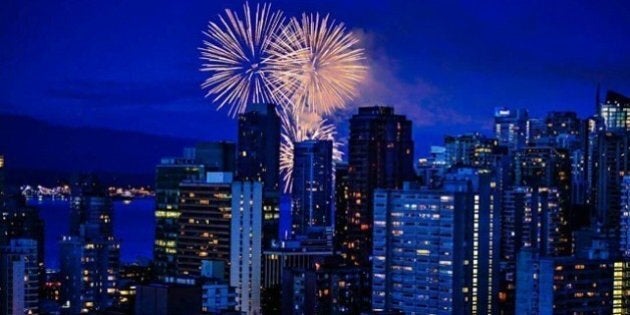 When Stefan Hartmann gets his restaurant working the way he wants, Vancouver will feel a little more elite than it already does. After just two days, Hartmann has achieved the best fine-dining restaurant in the city, surpassing the likes of Hawksworth, Boulevard, Le Crocodile and Chambar with brilliant strokes of his culinary talent. Hartmann was recruited from Berlin by Uwe Boll, the film director who has made Vancouver his home since the 1990s and has now turned restaurateur with the opening of Bauhaus. Boll says he was looking to bring to Vancouver "the type of cuisine and dining experience you get in Europe."
To him, that ambition required a Michelin-starred chef. Hartmann was given such an honour in Berlin, where he operated his eponymous restaurant for more than seven years. He brings his exceptional skills to a city that has enjoyed some of the best Asian cuisine in North America but, according to Boll, hasn't provided the level of prestigious dining available in many other metropolises in the first world. In Hartmann's impeccable dishes, the European aesthetic emerges. Whether such cuisine will be embraced by Vancouverites -- or, more importantly to Boll, whether it can work as an enterprise -- will be determined in the months ahead.
For now, you have to try it. Although Bauhaus evokes Germany, the menu doesn't overpower with blintzes, schnitzels, sauerkraut or Bavarian desserts. It is extremely high-quality culinary art, masterfully prepared by a demanding chef.
"In six months, we'll be closer to where we want to be," Hartmann says. "Tonight, we had three cooks in the kitchen, we need seven or eight. But you expect these things when you open a restaurant. It's not going to be easy in the beginning. It never is."
In terms of the food, he fooled me. Save for an amuse-bouche that featured fried hamhock with an overly sweet sauce, the plates on the chef's tasting menu were both delightful and thoughtfully orchestrated, building to a crescendo that included poached veal tenderloin served with corn and polenta. The poaching technique made the veal appear rubbery like a prop for a photo shoot, but it was tender and succulent. Likewise, the onsen egg -- named after the Japanese hot springs where its recipe originates -- is an eye-opening surprise. Onsen eggs are cooked inside their shells and at precisely 65 Celsius degrees (145 Fahrenheit degrees). The correct temperature allows the egg's yolk and albumen to form a delicate exterior while the inside drizzles out slowly like you would expect from a well-poached egg. The dish is served with Jerusalem artichoke and a crisp of Parma ham that adds texture to the most exquisite version of bacon and eggs you'll ever taste.
"I've wanted to open a restaurant in Vancouver for a while. Ten years ago, I was thinking of doing pizza, because we didn't have any good pizza places, but now they're everywhere. I decided I wanted to open a restaurant where I could enjoy the types of food I eat when I'm filming movies overseas and that's what I can't find here. I'm a true foodie, I love to cook, I love to eat. I don't want to eat something that I feel I could cook at home, which is why the need for a Michelin-starred chef," Boll says. "Someone with this kind of talent and creativity is the most important thing required to make it work."
Canada doesn't have any city with a Michelin guide. The United States has had five cities -- past or present -- with guides: New York, Chicago, Los Angeles, San Francisco and Las Vegas. The Michelin rating ranks restaurants on culinary skill, inventiveness, service, wine list and ambience. Being a Michelin chef brings instant and enduring notoriety in the culinary world.
Hartmann, for example, is such an important chef in his home country that a German magazine sent a crew of journalists earlier this month to cover his Canadian debut. But he doesn't have the demeanour of a celebrity. If anything, Hartmann comes across as a nice guy with a quick smile and a keen awareness that he is an outsider in Vancouver's culinary industry. He says he has held off on making requests for custom products to farmers and food suppliers. "I would look like an asshole," he jokes. But once relationships are established and his own understanding of Vancouver's food industry broadens, Hartmann expects to bring the rigour to his food sourcing that he is accustomed to in Berlin, a city with a population of 3.5 million people, about five times the size of Vancouver. He shops at Urban Fare, a pricey grocery store, and laments the lack of quality food-delivery services, yet also praises Vancouver's unique products, such as the popular British Columbia spot prawn. He also adores peering out of the big bank of windows in Bauhaus and onto the streets of Gastown.
"I've got the best view of any kitchen in the city," he says, staring onto Carrall Street, which is more lively and happy than in the past when drugs and petty crime dominated the neighbourhood.
Bauhaus takes over the space that once belonged to Boneta, a long-standing restaurant that closed two years ago. Boll's place isn't ostentatious, though it is clearly refined -- the wait staff is sharply dressed, the decor slick and graceful -- and that makes Bauhaus a contrast to other eateries in Gastown, including the fun-loving, lineup-heavy Tacofino Taco Bar next door. One thing I will be curious to see is whether Bauhaus can develop a bar scene. Unlike Hawksworth, Boulevard and West, which have bar areas separated from the dining room, the Bauhaus bar is amid the restaurant, with tables stretching around it, which is another resemblance to European establishments.
With this project being his first endeavour into the Vancouver restaurant scene, Boll is keen to make sure he succeeds, balancing his desire for proper European cuisine with the sensibilities of the city's marketplace. A reason Daniel Boulud's celebrated Lumiere closed in 2011 was because of the lack of clientele for high-end dining. Vancouverites don't have as much disposable cash as residents in most other Canadian cities. According to the Business Council of British Columbia, the Greater Vancouver Area's median household income of $67,550 ranks 22nd out of the nation's 33 urban areas. Yet the region's housing costs are not only the highest in the country, but second only to Hong Kong in the world, according to 2014 statistics. For many, dining out is not affordable and Boll is sensitive to that fact.
"I know we had to have a la carte options and I know that we have to have a business lunch," he says. "It's one of the reasons I liked Stefan, because he is flexible. He's willing to do these things and not only stick to the chef's tasting menu."
That six-course menu costs $110 while the a la carte dinner menu entrees cost $33-$68, with the priciest option being a large cut of beef tenderloin. For food of this quality, the cost is reasonable.
And if Vancouverites can't afford it, Boll hopes visitors will. Vancouver is a hot market for tourism -- with a record 9.3 million overnight visitors predicted for this year -- and Bauhaus is positioned to be a destination restaurant: The place you must try when travelling through town.
Bauhaus still has a ways to go before it approaches the dining experiences of Joe Beef in Montreal or St. John's Raymonds -- the two previous winners of the Vacay.ca Top Restaurants in Canada rankings. It is off to a splendid start, however, and promises to ratchet up its offerings in coming months. Boll says he has come to an agreement with the sous chef at Amador, one of Germany's finest restaurants and an establishment known for its twist on microgastronomy, to join the kitchen in the fall, when the menu shifts to hearty fare.
Boll said he and Hartmann cooked in his Vancouver kitchen for 25 straight days before they decided on the style of cuisine and dishes for the Bauhaus menu. Judging by the dishes on opening night, that was time well spent.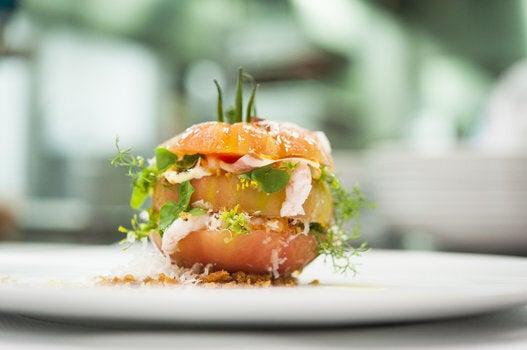 8 Canadian Restaurants That Are The Best In Their Province