"Plaintiff initially learned that the Defendant had filed for divorce in California by means of a 'Tweet' on March 29, 2017 and shortly thereafter from the online copy of an article published in the New York Daily News," read court docs obtained by Providence Journal.
In a statement to People magazine, Pell said: "It is with deep regret that I share that Michelle and my marriage is coming to an end. This is a sad and difficult turn of events for our family. I love Michelle, and wish her the very best as her life takes her in a new direction."
A day after learning about her divorce news online, Kwan filed for divorce from Pell in Rhode Island. The former Olympic figure skater is now trying to get the case dismissed in California and have it moved to Rhode Island, where the former couple used to live.
Kwan, 36, and Pell, 35, got engaged in 2012 and tied the knot a year later. They have no children together.
According to Kwan, the couple last lived together in November while trying to figure out their marital differences amicably. Unfortunately, things didn't work out and court records indicate that Kwan attempted to serve Pell divorce papers 10 times in April, but failed, the Providence Journal reports.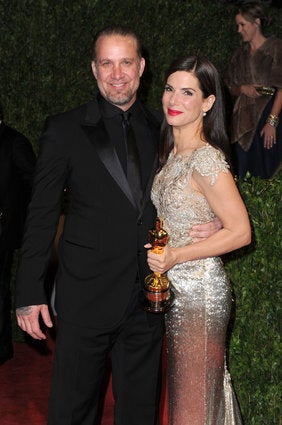 Most Surprising Celebrity Divorces