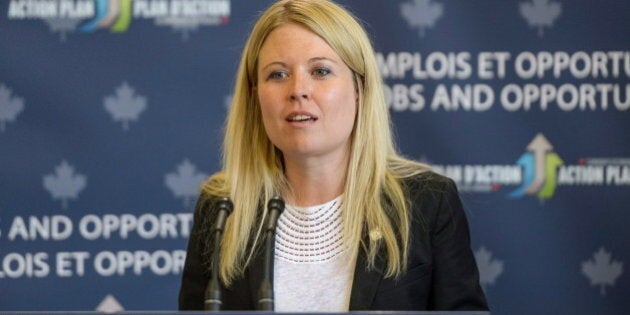 A Tory minister says she finds Justin Trudeau's interpretation of the biggest threat to global security "blind-rage inducing."
And Calgary MP Michelle Rempel, minister of state for Western economic diversification, is suggesting it is further proof the Liberal leader isn't ready to lead.
Rempel posted a clip to Facebook Tuesday in which Sun News' Ezra Levant criticized the Liberal leader's response to a recent question from reporter Lisa Mrazek.
"We're hearing a lot of international stories about chaos and conflict. What would you say is the biggest threat to global security today?" Mrazek asked Trudeau last week in Saskatoon.
"The biggest threat to global security is the kind of violence and misunderstandings and wars that come out of resource depletion, economic uncertainty, concerns of lack of hope for generations growing up in a world that is getting smaller and seemingly less and less fair," Trudeau responded.
Levant dedicated several minutes to ripping Trudeau's answer, calling it "ridiculous" in light of the ongoing atrocities committed by the Islamic State of Iraq and Syria (ISIS), the crisis in Ukraine, conflict in Gaza, and Iran's nuclear ambitions.
"Is that how a grown-up speaks about the biggest threat to global security?" Levant wondered.
Rempel, evidently, doesn't think so.
The fast-rising Conservative MP took to Facebook with a post explaining that she got involved in politics, in part, to speak out against "oppression and violence wrought by terrorist groups such as ISIS and HAMAS on innocents."
But Rempel suggested that, unlike Facebook followers who may disagree with her, Trudeau is unable to articulate and defend a position on foreign policy and instead "spews a diatribe of non sequiturs and platitudes."
"I ask you to imagine this man at the helm of our nation while serious international conflicts arise," she wrote. "How would he position our country? What would the consequences to our nation be? To the international community?
"To weigh these outcomes one first needs to have an informed position and be able to speak to it. Time and again he's demonstrated his inability to do this, but this particular instance is so mind bogglingly ridiculous I have to post it."
You can read her full post below:
Rempel added in the comments: "Also.....I don't think what ISIS and Hamas does would be characterized as 'misunderstandings' by any rational human being."
After she received some criticism for posting a Sun News clip, Rempel said she was focusing on the raw footage, not Levant's commentary. But she did laud the network for reporting on the Liberal leader's response.
"It is newsworthy and should have been posted. It's the opinion of the man seeking the job of PM in Canada on a serious issue at a time where such an opinion could have serious ramifications," she wrote in the comments.
Liberal MPs visited Edmonton this week for their summer caucus meetings and faced a few attacks from Alberta Tories.
Trudeau has made it clear he is confident his party can win several seats in Alberta in the next federal election, even though Liberals haven't won a seat in the province since 2004.
Warkentin accused Trudeau of "courting the pro-drug vote" and criticized the Liberal leader for once visiting a mosque in his Montreal riding that was later alleged by the U.S. to have been a recruitment hub for al-Qaeda.
"Justin has decided to advance interests of violent criminals and extremists, over law-abiding Canadian families," Warkentin said in the statement.
Conservatives also sent out a fundraising email Tuesday penned by Alberta Tory MP Blaine Calkins. The backbencher made waves in February when said in the House that Trudeau would need to pry his guns from his "cold, dead hands." (Liberals were set to debate a resolution at their biennial convention calling for a future Grit government to reduce the number of firearms, but it never made it to the convention floor).
Calkins urged supporters to donate to "help us keep Alberta Liberal-free."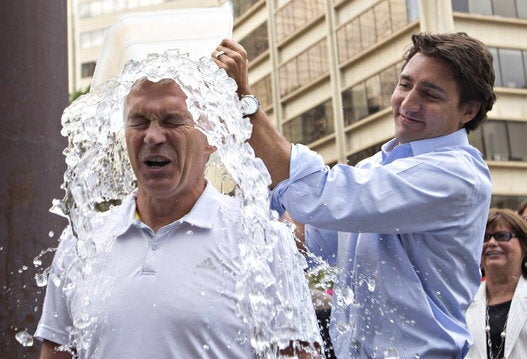 Liberal Summer Caucus In Edmonton