Conservative MP Michelle Rempel wasn't impressed as her Liberal colleagues unveiled plans Wednesday to create an all-party committee on electoral reform.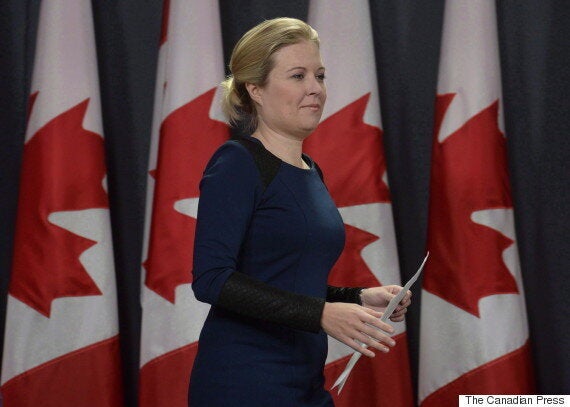 Conservative MP Michelle Rempel arrives at a news conference in Ottawa on Feb. 25, 2016. (Photo: Adrian Wyld/The Canadian Press)
Conservatives have called for a referendum on whatever system is ultimately proposed. Both Tories and New Democrats have expressed concerns the Liberal majority will bring in changes that will most benefit that party in the next election.
Those opposition concerns were not quelled by the news that the 10-member all-party committee will consist of six Liberal MPs, three Conservatives, and one New Democrat. Green Party Leader Elizabeth May and a Bloc MP will also have a seat at the table, but no right to vote or move motions.
The NDP had urged Liberals to give up their majority on the committee to dissuade concerns they were, in any way, fixing the game for 2019.
Monsef and LeBlanc were asked by reporters about the legitimacy of the Liberal-led group.
They were grilled about why they waited more than six months to launch a committee tasked with recommending a different model than Canada's first-past-the-post system. The ministers were asked how such a change could raise voter participation.
Rempel, evidently, wasn't thrilled with their answers.
Monsef and LeBlanc were also asked if Prime Minister Justin Trudeau's stated preference for a ranked ballot system means that will ultimately be the model chosen. Rempel didn't like the answers on those questions much, either.
You can see the full press conference — and judge the quality of answers yourself — in the video below: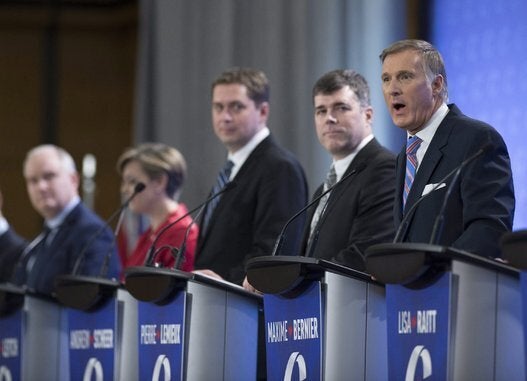 Conservative Leadership Candidates