Conservative MP Michelle Rempel is calling on Prime Minister Justin Trudeau to speak out against the election of Saudi Arabia to a United Nations commission dedicated to women's equality.
"That's crazy," Rempel said in the clip. "This is a country where women can't drive. I don't understand how this happened."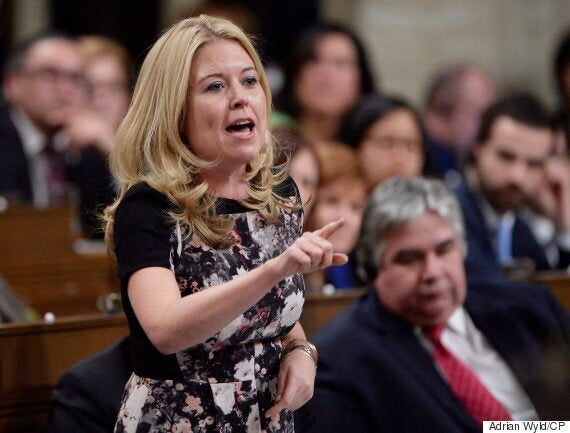 Rempel, her party's critic for immigration, said the vote calls into question the credibility of the UN as a whole.
"My hope is that the prime minister, Justin Trudeau, will come out and be equally as incredulous as I am over this decision because Justin Trudeau is a feminist," she said, using air quotes.
Rempel also criticized the UN for its "absolute inability" to deal with the ongoing atrocities in Syria and suggested it is time for Canadians to ask why they want to support the organization. The Calgary Nose Hill MP asked followers to write Trudeau and their local MPs to voice their displeasure.
"If we're not doing it at this point, over this issue, I'm really not sure when we're going to do it," she said.
'If you really are a feminist...'
Rempel ended with a message to the prime minister, who is focused on Canada winning a seat on the United Nations Security Council in 2021 and has pledged to send troops on a peacekeeping mission.
"If you really are a feminist, if you purport to stand up for women's rights, that means all women around the world."
UN Watch, a Geneva-based group critical of the organization, released a statement condemning that the "world's most misogynistic regime" will serve on the UN's women's rights commission, starting in 2018.
"Electing Saudi Arabia to protect women's rights is like making an arsonist into the town fire chief," Hillel Neuer, executive director of the group, said in a press release.
Neuer noted that in addition to the ban on driving, every Saudi woman "must have a male guardian who makes all critical decisions on her behalf, controlling a woman's life from her birth until death."
Tory leadership contenders Lisa Raitt and Kellie Leitch also took to Twitter to weigh in.
"The members of the UN who voted to elect Saudi Arabia to the UN women's rights commission must be insane," Leitch wrote.
Raitt similarly called on the prime minister — who she referred to only as "Justin" — to act.
"Some think that it's ok for guys to 'mansplain' women's equality. I don't. Here's a chance to really step up Justin. Condemn the UN for this," she said online.
The UN Commission on the Status of Women, a subsidiary body of the Economic and Social Council, is dedicated to "promoting women's rights, documenting the reality of women's lives throughout the world, and shaping global standards on gender equality and the empowerment of women," according to its website.
Alex Lawrence, a spokesperson for Foreign Affairs Minister Chrystia Freeland, told The Huffington Post Canada in an email: "Our government is clear: we will never hesitate to defend human rights — including women's rights — and promote gender equality around the world."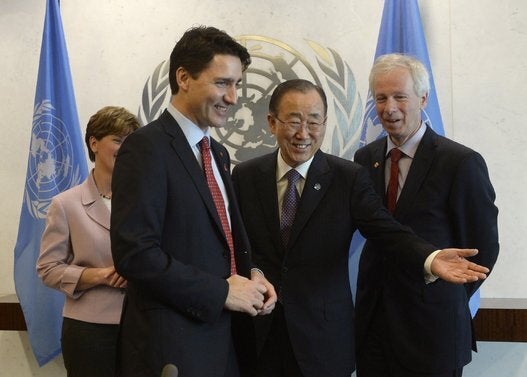 Trudeau At The United Nations