Identity plays such a powerful role in our lives. However, there are days, as an educator, I have felt so exhausted from the burden of navigating these systems that are designed to erase us. For Indigenous, black, racialized and marginalized populations, this is a reality we face on a daily basis.
Being racialized and looking young led me to getting a pair of glasses so interviewers might take me more seriously. My racialized mentors spoke to me about how I should cut my long, thick, curly hair for my interview so I would look "professional." This is a challenge that black women in particular often have to face. (Just google "unprofessional" and "professional" hair and see.)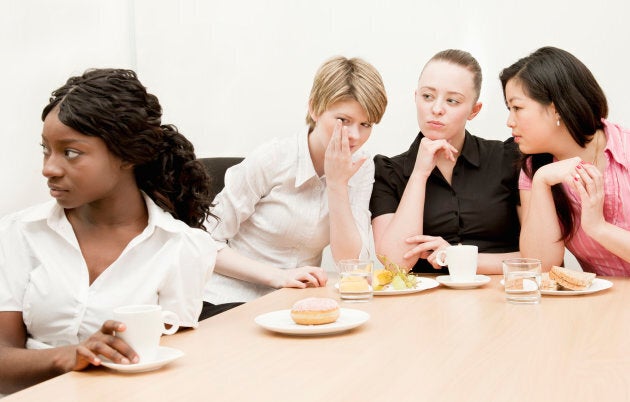 I've managed to make it through various hiring processes, only to deal with rumours about why I got the job, as people would insinuate I only got the job because I'm a minority. The same identity that you're often forced to try and erase becomes the reason you apparently got the job.
Within those spaces, we can never fully be ourselves. Once I visited a school where all guidance counsellors had name plates that fully spelled out their names, except the Tamil guidance counsellor who had their name shortened to one letter, because, you know, "those names" are hard for people to pronounce.
My response was, "If you can say Tchaikovsky, then?" What's often hidden in the narratives though is which names, identities and languages are OK, and which ones are problematic.
Then there are the many micro-aggressions you face on a daily basis, such as being "one of the good ones," as people make stereotypical remarks about groups associated to your identity.
There's a price to pay for speaking up
For more than 25 years within varying sectors, I've experienced what it means to navigate power; not just hierarchical power of those in positions of authority, but often the societal power of some who, in spite of me being at a higher "position," felt they could treat me however they wanted (something women experience regularly.)
As a principal, it was routine that people would turn and speak to the white vice-principal instead of me, assuming he was the principal. He was a great ally, and would often tell them they need to speak to me. On one occasion, after being told that, they continued to address only him. On another occasion, a parent literally laughed in my face when I said I was the principal.
Once a white, maintenance worker showed up to do work, unannounced, and wanted things to be stopped so that he could do what he wanted. I told him we couldn't do it because it would affect students, and he began to scream at me in the hallway. I spoke to his supervisor, and they initially said they'd address it and have him apologize. Later, I received a phone call saying if I wanted the work done for the students, I had to let him back into the school, or wait until the following year. Of course, I let him come back.
We often swallow the trauma and violence we deal with, smiling and accepting it graciously with the goal of helping our children.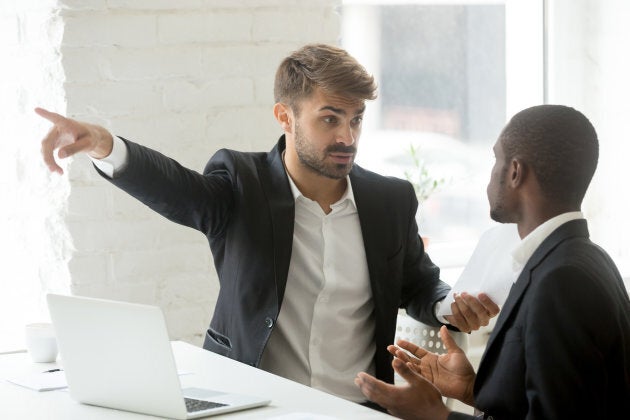 The worst part is that leadership in organizations do not recognize or acknowledge the structural violence and trauma we deal with every day. And when others decide they will not have it, they are often branded as "angry," "un-collaborative" or "ineffective." They often need to justify their actions, while those perpetrating harm are allowed to continue unchecked. And though we don't like to say it, there's a price to pay for speaking up. I routinely am told that the articles I write, or what I tweet, will damage my career.
Even attempts to "centre" the voices of those most hurt and marginalized can be a painful task for those trying to do so, because they are often sitting in rooms full of privilege and forced to convince, explain and re-explain what is needed, and do it in ways that is palatable to those in power. In so doing, it continues to erase who you are, your pain and suffering, the ongoing violence and trauma, your connections to community and your sense of identity and well-being.
More from HuffPost Canada:

Marginalized People Face A Unique Mental Health Struggle

Leaders Must Consider Equity In Order To Serve All Students

An Anti-Oppressive Stance Is Needed For Equity-Based Leadership
The focus of moving structures to address those most hurt almost always focuses on the feelings of those who have institutional power and privilege, and continue to hurt those who are suffering, even when they say they're doing better. This happens at the price of our mental health and well-being. Each time preferring to try and push things further so it will be better for everyone at the cost of ourselves. Indigenous elder, Dr. Duke Redbird, calls this "death by a thousand cuts."
As Indigenous people remind us, there can be no reconciliation without truth. Institutions need to do the work and simultaneously acknowledge the cost to marginalized people. We need to rethink institutional cultures so they don't continue to erase us, and re-imagine the potential of organizations that actually represent us so we can move forward together.