June 13th is Men's Mental Health Awareness Day, lying in the middle of Canadian Men's Health Week. This is a chance to discuss what many see as a silent crisis in men's mental health.
Both the federal and provincial government have official strategies to promote mental health. These strategies include suggestions and targets to improve the mental health of the whole population. They also include measures directed at high-risk specific sub-populations; including immigrants, youth and First Nations.
This approach is commendable. However one high-risk sub-population is largely ignored in both the federal and provincial mental health strategies: middle-aged men.
Some may find the proposition that middle-aged men are a vulnerable group laughable. A common perception is that these are the very people with careers, savings, cars, vacations and copious amounts of social capital. What could they possibly have to complain about?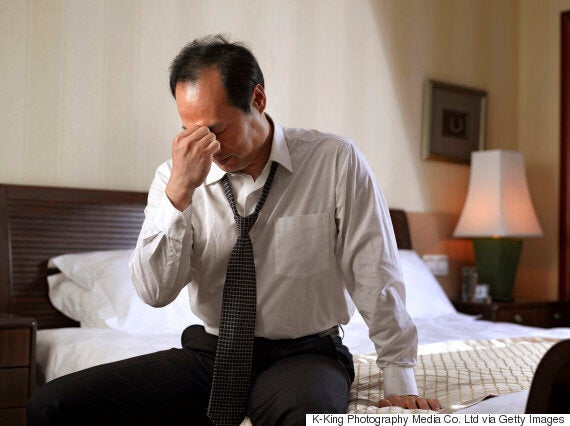 All this could be due to various factors.
Thirdly, there are few specific statutory services targeted to helping middle-aged men. For example a recent Statistics Canada report noted that there were 627 shelters for abused women in 2013-14 and 36 of these had a policy of also admitting men. However, there are still zero shelters devoted exclusively to men, even though in 2014 equal proportions of men and women reported being victims of spousal violence during the five preceding years.
Fortunately, charitable organizations have stepped up, filling in some of the gaps in service provision. Movember is probably the best known, and has recently funded numerous initiatives to promote men's mental health in Canada.
One of these initiatives is entitled "Disrupting Divorce: Participatory Video in Action."
Participatory Video is a revolutionary new approach where marginalized people collaborate to script, produce and edit their own videos about issues and topics affecting their lives. The resulting videos are shown to target audiences (followed by discussion) in order to raise awareness, build networks, sensitize viewers and catalyze change on the ground.
Movember recently funded a team to conduct a Participatory Video project with low-income separated fathers living in the East End of Montreal. Many of these men have struggled with depression and suicidal ideation after their separation. This team met regularly to produce an enlightening video about their struggles and endurance. After months of hard work, a hard-hitting documentary was produced. This was recently screened to audiences across Canada, including Montreal, Toronto and Calgary, where it was very well-received.
Men participating in the project report that their involvement has been empowering and therapeutic. The project takes advantage of the male propensity to be practical, manual, inventive, creative and work as a team. It also taps into the male love of gadgets and technology. For many, this practical approach may be more preferable than popping a pill or talking about their problems to a psychologist for one hour.
The resultant video raises awareness of issues faced by this forgotten and vulnerable demographic. As such, it can be used as an educational tool to increase empathy, transform attitudes and encourage male viewers to take action and connect to local resources.
The team hopes that the video will be used by organizations such as mental health and social service providers, community groups and educational establishments. Though a modest project, such small steps may go some way to raising awareness of the mental health issues facing this forgotten but vulnerable demographic.
CORRECTION: An earlier version of this blog stated that there are no shelters available to male abuse victims. In fact, the survey cited indicates there were 36 in 2013-14.
Follow HuffPost Canada Blogs on Facebook