The United States is not a safe country — especially for people in search of refuge.
But the Canadian government continues to treat the United States as a safe country for refugees. Under the Safe Third Country Agreement (STCA) between the two countries, "refugee claimants are required to request refugee protection in the first safe country they arrive in, unless they qualify for an exception to the Agreement."
The agreement is based on the understanding that each country meets a "high standard with respect to the protection of human rights." In the United States, mounting evidence points to the contrary. Since January 2017, tens of thousands of refugees have crossed over to Canada because, according to Reuters, "they did not feel safe filing or pursuing refugee claims in President Donald Trump's United States."
They are thrown into a system of immigrant jails and prisons rife with human rights violations.
Many of these are people who cross between designated ports of entry, referred to as "irregular crossings." The STCA, however, only applies to those people who cross at official ports of entry — which Canadian officials reportedly wanted to amend to include the former so they could send all refugees back to the United States.
But what Canada, and certainly not the U.S. government, won't tell you is that if those refugees are sent back, they are thrown into a system of immigrant jails and prisons rife with human rights violations.
Since President Donald Trump came into office, my organization Freedom for Immigrants documented more than 800 complaints of abuse motivated by hate and bias inside U.S. immigration detention, as detailed in our new report.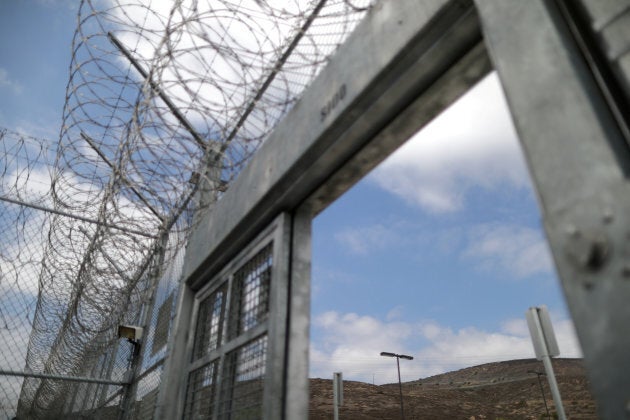 Here's one vile example of this kind of abuse. In a Massachusetts immigrant jail, an individual reported that he was told by a guard that he would "bet for him in a fight against another detainee." The detained individual refused to fight another person in detention and, as a result, he was denied hygiene products and his food was thrown away. When he tried to complain, he was told by the guard that "no one will believe baboon complaints."
Some of the derogatory terms used against detained individuals included, but were not limited to, "Haitian trash," "terrorists," "monkey," and "dog."
In Florida, guards forced a woman to take off her hijab against her will in front of male officers, who refused to return it to her until her husband formally complained. In California, an individual reported not being let out of his cell and being forced to take a shower in front of male officers as a result of his sexual orientation. He also reported that he was told by the medical staff that God did not love him because of his sexual orientation.
This is the status quo in detention, and under this political climate, it is becoming increasingly normalized.
To make matters worse, this dehumanizing language and behaviour at the hands of government employees and private prison staff is accompanied by denial of access to resources, physical abuse, sexual assault, and medical neglect and substandard care that, as a recent report by Human Rights Watch found, has resulted and will continue to result in many deaths.
Even the Department of Homeland Security's Office of the Inspector General (OIG) denounced conditions inside detention. Their report from December 2017, based on unannounced inspections of five facilities out of the more than 200 in the country, identified problems that "undermine the protection of detainees' rights, their humane treatment, and the provision of a safe and healthy environment."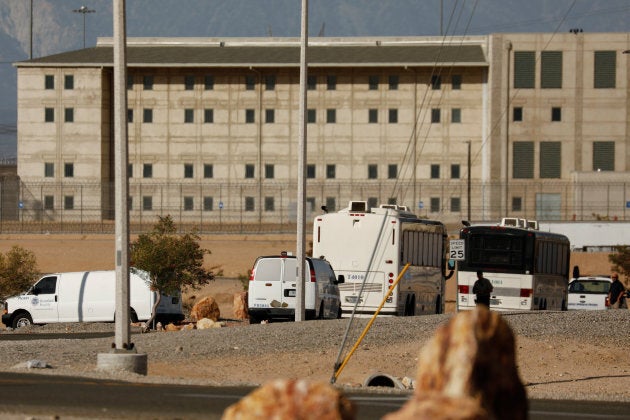 That's just in immigration detention. In an unprecedented move earlier this summer, the U.S. government is now also detaining immigrants, many of whom are asylum seekers, in federal prison facilities due to lack of space. A recent lawsuit by the ACLU and other nonprofits called the situation a "human rights crisis."
Aside from the OIG, there is no true independent oversight in this vast network of immigrant jails and prisons, and, therefore, there is little to no accountability, as we found when we uncovered that 33,000 complaints on sexual assault and physical abuse had been lodged against Immigration and Customs Enforcement (ICE) and other agencies within the Department of Homeland Security but less than one percent had been investigated. It must also be noted that about 70 percent of detained individuals are held in facilities operated by private prison companies, which are exempt from the Freedom of Information Act and states' open records laws.
For most of those individuals fleeing their home countries due to persecution or violence, being locked up in immigration detention guarantees a continuation of that suffering.
Our neighbour to the north plays a key role and has a moral responsibility in responding to the needs of immigrants with compassion, not by returning them to the United States where they will most likely face inhumane treatment.
In light of the disturbing and numerous complaints of abuse motivated by hate or bias in our report, and the Trump administration's deliberate and draconian anti-immigrant measures, we urge Canada to end its Safe Third Country Agreement with the United States.
[The U.S.] is clearly unable or unwilling to protect asylum seekers and other migrants from abuse and persecution motivated by hate.
A lawsuit filed in May 2017 by the Canadian Council for Refugees, the Canadian Council of Churches, Amnesty International, and affected individuals argues that simply by returning asylum seekers in Canada to U.S. officials under the STCA, Canada is putting asylum seekers "at serious risk" of arbitrary detention and refoulement, in violation of its own international obligations. We agree.
Canada must stop returning people fleeing for their lives to the United States. Until the United States implements the above recommendations, it is clearly unable or unwilling to protect asylum seekers and other migrants from abuse and persecution motivated by hate.
The women, men and children escaping unspeakable violence and seeking refuge deserve true safety — not more suffering.
Have you been affected personally by this or another issue? Share your story on HuffPost Canada blogs. We feature the best of Canadian opinion and perspectives. Find out how to contribute here.