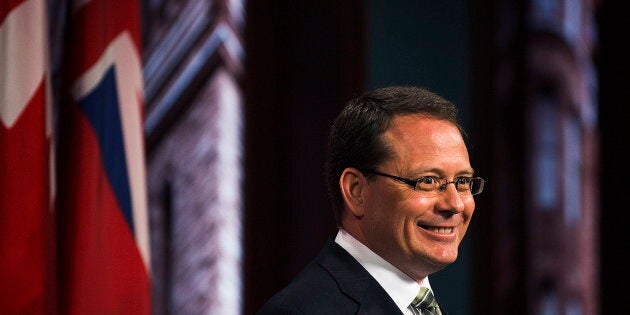 Ontario's political landscape underwent a major shift Thursday night after the governing Liberals were showed the door and the Progressive Conservatives swept to power with a majority government.
The provincial NDP failed to realize its dream of forming government, but still scored enough seats to become the Official Opposition.
And the province's Green Party made history after its leader, Mike Schreiner, won its first ever seat in the legislature.
Schreiner, who was elected party leader in 2009, beat out his rivals in his riding of Guelph. He came in third place in the previous provincial election in 2014.
May congratulates Schreiner
He becomes the seventh elected provincial Green party member in Canada, alongside three counterparts in B.C., two in P.E.I. and one in New Brunswick.
Elizabeth May, the leader of the federal Green Party and its only MP, congratulated Schreiner after his win.
"Mike Schreiner will be an outspoken advocate for Green values and a tireless champion for the people of Guelph," May said in a statement.
"For years, he has been a leader on issues such as campaign finance reform, protecting Guelph's drinking water and food supplies and supporting small business."
Correction: A previous version of this story incorrectly stated Mike Schreiner is the eighth elected provincial Green party member in Canada.