 Miley Cyrus has reportedly banned her father from doing reality TV.
The 21-year-old singer's dad Billy Ray is said to have been contacted over and over again about shooting a fly-on-the-wall show. However, Miley apparently thinks it would be a bad move for him and detract from his country music roots.
"Billy Ray has turned down what must be his sixth reality show offer in the last four years because Miley has been very strict with her parents about not doing them, even though they have been offered a fortune by all the big players, including Bravo, Lifetime and E, to open up their home to cameras," an insider told RadarOnline.com.
One of the reasons Miley is so against doing any TV show is said to be her opinion on Bruce Jenner. The Olympic athlete is estranged from Kris Jenner and has regularly appeared on her family's series "Keeping Up with the Kardashians," although he has become the butt of jokes due to his laidback attitude and happiness with being bossed around.
"Miley would much rather do a Christmas special or a concert at the Hollywood Bowl with her dad rather than watch him embarrass himself like Bruce Jenner on TV every week," the insider claimed.
Despite her strong views, Miley apparently did recently discuss the option of a program with her dad and mother Tish. She is said to be very aware that while her star is soaring, people are less interested in Billy. However, she was able to convince her family that a reality show wasn't the right way forward.
"Miley is a student of the mistakes of the people who have come before her, and she always thought Britney Spears' decision to do a reality show was the beginning of her downfall," the source claimed.
Britney and her ex-husband Kevin Federline appeared in "Britney and Kevin: Chaotic" in 2005 and it was widely panned by critics.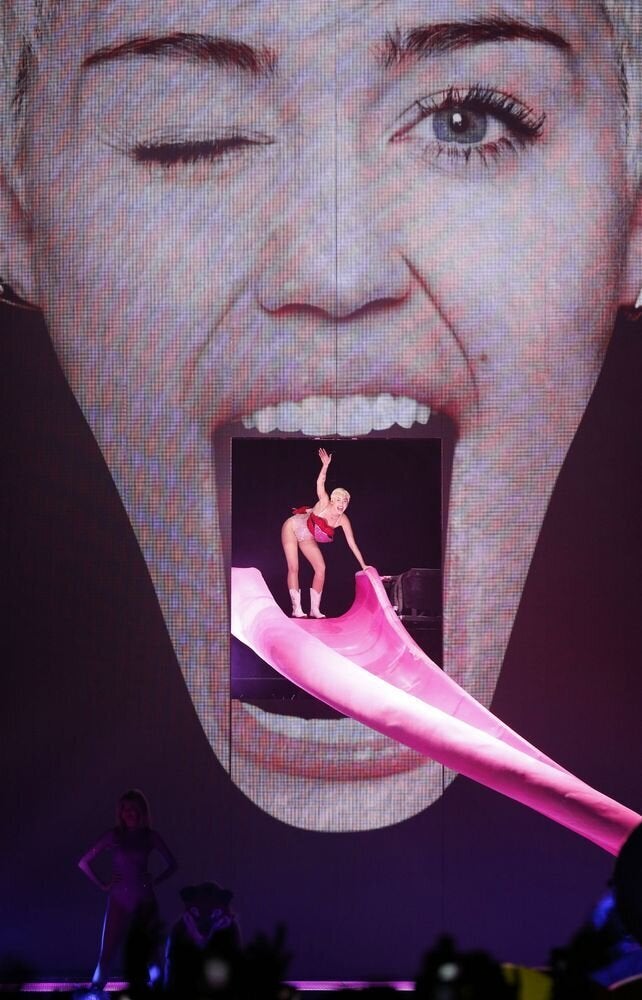 Miley Cyrus Brings 'Bangerz' Tour To London