Miley Cyrus was spotted in B.C. this weekend after the U.S. pop star spoke out against the province's wolf cull.
"Spirit Bear Lodge welcomes Miley Cyrus to our traditional territory to help protect wolves and bears. You rock Miley! Thanks for your support. The kids loved singing with you and showing you our bears!! You're always welcome in Kitasoo/Xaixais territory."
Some locals even got to jam with Cyrus, as they sang a traditional composition together called "The Challenge Song" to the beat of a native drum.
An Instagram video of Cyrus also showed her saying "Hello Klemtu!" (Klemtu is a community of about 500 people on B.C.'s central coast.)
In response to Cyrus, Premier Christy Clark said she didn't think the American singer knew enough about B.C.'s environmental plan to be jumping into the debate.
"If we need help on our twerking policy in the future, perhaps we can go and seek her advice," said Clark, referencing Cyrus' signature dance move.
B.C.-born actress Pamela Anderson, who was in Vancouver on Friday to promote a new book, reiterated her opposition to the wolf cull after writing an open letter to Clark earlier this week. The letter called for a better solution to saving endangered caribou than the slaughter of wolves.
"It's a very cowardly way to hunt, especially from helicopters," she said. "I believe nothing good has ever come from a gun."
She drew laughs from reporters when she praised Cyrus' position on the wolf cull.
"I'm excited that Miley is interested in other things than herself," Anderson said. "Someone in her position doesn't necessarily have to care about the environment. And the fact that she's passionate about something else is such a great role model to kids."
With files from The Canadian Press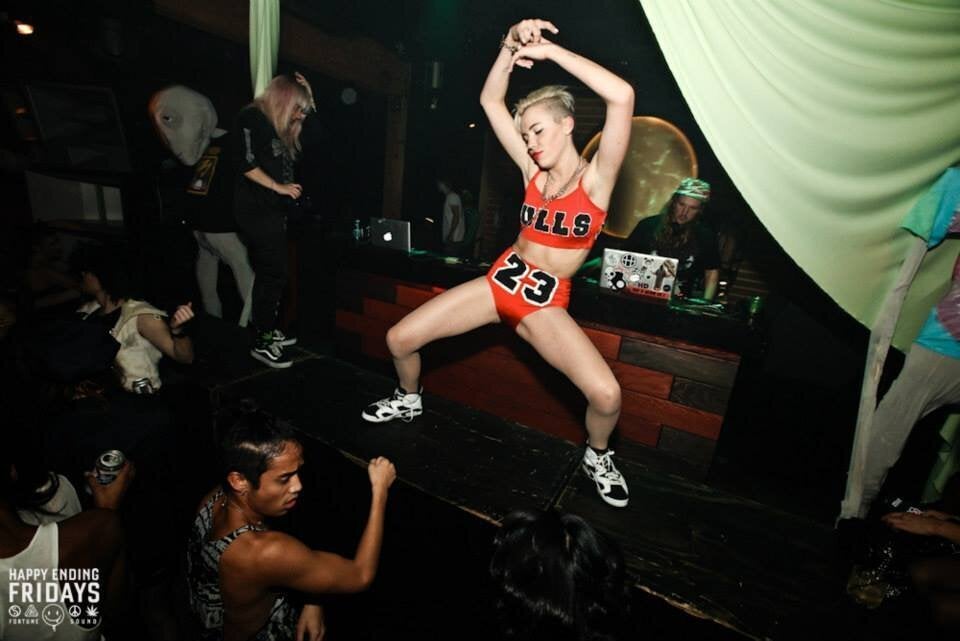 Miley Cyrus Lookalike Lives In Vancouver