If we had been stuck in a hospital for two weeks like Miley Cyrus was, we would totally be going out partying all the time too.
The 21-year-old was spotted arriving at Madame Jojo's Night Club wearing black trousers, a red top under a black blazer and a plaid shirt under her hips.
Gone was the tee and blazer and in their place was a black-and-gold Versus bra, gold embellished leggings and a peek at her black Versus underwear.
Clutching a gold Chanel purse and hanging on to her bodyguard for support, Miley looked as if she had a really great time.
As for those drug overdose rumours? Puh-lease. The singer knocked the gossip in a press conference saying, "You have no idea how ready I am. There is nothing I would rather not do than lay in a bed for two weeks. It was the most miserable two weeks of my life. I didn't have a drug overdose. I took some sh––y antibiotics that a doctor gave me for a sinus infection and I had a reaction."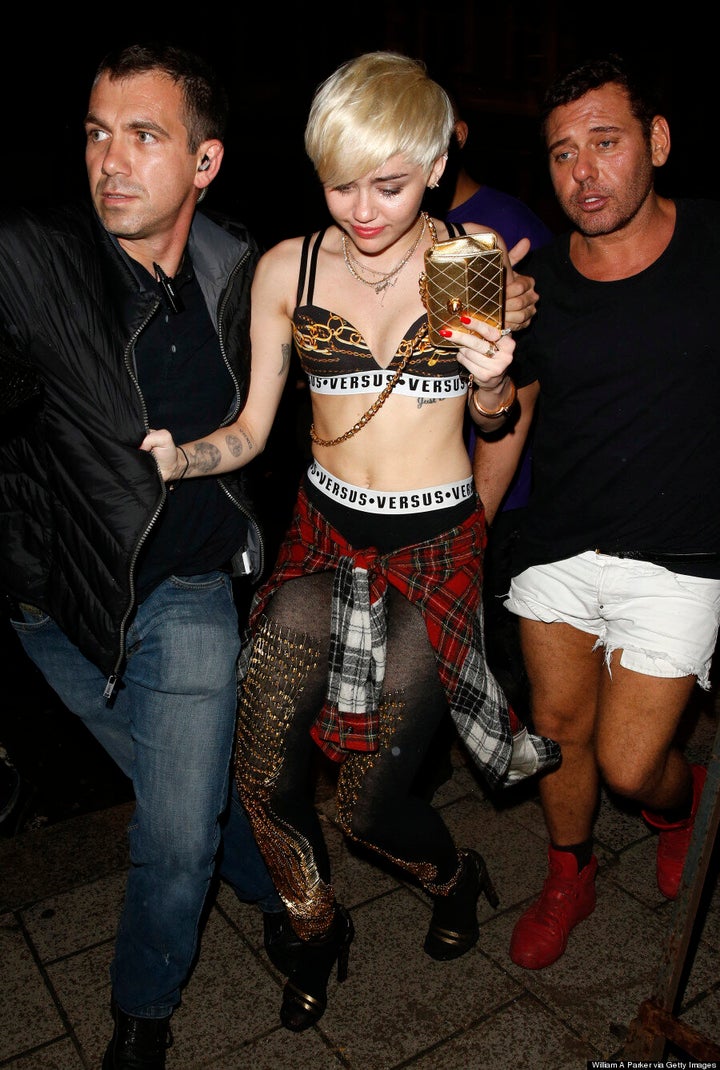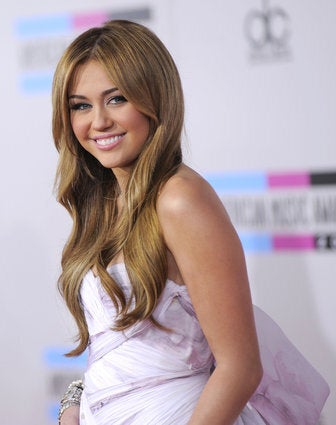 Miley Cyrus' Transformation