Miley Cyrus sure isn't afraid of looking different!
On Sunday, the 21-year-old flaunted her odd look in a few hilarious bathroom selfies:
Cyrus captioned the pic, "#sweetbaby," making us a bit confused as to what she was referring to.
All we have to say is: thank God the teeth aren't real!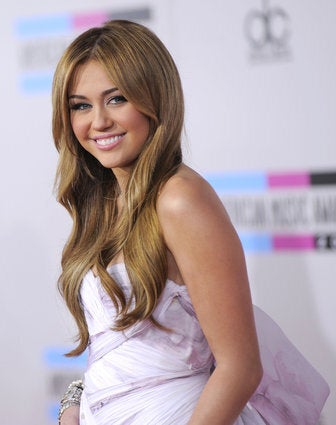 Miley Cyrus' Transformation